Gallagher Broker Anthony Baratta Recognized as a 2022 Entertainment Power Broker
Anthony Baratta, Area Vice President, Gallagher
Many of Anthony "Tony" Baratta's clients work in production settings that are relatively unique. One client works in animation and video game production. Another creates big budget films but operates as an indie-type company. Despite the wide variety, Baratta always has his clients covered.
Blumhouse Productions has a non-typical approach to how it produces its work: "We make high budget films, but we work very quickly and are creative in the way that we put our pictures together," said Caroline Raufi, head of legal affairs. "Tony has been very adept at managing that."
Raufi also praised Baratta for his seamless ability to manage the company's risk both in its productions within the U.S. and around the globe.
He also plays an essential role when an unusual claim is filed within a production. "He knows the business well enough to be able to assess the claim in a way to maximize coverage," she said.
For some clients, Baratta is responsible for managing all insurance matters, which can range in scope. Some coverage is not always the easiest to obtain, but Baratta still gets it done. One client needed coverage for both animation and video game production, a difficult feat, and Baratta was able to place the coverage.
Additionally, Baratta stays well-informed on the happenings of the market, which has taken a hit due to COVID-19, and provides valuable insight to his clients as to why some previous coverages have been altered.
2022 Entertainment Power Broker Winners and Finalists
---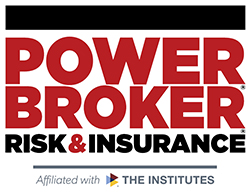 What is a Power Broker?
A Risk & Insurance Power Broker® is an individual who stands out among their peers for the exceptional client work they delivered over the past year. While brokers play many key roles in the insurance industry and risk profession, a Power Broker® award recognizes problem solving, customer service and industry knowledge.
Our goal is to broadly recognize and promote outstanding risk management and customer service among the brokerage community.
Who selects the winners?
Power Brokers are selected by risk managers based on the strength of the testimonials they provide to a team of 15 Risk & Insurance editors and writers.