EPIC Insurance Broker Laura Tesoriero Recognized as a 2020 International Power Broker
Laura Tesoriero, Managing Principal, EPIC Insurance Brokers & Consultants
One of the biggest challenges for multinational companies is navigating the complex web of local law. Standards vary by country, so no two contracts are the same.
Laura Tesoriero tackles this complexity head on.
Several of her U.S. based clients conduct 90% of their business abroad. They must ensure that every contract, big or small, meets expectations while adhering to local standards. If the language is off, it could result in the client completely losing out on a new opportunity.
To Tesoriero, this is simply unacceptable.
To simplify the management of international contacts, she created a comprehensive matrix of contractual requirements by country, outlining which changes would need to be made to U.S. standard forms in order to be acceptable in the local market.
This means companies can enter into deals with realistic expectations and a better understanding of what to accept or reject in new contracts.
"Laura exceeded expectations with this project when she included coverage definitions for the Tupperware colleagues around the world for each product line and examples on how evidence of insurance varies by country, because certificates of insurance are not standard on a worldwide basis," said Kimberly Bauman, director of risk management for Tupperware Brands Corp.
Said the global risk manager of another multinational firm: "We share the same mission of making the business better. You can't do this by yourself. People like Laura are priceless."
2020 International Power Broker Winners & Finalists
---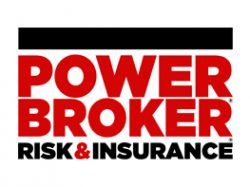 What is a Power Broker?
A Risk & Insurance Power Broker® is an individual who stands out among their peers for the exceptional client work they delivered over the past year. While brokers play many key roles in the insurance industry and risk profession, a Power Broker® award recognizes problem solving, customer service and industry knowledge.
Our goal is to broadly recognize and promote outstanding risk management and customer service among the brokerage community.
Who selects the winners?
Power Brokers are selected by risk managers based on the strength of the testimonials they provide to a team of 15 Risk & Insurance editors and writers.