BKS Partners Broker Joey Masters Recognized as a 2023 Hospitality Power Broker
Joey Masters, Senior Advisor, BKS Partners
BKS Partners' Joey Masters has a hotel company client that had some real coverage issues.
The situation was very complicated, but here are a few salient points: The cyber program wasn't what they thought. They thought all their properties were covered when only their home office was. In other coverage areas, they were burdened with 30 different renewal dates, with four to seven policies renewing per date; in other words, they were living with an administrative nightmare costing them much more than it should.
To make a painful situation much less painful, Masters and his team rolled the 30-renewal-date mess into one policy, in the process reducing the amount of premium paid by 41%. They also rebuilt the cyber program so that it covered all the properties.
Amount saved in total cost of risk? How about $1 million?
Here's what some other clients had to say about him.
"Joey was the first person to text me on the morning after Hurricane Ian hit and one of the first phone calls I made after the hurricane was over," a client said.
"I truly felt like he cared about me and our team, and not just us as a dollar sign. I had never felt this before from our insurance broker."
Another client added this about Masters' knowledge of the hospitality sector: "Helping me understand insurance and for him to understand this industry has been huge. I can't imagine doing this with anyone else."
2023 Hospitality Power Broker Winners and Finalists 
---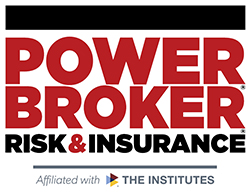 What is a Power Broker? 
A Risk & Insurance Power Broker® is an individual who stands out among their peers for the exceptional client work they have delivered over the past year. While brokers play many key roles in the insurance industry and risk profession, a Power Broker® award recognizes problem solving, customer service and industry knowledge. 
Our goal is to broadly recognize and promote outstanding risk management and customer service among the brokerage community. 
Who selects the winners? 
Power Brokers are selected by risk managers based on the strength of the testimonials they provide to a team of 15 Risk & Insurance editors and writers.