Beecher Carlson Broker Scott Buchholz Recognized as a 2020 Transportation Broker
Scott Buchholz, National Casualty Practice Leader, Beecher Carlson
As they say in entertainment, the show must go on. The same goes for trucking.
For this particular entertainment company, its transportation broker Scott Buchholz gets the job done.
Feld Entertainment Inc., which owns traveling productions such as Disney On Ice, Disney Live!, Monster Jam, Supercross, Sesame Street Live, and the now non-existent Ringling Bros. and Barnum & Bailey Circus, puts on 5,000 shows per year in 80 countries; their transportation coverage is demanding.
"Scott and his team provide a level of intelligence that we need in order to manage our expectations and create results," said Vin Foderingham, VP of risk management. "He's very in tune with the risks we face in the entertainment industry on a global basis."
As its broker for more than 10 years, Buchholz continues to work on the Feld Entertainment account, despite moving into a larger roll.
When another client, an automotive retailer, was informed by its insurer it was losing coverage, Buchholz helped it to avoid catastrophe and find new coverage. "That flexibility in providing what fits our needs is all we can ask out of our broker because at the end of the day it's our decision. They're there to make sure it's an informed one," said the client.
"I've been doing this for 30 years," said Renee Yozzi, strategic & enterprise risk senior manager for Benjamin Moore. "Scott is head and shoulders above anyone I have ever worked with."
2020 Transportation Power Broker Winners
---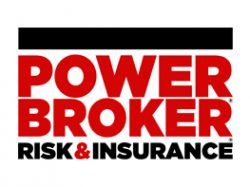 What is a Power Broker?
A Risk & Insurance Power Broker® is an individual who stands out among their peers for the exceptional client work they delivered over the past year. While brokers play many key roles in the insurance industry and risk profession, a Power Broker® award recognizes problem solving, customer service and industry knowledge.
Our goal is to broadly recognize and promote outstanding risk management and customer service among the brokerage community.
Who selects the winners?
Power Brokers are selected by risk managers based on the strength of the testimonials they provide to a team of 15 Risk & Insurance editors and writers.