Beecher Carlson Broker Cody Thompson Recognized as a 2020 Renewable Energy Power Broker
Cody Thompson, Account Executive, Beecher Carlson
"Cody was my primary contact and helped guide us through several interesting situations," said the CFO of a midsized company with operations in two widely separated states.
"He helped us secure alternatives to a surety bond to meet environmental requirements in one state. He also helped in dealing with an intermodal tank container in Europe that had been damaged in a force majeure event.
"Separately, he shepherded us through the intricacies of the insurance requirements associated with starting our own transportation company with certification for handling hazardous materials," the CFO continued.
"Cody was creative in proposing an innovative captive insurance plan as a way for the company to manage risk while lowering costs."
Another client called upon Cody Thompson's expertise in managing international coverage.
"We have worked with some large national companies, and they tend to have some odd insurance requirements," said the legal services director.
"Cody played a critical role in helping to fix my coverage for overseas, especially in handling compliance issues. We had placed tenders in several parts of the world with very different customs and legal systems.
First, he helped ensure we were even able to participate in the tenders. After that he explained the coverage we would need to proceed, whether that was augmenting coverage we already had in place from our international carriers or in some cases having to purchase additional in-country policies."
2020 Renewable Energy Power Broker Winners and Finalists
---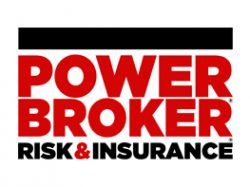 What is a Power Broker?
A Risk & Insurance Power Broker® is an individual who stands out among their peers for the exceptional client work they delivered over the past year. While brokers play many key roles in the insurance industry and risk profession, a Power Broker® award recognizes problem solving, customer service and industry knowledge.
Our goal is to broadly recognize and promote outstanding risk management and customer service among the brokerage community.
Who selects the winners?
Power Brokers are selected by risk managers based on the strength of the testimonials they provide to a team of 15 Risk & Insurance editors and writers.