Aon Broker Timothy Madden Recognized as a 2020 International Power Broker
Timothy Madden, DBA Broking Leader, Aon
As if compliance wasn't difficult enough in a multinational insurance program, Timothy Madden must also contend with regulations like the Defense Base Act (DBA) for his clients operating abroad on a contract with the United States federal government.
The Act stipulates that employees of government contractors must be covered under a workers' compensation policy purchased from the DBA's designated workers' compensation insurance market, in which there are no filed rates.
Each program is evaluated and priced on its own merit.
A pricey insurance policy can inhibit a client's ability to bid on new contracts. Madden has built a powerful data and analytics platform, enabling clients to assess and address their biggest claim drivers.
"The assessment tool that Tim ran the Raytheon program through was truly cutting-edge, and he has developed benchmarking and analytical tools that have not been seen before in the DBA insurance space," said Frank Ruel, senior manager of risk management and insurance for the Raytheon Company.
The chief legal officer at another global defense company seconded that sentiment.
"We are extremely confident in saying that without Mr. Madden's work and approach, we would not have been successful in achieving the results we require in order to allow us to control our insurance costs, which leads to our ability to grow through aggressive bids for new work."
2020 International Power Broker Winners & Finalists
---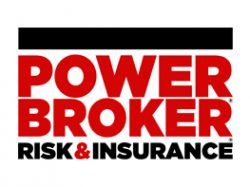 What is a Power Broker?
A Risk & Insurance Power Broker® is an individual who stands out among their peers for the exceptional client work they delivered over the past year. While brokers play many key roles in the insurance industry and risk profession, a Power Broker® award recognizes problem solving, customer service and industry knowledge.
Our goal is to broadly recognize and promote outstanding risk management and customer service among the brokerage community.
Who selects the winners?
Power Brokers are selected by risk managers based on the strength of the testimonials they provide to a team of 15 Risk & Insurance editors and writers.