Aon Broker Scott Bourdon Recognized as a 2020 Manufacturing Power Broker
Scott Bourdon, Vice President, Surety, Aon
Brokers show their value when they help clients save money, like when Scott Bourdon spotted an opportunity for a pharmaceutical client to swap letters of credit for surety bonds.
Thermo Fisher Scientific has more than $100 billion of outstanding collateral for environmental liability that it had usually deployed via the purchase of letters of credit at a cost of 125 basis points per year.
Robert Fetter, vice president of risk management, said Bourdon educated the company about surety bonds.
The case was a convincing one, as servicing costs would drop to 75 basis points per year. "We will save at least $500 million a year with the replacement of letters of credit with the bonds," Fetter said.
Bourdon was instrumental in placing an $11-12 million surety bond to cover environmental liability risks for a factory acquisition in Ireland.
"We had to do it all in about one-third of the time that it usually takes," Fetter said.
"Scott worked with our insurer in the UK and Ireland, as well as with the legal advisors, went through all this horrible bureaucracy with the Irish government, and we were able to get the license in time."
Manufacturing companies also increasingly face product liability litigation, for which ever larger bonds are required when they want to appeal from court decisions.
In one case, Bourdon managed to gather seven different markets in order to provide one of the largest appeal bonds ever purchased. "When it comes to placing large appeal bonds, we are certainly putting Scott to the task," said the risk manager at the company.
2020 Manufacturing Power Broker Winners and Finalists
---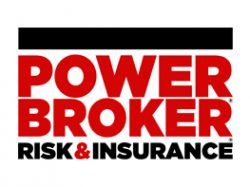 What is a Power Broker?
A Risk & Insurance Power Broker® is an individual who stands out among their peers for the exceptional client work they delivered over the past year. While brokers play many key roles in the insurance industry and risk profession, a Power Broker® award recognizes problem solving, customer service and industry knowledge.
Our goal is to broadly recognize and promote outstanding risk management and customer service among the brokerage community.
Who selects the winners?
Power Brokers are selected by risk managers based on the strength of the testimonials they provide to a team of 15 Risk & Insurance editors and writers.