Aon Broker Natalie Marquess Recognized as a 2023 Pharmaceuticals Power Broker
Natalie Marquess, Senior Vice President, Aon
The life sciences industry is exciting in its steady drive toward innovation and discovery.
As someone who recognizes the accelerated pace of change in the legal and regulatory environments her clients find themselves in, Natalie Marquess roots her brokering approach in the pillars of the trusted advisor model: Provide a sense of credibility, reliability and self-orientation when developing relationships with clients.
From this foundation, she has been well positioned to help her clients make the best possible decisions amidst the uncertainties of our time.
When her client with a large sold-pharmaceutical product exposure evaluated its robust ongoing R&D program with multiple drug compounds entering global clinical trials, Marquess asked herself, "How do we balance the limit purchase and adequacy for both the FDA-approved products in the stream of commerce as well as the uncertainty of new drug compounds entering human clinical testing?"
Working closely with the company's risk management team, she sought to maximize the company's long history with their primary insurance carrier partner. Her team prepared separate clinical trial insurance programs for each of the new drug compounds on a worldwide basis. As separate programs they were scalable and allowed for additional clinical trials and local policies to be added where required in order to conduct the clinical trial research activity.
2023 Pharmaceuticals Power Broker Winners and Finalists
---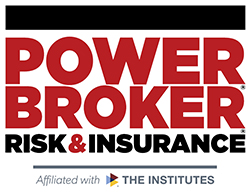 What is a Power Broker?
A Risk & Insurance Power Broker® is an individual who stands out among their peers for the exceptional client work they have delivered over the past year. While brokers play many key roles in the insurance industry and risk profession, a Power Broker® award recognizes problem solving, customer service and industry knowledge.
Our goal is to broadly recognize and promote outstanding risk management and customer service among the brokerage community.
Who selects the winners?
Power Brokers are selected by risk managers based on the strength of the testimonials they provide to a team of 15 Risk & Insurance editors and writers.