Aon Broker Megan Bell Recognized as a 2020 At Large Power Broker
Megan Bell, Account Executive, Aon
When Avon Products launched an RFP process to unify its global brokerage services last year, it was mostly seeking better services. Megan Bell earned a Power Broker award for delivering exactly that.
Bell led the team that won the account and, according to Lee Bradley, executive director of corporate risk management, Bell went on to not only help the company optimize its insurance arrangements but also deal with challenges raised by the acquisition of the firm by another company.
Changes proposed by Bell included a renegotiation of inspection report requirements by property underwriters that, by itself, resulted in six-figure savings to the company. She also helped Bradley deal with issues raised by the acquisition of Avon by Natura Cosmetics, which raised significant insurance challenges for programs such as D&O.
"Megan worked extensively to design a strategy to deal with those challenges, and it worked really well," Bradley said. "Megan went above and beyond to help us and did a really amazing job. We have also achieved 30-40% savings in our renewals, without a reduction of cover."
Another client, a global consulting firm, relied on Bell's efforts when a lead insurer in one of its programs offered, in October, terms of conditions that were not acceptable for a November renewal. But Bell managed to finally reach an acceptable agreement with the carrier.
2020 At Large Power Broker Winners and Finalists
---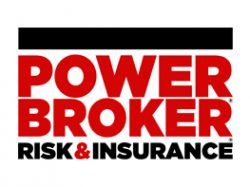 What is a Power Broker?
A Risk & Insurance Power Broker® is an individual who stands out among their peers for the exceptional client work they delivered over the past year. While brokers play many key roles in the insurance industry and risk profession, a Power Broker® award recognizes problem solving, customer service and industry knowledge.
Our goal is to broadly recognize and promote outstanding risk management and customer service among the brokerage community.
Who selects the winners?
Power Brokers are selected by risk managers based on the strength of the testimonials they provide to a team of 15 Risk & Insurance editors and writers.