Aon Broker Matthew Barnard Recognized as a 2022 Specialty Power Broker
Matthew Barnard, Senior Vice President, Property Broking, Aon
In 22 years as a broker, Matthew Barnard has never stopped learning. He embraces the tools and information, gathering strategies needed to identify data that is key to finding the common  ground among all parties.
One of Barnard's clients, a large owner of golf courses in the U.S., was burdened with an extensive loss history. As a result, the client's 2021 property program became cost prohibitive, with little market competition.
After reviewing the company's extensive loss history, Barnard focused on alternative risk financing options and direct placements in the  reinsurance market.
The result?
Barnard found a cost-effective risk transfer solution at renewal.
This is a key example of how Barnard listens to a client's concerns and asked questions. He strives to help clients view their property risk from the perspective of an insurance company's appetite in order to see if risk transfer or some other solution is a better fit.
"Matt consistently assumes a partnership role in his execution of the renewal timeline of our property program. His relationships with his carriers ensures a diligent and superior approach to maximizing coverage, capacity, and keeping premiums as reasonable as possible," said Carmen Gellhausen, director of risk solutions at H-E-B.
"His approach is focused on improvement in our program and his visibility to the CFO and other senior level leaderships cemented solid relationships. Matt is a true hero as we navigate through the many pendulum swings in the insurance industry."
2022 Specialty Power Broker Winners and Finalists
---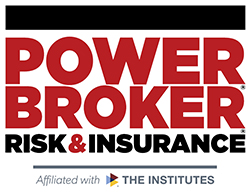 What is a Power Broker?
A Risk & Insurance Power Broker® is an individual who stands out among their peers for the exceptional client work they delivered over the past year. While brokers play many key roles in the insurance industry and risk profession, a Power Broker® award recognizes problem solving, customer service and industry knowledge.
Our goal is to broadly recognize and promote outstanding risk management and customer service among the brokerage community.
Who selects the winners?
Power Brokers are selected by risk managers based on the strength of the testimonials they provide to a team of 15 Risk & Insurance editors and writers.