Aon Broker Jennifer Ebeling Recognized as a 2022 Cyber Power Broker
Jennifer Ebeling, Vice President, Aon
Hard-working and responsive are a couple words that describe broker Jennifer Ebeling. Those attributes are especially appreciated in a difficult cyber market where carriers are dropping or limiting coverage for insureds.  
Despite the challenges, she achieved good results for her clients. 
For a recent E&O/cyber renewal, she built a renewal tower for the expiring limit (more than $250 million) with a premium increase of about 50%, which is lower than the 75% to 100% increases other clients were experiencing. 
It also included full limits for cyber extortion/ransomware and no inverted pricing. 
After the primary and first excess carriers reduced their limits, Ebeling worked with a high-layer carrier to drop down to second excess. She then negotiated with an incumbent carrier to move to third excess. To make up for lost capacity, she used a captive as a quota share market on the fourth excess layer and from there worked with the incumbent markets to build the remaining layers.
One client who appreciates Ebeling's perseverance is Nora Barquin, senior manager at Tracfone Wireless. 
"She's gotten us a program that's awesome and she's fought for it," Barquin said. 
"I always act as the client advocate in communications with carriers, both in terms of renewals and in situations where the client experiences a claim," Ebling wrote in her Power Broker application.
2022 Cyber Power Broker Winners and Finalists 
---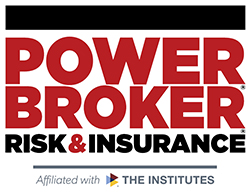 What is a Power Broker? 
A Risk & Insurance Power Broker® is an individual who stands out among their peers for the exceptional client work they delivered over the past year. While brokers play many key roles in the insurance industry and risk profession, a Power Broker® award recognizes problem solving, customer service and industry knowledge. 
Our goal is to broadly recognize and promote outstanding risk management and customer service among the brokerage community. 
Who selects the winners? 
Power Brokers are selected by risk managers based on the strength of the testimonials they provide to a team of 15 Risk & Insurance editors and writers.