Aon Broker Jenee Page Recognized as a 2022 Health Care Power Broker
Jenee Page, Vice President – Account Executive, Aon
In trying times, the best brokers find innovative ways to deliver for their clients. Jenee Page is one of the best.
"She does phenomenal work," said Josh Kinney, vice president, insurance at Advocate Aurora Health.
"On the med/mal this year, we're taking a look at not necessarily changing the attachment point of where excess carriers sit, but different buffer options. So, it's the same attachment point in their eyes, but it potentially could alleviate some funding requirements on the actuarial side. Given the market … not too
much savings could be had on the actual coverage front but what solutions can we do to decrease expense within the working layer? That's a really creative idea that, frankly, I didn't even think about."
Cathy Treen, assistant general counsel/chief risk officer at Indiana University Health, benefited from a similarly innovative approach.
"We are a health care system with Cayman and South Carolina captive insurance companies," Treen said.
"Jenee serves as a broker for our commercial insurance program and as an advisor for our captives. What makes Jenee so valuable is that she helps us maximize the use of our captives when it's appropriate, but also pushes back on markets to get us the best coverage for the price. She is continuously helping us maneuver through all the different options and maximizing the use of our captives when it makes sense. She provides top-notch customer service. Her knowledge and expertise in the health care industry is invaluable."
2022 Health Care Power Broker Winners and Finalists
---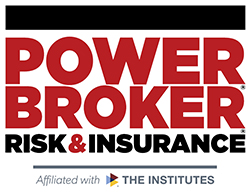 What is a Power Broker?
A Risk & Insurance Power Broker® is an individual who stands out among their peers for the exceptional client work they delivered over the past year. While brokers play many key roles in the insurance industry and risk profession, a Power Broker® award recognizes problem solving, customer service and industry knowledge.
Our goal is to broadly recognize and promote outstanding risk management and customer service among the brokerage community.
Who selects the winners?
Power Brokers are selected by risk managers based on the strength of the testimonials they provide to a team of 15 Risk & Insurance editors and writers.