Aon Broker James Kelley Recognized as a 2020 Pharmaceuticals Power Broker
James Kelley, Director, Aon
"Advocacy" has become a bit of a buzzword in the insurance industry, but Power Brokers earn the accolade by backing up promises of client advocacy with action.
When Hurricane Maria devastated one of his client's properties in Puerto Rico, James Kelley was there to facilitate the claims process and ensure the most efficient recovery possible.
"Early on, it was apparent the loss would be in excess of $100 million and required immediate action on Mr. Kelley's part," said the client's risk manager.
"Our global property policy was broad enough to cover many of the extra expenses incurred to get the business back up and running , and Jim Kelley played an important role in quickly moving the claim to resolution.
"He identified language in the policy that allowed the company to collect full replacement cost value before all repairs were completed."
Ultimately, it was decided to move the operation to a less exposed location. Kelley was and remains integral to the execution of that plan, providing insight on ways to keep the property safe and secure through the reconstruction process.
Laura Novak, director of risk management for Host Hotels & Resorts, also praised Kelley's involvement in claims handling.
"Jim makes himself available throughout the life of a claim — not just at the beginning or during the settlement phase but importantly, he provides insights and direction during the 'meat' of the claim — where all the hard work gets done," she said.
2020 Pharmaceuticals Power Broker Winners and Finalists
---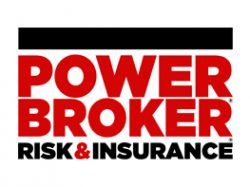 What is a Power Broker?
A Risk & Insurance Power Broker® is an individual who stands out among their peers for the exceptional client work they delivered over the past year. While brokers play many key roles in the insurance industry and risk profession, a Power Broker® award recognizes problem solving, customer service and industry knowledge.
Our goal is to broadly recognize and promote outstanding risk management and customer service among the brokerage community.
Who selects the winners?
Power Brokers are selected by risk managers based on the strength of the testimonials they provide to a team of 15 Risk & Insurance editors and writers.