Aon Broker Dennis Nevinski Recognized as a 2020 Finance Power Broker
Dennis Nevinski, Director, Aon
In the complex world of multinational insurance, there is no substitute for organization, planning and clear communication.
In all of his accomplishments over the past year, Dennis Nevinski has exhibited discipline and logic.
For renewals, he engages clients early and often, taking a careful and methodical approach as he evaluates changes in their risk profile and insurance needs.
Drawing on Aon's forensic accounting resources, he dives deep into the details of a company's exposures and risk mitigation efforts.
And this isn't just for new clients, but for every account he manages. Every renewal is an opportunity to do better, and it's a challenge Nevinski never shies away from.
In 2019, he helped one client secure a flat rate in its property program even as the market was hardening dramatically.
After a few devastating losses, he helped another maintain broad coverage and a desirable retention level by restructuring primary and excess layers and going to the global market.
For another, he similarly leveraged his knowledge of alternative markets to sustain a rate increase that was only half of what competitors had experienced.
All of this through diligent research, careful negotiating and attention to detail. "One great example was when he learned of our sale of a California property we own.
"He quickly pointed out our drastic reduction in Cal-Quake exposure, which in turn significantly reduced our overall premium," said the risk manager of one financial services company.
2020 Finance Power Broker Winners and Finalists
---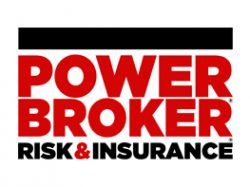 What is a Power Broker?
A Risk & Insurance Power Broker® is an individual who stands out among their peers for the exceptional client work they delivered over the past year. While brokers play many key roles in the insurance industry and risk profession, a Power Broker® award recognizes problem solving, customer service and industry knowledge.
Our goal is to broadly recognize and promote outstanding risk management and customer service among the brokerage community.
Who selects the winners?
Power Brokers are selected by risk managers based on the strength of the testimonials they provide to a team of 15 Risk & Insurance editors and writers.