Aon Broker David A. Johnson Recognized as a 2020 Real Estate Power Broker
David A. Johnson, Managing Director, Aon  
As it began to add franchises outside the U.S., residential real estate firm Berkshire Hathaway HomeServices did not want its insurance requirements to get lost in translation.
That meant finding insurance coverage in other countries that matched what Berkshire Hathaway HomeServices required of its U.S. franchisees.
After interviewing top brokers, the company hired David Johnson to lead the effort, said Claudio Prattico, managing director.
Johnson dug into the requirements. Leveraging his team and his insurer contacts, he came up with comparable policies and programs for overseas franchisees to buy into.
It was not an easy task, as some U.S. insurance products may be unknown in other countries, said Michael Jalbert, executive vice president of global field operations for HSF Affiliates, which manages the Berkshire Hathaway HomeServices franchise network.
"You can't just ask for a product by name. You have to ask what it does and how," Jalbert said.
"That takes a fair bit of patience and creativity."
Johnson's creativity also helped a global time-share operator sift through its master and local policies to identify overlaps in coverage — leading to a reduction in costs.
"Any time you can save money, that's a good thing," said the company's risk manager. "We have a lot of different policies in place, so every little bit helps."
2020 Real Estate Power Broker Winners and Finalists
---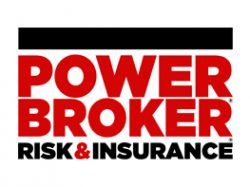 What is a Power Broker?
A Risk & Insurance Power Broker® is an individual who stands out among their peers for the exceptional client work they delivered over the past year. While brokers play many key roles in the insurance industry and risk profession, a Power Broker® award recognizes problem solving, customer service and industry knowledge.
Our goal is to broadly recognize and promote outstanding risk management and customer service among the brokerage community.
Who selects the winners?
Power Brokers are selected by risk managers based on the strength of the testimonials they provide to a team of 15 Risk & Insurance editors and writers.