Addressing Fatigue Failure and BCPE Certification Needs: Don't Miss These Two National Ergonomics Conference Sessions
Sean Gallagher of Auburn University and Rachel Michael, co-chair of the National Ergonomics Conference, will present in a paired virtual presentation on January 19.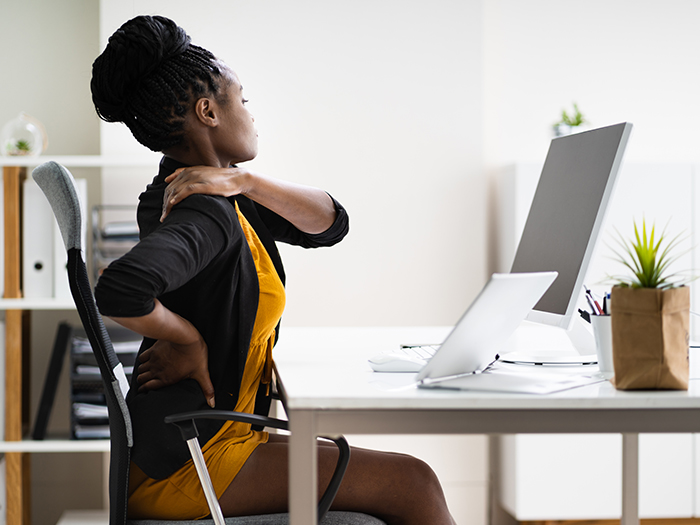 A pair of National Ergonomics Conference sessions premiering virtually on January 19th will explore easy-to-use ergonomic assessment tools, and how to assess your qualifications for the BCPE application.
Sean Gallagher, of Auburn University, will speak about his new back, distal upper extremity, and shoulder tools, which harness the power of fatigue failure theory to easily measure the stress accompanying a particular work task. For Gallagher, fatigue failure theory is a natural fit, but in the ergonomics space, the idea is novel.
"What we're trying to do is to develop better ways of assessing the risk of musculoskeletal injuries including carpal tunnel, low back pain, and shoulder injuries. We've developed three tools that are based on a new theory of how musculoskeletal injuries develop. What we believe is that these injuries occur by means of a fatigue failure process," Gallagher explained.
Gallagher described the fatigue failure process as similar to folding and unfolding a metal paper clip, eventually, the paper clip will break.
"It's the repetitive stress that you're putting on the material that leads initially to small microdamage in that material, and if you continue to stress it, that damage will grow."
According to Gallagher, all materials are known to follow this fatigue failure process, but for some reasons, this was never applied to the human body as an important injury mechanism for ergonomists.
"There's a lot of evidence in fact that it holds in musculoskeletal tissues," he said.
"For example, if you take tendons out of the body or out of an animal, they show fatigue failure characteristics and fatigue failure response. And fatigue failure of tendons has been shown to occur in live animal studies as well."
Indeed, Gallagher was the lead author in a 2005 study published in the journal Spine which assessed three torso flexion angles in twelve fresh human lumbosacral spines using fatigue failure methodology. His new tools are a continuation of his contribution to the field.
"We've developed these three new tools [DUET, LiFFT, and the Shoulder Tool] which seem to work well, and we've tried to make them really easy to use. They only require a few inputs for each task that you might be assessing in the workplace," Gallagher said.
Even better, the tools are available online and are free to use.
"If we look at the pattern of risk in industrial musculoskeletal disorders, we find that the pattern we see is also indicative of the fatigue failure process. Our new tools actually show a high correlation to injury and pain."
The same three tools are also available as Excel worksheets, allowing an ergonomist to compare and contrast their task results and save their work for reporting. Gallagher will demonstrate both the use of the tools and the accompanying analysis in his presentation on the 19th. Part of this analysis will be the measurement of cumulative damage.
"So if a person is performing multiple different tasks during the workday, you can use our tools to analyze each task and we can give you a cumulative exposure measure and we can assign that a probability of pain and injury in a particular joint," he explained.
The second session going live on the 19th is focused on ergonomics career development, specifically, the Board of Certification in Professional Ergonomics (BCPE). Rachel Michael, Program Co-chair of the National Ergonomics Conference, will guide attendees through the application process and discuss in detail how to determine whether your education and work experience is sufficient to have the application accepted.
"We've offered this session about four times as part of the National Ergonomics Conference. We have a lot of people ask, 'Hey I want to make this my full time career, I want to have the certification but I'm really stuck knowing the next step,'" Michael said.
For Michael, it's a matter of paying it forward through mentorship, especially for those who have a passion for the field and want to professionalize in the space.
"The mentorship piece includes: here's your education, here's how the process works, here's where you might find a gap that you might want to cover before you submit your application and to just go over the questions that make it less mystifying for individuals who want to take that step," she explained.
The BCPE website offers some information for attendees who may want to enter the presentation with some background knowledge, including the designations (Human Factors, Ergonomics, and User Experience) that certificate holders select as part of their process.
According to the BCP, the Associate certification is a voluntary, temporary step towards full certification awarded when the educational requirements are met, this is through the application that Michael will elucidate.
The BCP notes further that, "an Associate certification may be held for only six years during which the certificant is expected to apply for full certification. Usually, individuals applying for Associate certification need more time to fulfill the experience requirement of three years."
"This presentation is for people who are at the point where you're very close to submitting an application but you're just not quite sure if you meet the criteria or how it works, we're going to help you through that," Michael said.
"In this virtual presentation, we're going to showcase all of the resources that BCP has, showcase how to map your educational and work experience against what the requirements are, and give you some tips and tools to make it a little bit easier for you to make that decision about whether or not it's the right time for you to submit that application or not."
However, Michael said that it's important to note that her presentation will not address exam prep, which is a further step after an application is accepted—this is strictly a readiness effort.
Register for these sessions and access previous National Ergonomics Conference sessions here. Event attendees earn a certificate of attendance that documents the number of education hours earned, and you can apply for continuing education credits from BCPE and ABIH (American Board of Industrial Hygiene), organizations that routinely approve the credits. &
Nina Luckman is a business journalist based in New Orleans, focusing primarily on the workers' compensation industry. Over the last several years, Nina has served as Editor of Louisiana Comp Blog, a news site she started in 2014 under the auspices of a group self-insurance fund. She can be reached at
[email protected]
.