7 Questions for the International Insurance Society's Josh Landau
Josh Landau, the president of the International Insurance Society, shares insight on what to expect at the upcoming Global Insurance Forum.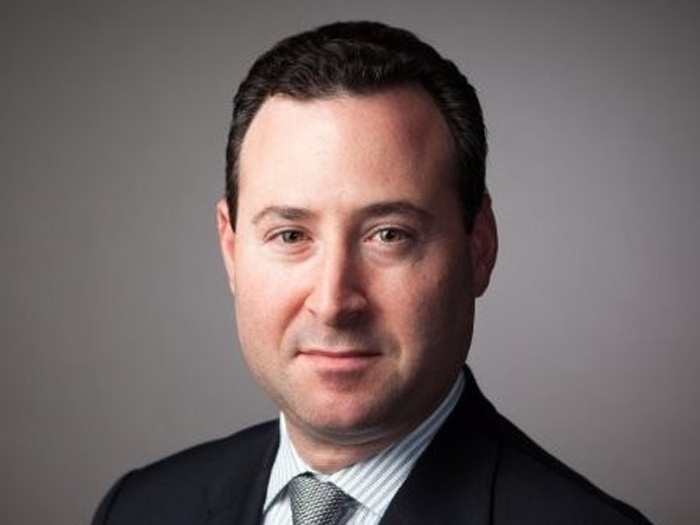 The onset of pandemic in March of 2020 forced businesses and companies alike to quickly shift their methods of operation. And while the worst of the pandemic is behind us, the ways in which it altered how we work and collaborate with colleagues are leaving its lasting impressions.
This topic, among others, will be the center of this year's Global Insurance Forum. Ahead of the forum, Risk & Insurance® had the opportunity to speak with Josh Landau, the president of the International Insurance Society and the PIC (Pacific Insurance Conference). Landau is also the Corporate Banking Group Head-Financial Institutions Group for Fifth Third Bank.
What follows is a transcript of that discussion, edited for length and clarity.
Risk & Insurance: You work in banking with an insurance focus. Can you share with us your background?
Josh Landau: I've been a career banker for over 25 years, working for both domestic and global financial institutions. Over the last 15 years, I've run financial institutions groups, which includes the coverage of insurance companies in addition to fund managers and other banks.
But insurance has always been my specialty. I've covered the insurance industry from multiple perspectives as a credit analyst, as a banker, as a credit officer, and as an investor, working in private equity investing in insurance companies.
I've been involved with the IIS for over 20 years. I was the treasurer for three years prior to becoming president and a member of the Board since 2016. I was tapped as president about two years ago upon Mike Morrisey's retirement from the IIS.
So my background is really unique in terms of seeing the insurance industry from all these multiple perspectives, although I'm not a classic insurance executive, but I am effectively a global insurance banker that has an understanding of the industry from that perspective.
R&I: We see that "The Great Reset" is the theme for this year's Global Insurance Forum. Can you tell us more about that?
JL: The concept of The Great Reset is a play on The Great Resignation being talked about a lot. Last year, our theme was "Powering the Recovery" and the insurance industry's influence or outsized influence on helping the world move forward, not just from the pandemic, but from some of the challenges that we were having in the world. Those could be social inequality, coming back to the office, all the things that were challenging society and how the insurance industry can influence that change.
That influence can come about either through the investments that it's making, or the investments that it doesn't make, because of the disproportionate amount of investment dollars that the industry controls, and also what the industry underwrites or doesn't underwrite.
So, the influence that the industry has far outweighs its size, even though it's one of the biggest industries in the world. And we explored how the industry really powers that recovery.
This year, we looked at the world from a slightly different lens. And again, as a play on The Great Resignation we thought instead of having some sense of normalcy and just going back to 2019, the question that we're going to be exploring, that our industry and the broader society is exploring is, is that the right thing to do? Do we just come back the way things were as though nothing happened? Do we do things a little differently than we were doing before and learn, take some learnings from the last few years and make some changes? Or do we just hit the reset button and say, "Should we do things completely differently?"
The takeaway from the last few years – both looking from the industry's perspective as well as the broader societal perspective – is it's okay to start over and do something in a different way. In fact, in so many cases, both in the industry and more broadly, there is an imperative to reset. We don't have to just continue doing something the same way or incrementally making it better. And that's really the lens that we're going to explore the insurance industry through at this year's conference.
Like we do at every conference, we leverage off of the global insurance survey that we do of almost, I think it's almost 6,000 people now, senior executives from around the world. We understand what the issues and challenges are at that C-Suite level around the world. Then we focus our panels around those priorities, both internal or operational, strategic priorities and external priorities such as inflation which to no surprise is a huge concern this year.
We're sometimes surprised at what people are prioritizing and focused on. We can talk a little bit about the results of the survey and what we're going to be focusing on, but again, we're doing it through this lens of The Great Reset.
What can we be doing and what the insurance industry's role and influence is on the way we are moving forward. The return to office is just one of many, many different types of topics that we can explore.
The insurance industry is influencing that both as a large employer, but also has impacts on how people work.
In addition, we'll be exploring the topic of inclusion and how that is being implemented in ways that drive success. Other issues relating to or exacerbated by the pandemic we'll focus on will include cyber, supply chain and the gap in life and retirement protection, which has widened in recent years.
Topics of perennial interest will be featured on the program such as embedded insurance, leveraging data, resilience and net zero investment strategies as well as regulatory priorities across various regions. It's a very robust program with over 60 executives from 19 countries.
R&I: Can you talk about the thinking that went into holding the forum virtually this year and what pros and cons were discussed?
JL: It's a really interesting topic. The Global Insurance Forum, now in its 58th year, really was a forum to bring leaders together to discuss the challenges and the issues where collaboration and coordination is better than competition for those main topics. Issues that are really too big for any one company to solve, such as those I've just mentioned: cyber, resilience, net-zero investing, and so on.
We've done that successfully for almost 55 years. In 2020, we made the decision to go virtual, unfortunately, which was of course the right thing to do, but it had a few really, really interesting positive impacts.
The first was that we were able to get a broader group of more senior people than we were if we were bringing them all together in a live setting, because instead of having people fly to New York, to London, or to Singapore for three days, all they needed to do was commit an hour's time on their schedule. So we were able to get a broader group of higher caliber speakers than we were before.
The second was that we were able to reach an audience ten times the size because it was virtual and people were able to dial in from anywhere in the world. We were able to reach a wider audience, a deeper audience, and have a more expansive group of speakers.
So 2021 came along and again, we wanted to do this in person, but we made the decision to do it virtually again, much because of the inability for people to travel. While things were starting to get back to some sense of normalcy in the U.S., we attract people from over 90 countries, and the reality was we weren't going to be able to get a critical mass of people from around the world to travel for a thought leadership conference.
And once again, we had the same experience. Not only we were able to attract top speakers, CEOs and C-suite executives from some of the leading companies in the industry from all around the world, we were able to reach an even wider audience.
The other thing that we found was because we were doing this digitally, the way people consumed the content changed, you didn't necessarily need to physically be there for three days or even sit in front of your screen for three solid days. The content can be viewed incrementally when you want it and selectively view the things that were relevant to you. The Netflix model, if you will.
The other thing we learned from feedback is that people were watching some of the panels in the office with groups of people that were relevant to the topics  being addressed. So a group of insurance executives would gather in a conference room, maybe 10 people, and watch a panel on cyber risk, or would watch an interview with Evan Greenberg talking about the dynamics of the Chinese marketplace. So we were able to bring people together beyond what we could measure and we didn't foresee that upside.
Now it's 2022 and conferences in the U.S. are relatively back to normal, but there still is the challenge of getting a critical mass of people from over 90 countries to one place. In addition, to get the senior leadership that we need to produce a successful conference to commit to travel around the world at this time is still a challenge.
What we found was for the content that we are producing, there's no better way to distribute it than through a virtual platform. And we made the decision to do it virtually again this year. We're very proud of what we've been able to accomplish and our sponsors are overwhelmingly pleased with the increased ROI based on the exponentially increased audience.
R&I: Are there particular agenda items that you're really excited about that you wanted to comment on?
JL:  I'm always excited about the RGA Leaders of Tomorrow program that we conduct every year. This year we have 10 outstanding "rising stars"  being mentored by executive industry veterans and the program culminates in the development of thought leadership on far ranging issues that are really quite fascinating.
A select group of the RGA Leaders of Tomorrow will be included on a panel at the Global Insurance Forum and all of the thought leadership developed under this program is made available to the IIS network over the course of the year. It's always amazing to see the next generation of global insurance leaders and the stimulating topics that they focus on which in many cases helps to set a course of action for their company or for the industry. So, that's always a favorite of mine.
We also have a special interview with Larry Zimpleman, (the retired CEO, President and Chairman of the Principal Financial Group) honoring his induction into the Insurance Hall of Fame. The Insurance Hall of Fame is considered the pinnacle achievement in the insurance industry, and I enjoy the composition of featuring both future leaders of the industry through the RGA Leaders of Tomorrow on our program alongside industry legends such as Larry Zimpleman. It's energizing and inspiring.
R&I: The Navigating to Net Zero session really caught my eye. What were your thoughts on it?
JL: To no one's surprise, climate change is still the top social, environmental concern on our survey. We're very excited to be able to bring people together to explore how the insurance industry can impact this initiative, and of course to home in on the practicalities of doing so.
Our industry is uniquely poised to lead given its outsized investment portfolios around the world and its ability to influence change through risk management, through what it underwrites or what it doesn't underwrite. That session in particular is going to be an interesting  topic to explore through the lens of a range  of  leaders in the industry.
R&I: You've also got a session about global regulatory priorities and there's mention of ESG there. Can you give us your take on that topic and how it relates to the session?
JL: ESG is a very relevant topic for the insurance industry. And again, it comes back to similar themes that I just noted. The insurance industry has the ability to influence ESG adaptation because of its outsized investment portfolios and its ability to underwrite, or not underwrite, certain risks that could influence behavior.
The insurance industry though, is one of the most regulated industries in the world. It also has that extra constraint of disclosure by virtue of how the industry is regulated.
So the amount of information that is available allows the industry to promote what it's doing in a very positive way. It's more than just statements that insurance companies are making.
They actually are able to promote the social good that they're doing through their policies. When I refer to policies, I want to stress that it is both what insurers invest in or don't invest in, as well as what they insure or don't insure.
It's not just promoting what they're doing because it's the right thing to do. The transparency of the insurance industry is what it is because of the regulation that's inherent to the industry.
As I mentioned earlier, the insurance industry is uniquely positioned to steer the global ESG transition. It is imperative that we approach ESG as a transition and understand that it will continue to be a moving target. It's not as easy as flipping a switch.
R&I: You've been president of the IIS for more than two years. On a personal and professional level, what energizes you about your role with the IIS?
JL: I think the first is with the IIS now part of The Institutes, it allows the us to collaborate across The Institutes' spectrum and partner with other colleagues, such as the Insurance Information Institute, and Insurance Thought Leadership, for example, tapping into expanded resources, expertise and networks.
I don't want to be too self-promotional here, but your magazine and the CLM, give us the ability to collaborate across The Institute's spectrum to promote education and thought leadership in the insurance industry.
In fact, the IIS has successfully leveraged the resources of The Institutes to launch a first-class Executive Education program that is designed to educate non-executive insurance company board members.
With boards becoming increasingly diverse and with many directors hailing from outside the industry, we saw a need to provide essential knowledge about the business of insurance at an executive level.
This two-day training session is facilitated by industry leaders who provide new directors the tools and insights on how to be effective and impactful board members. The program enables directors to make an impact more immediately by providing the necessary fundamentals as well as resources to learn more about the industry.
In addition, it creates a unique community within the industry. The program is now in its second year and it has been really well received by the industry. We're very proud that this initiative supports the industry's efforts to bring diversity to the boardroom.
The fact that the IIS is viewed as  the only truly global, nonpartisan, non-lobbying, inclusive non-profit organization in the insurance industry inspires me. We are a unique platform on which to have collaborative discussions about how to best impact change, leveraging off of the industry's unique role in society. I am constantly reminded of the impact of our industry, a point that is often misunderstood by society broadly. We hope to help shine an even brighter light on that.
Those are the things that really get me excited, but I am just getting warmed up, there is a lot more to come. &
Dan Reynolds is editor-in-chief of Risk & Insurance. He can be reached at
[email protected]
.