Workers' Comp Power Broker Wendy Thomas on the Lingering Effects of the Pandemic, Technology in Comp and More
The Marsh broker tells us what trends she's watching in worker injuries, work-from-home culture and telemedicine.
Workers' compensation is an ever-evolving industry ripe for innovation and testing out new ideas — and all with the goal of keeping workers safe and helping them in the event that they are hurt on the job.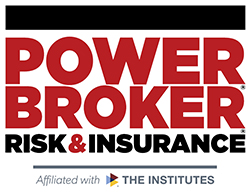 With so many facets to explore, Risk & Insurance® turned to some of the top brokers in the space to gain insight into what's new in the industry and what it is about workers' comp that just makes it stick for these professionals.
Wendy Thomas, senior vice president, Marsh, is one such professional. Thomas is known for her exceptional client service, no matter how great the challenge a client might face, and was recognized as a 2023 Workers' Compensation Power Broker because of it.
Below, Thomas shares her observations on how the impact of the pandemic lingers on and how technology will continue to shape the workers' comp industry.
Risk & Insurance: What is it about being a broker that keeps you fueled to keep doing it?
Wendy Thomas: I am privileged to work with really great clients in a number of different industries. It's never the same day twice, so the variety of issues keep me engaged and ready for the next challenge. It's very satisfying to be presented with an issue, be strategic and drive positive outcomes.
R&I: In the post-pandemic (or, perhaps, endemic) world, what issues do you see employers struggling with most? What kind of help or support are employers asking for most?
WT: Employee mental health continues to be a big focus for our clients post-pandemic. There was certainly an uptick in mental health challenges during the pandemic, particularly in the younger worker demographic, but even the C-suite and executive levels were impacted.
Change will continue to come about as it is discussed more openly, and it's widely understood that it is okay to ask for help. Employees have been vocal about the need for more flexibility, better mental health and work-life balance.
R&I: What do you think is the top technology challenge impacting workers' comp programs right now?
WT: It is a bit of a double-edged sword with all of the advancements in artificial intelligence.
There are so many cutting-edge tools in the marketplace right now, which are truly remarkable. I really think the biggest challenge is being able to analyze the various tools, fully understand the impact AI can have, select the proper technology and use it effectively to bring about the desired results.
And of course, it's ever-evolving and changing.
R&I: Have you observed any workplace impact from the ongoing labor shortage, such as an uptick in new worker injuries?
WT: Surprisingly, my clients have not been experiencing an uptick in new injuries or claims.
Employees who have consistently maintained their employment are continuing to work hard and are focused on job performance rather than finding a means to maintain income without working.
One change I have noticed is the need to hire less qualified candidates in an effort to maintain adequate staffing levels. However, this still hasn't resulted in an increase in claim volume. I expected to see it, but I haven't seen it yet. I don't think anybody's necessarily short-cutting on safety or training just because the importance of it is too great.
R&I: Can you name one thing that happened because of the pandemic that could have a lasting positive impact on the workers' comp industry?
WT: I can really name two things that I think are positive and lasting developments.
The first is the use of telemedicine. While the concept is certainly not new, I feel it was less utilized prior to the pandemic. It has proven to be effective while saving time and money and improving recovery outcomes.
The second is remote work. Research has shown that remote professional job opportunities will continue to increase this year. The pandemic caused us to get creative and do things a little differently, but now employees report they are just as productive at home — if not more — and it has been beneficial to their mental health and work-life balance.
Remote work and telemedicine both seem like they are here to stay. &
Michelle Kerr is Workers' Compensation Editor and National Conference Chair for Risk & Insurance. She can be reached at
[email protected]
.