Risk & Insurance News + Notes: Case Managers Awarded for Excellence, Mosaic Opens New York Office and More
In this News + Notes, SiriusPoint forms strategic partnership with climate-focused startup.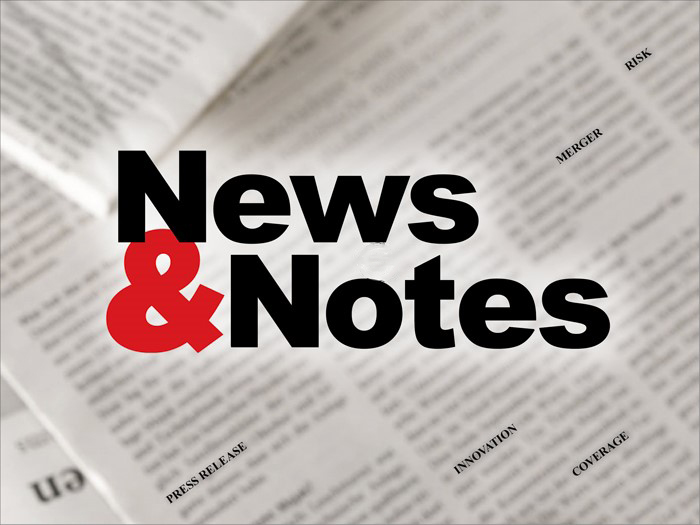 7 Case Managers Awarded for Helping Injured Workers Regain Meaningful Standards of Living
The 6th annual Genex Heart of Case Management Awards were recently announced, recognizing case managers for excellence in their service provided to injured workers. This year's awards were expanded to include Coventry case managers as well.
The seven award winners were "highly regarded for transcending beyond their traditional job duties to improve the lives of thousands of injured employees each year," per a recent press release.
From a network of more than 2,000 case managers across the country, the winners were selected based on their specialty, excellence, adaptability, trust, influential communication, critical thinking, and claim outcomes.
Case workers were honored for having utilized their "extensive knowledge and sharp critical thinking skills" to return injured employees to the workforce in a safe and efficient manner.
This year's winners included a case manager who guided care coordination of a police officer shot on duty; two case managers who managed significant injuries during COVID lockdowns; and another who helped a new amputee regain her independence and confidence to return to gainful employment.
Mosaic Insurance Opens First U.S. Office in New York
Mosaic Insurance has opened its first U.S.-based physical location in the Midtown South section of New York City. Since its launch in February of this year, the global specialty insurer has had a U.S. presence with cyber and transactional liability underwriters based in Chicago, and key employees in Los Angeles, Boston, and Virginia.
Mitch Blaser, co-founder and CEO commented, "As a born-and-bred New Yorker, I am thrilled to celebrate this milestone as we open an address that spearheads our North American distribution ambitions."
"Global syndication of our specialty underwriting expertise—matching local distribution with Lloyd's of London security—is core to the model of Mosaic, and North America is paramount to its success. We're excited to join the New York City corporate community and proud to be here."
The startup's hybrid structure will also include underwriting hubs in Bermuda, London, Europe and Asia to offer capacity and custom service to clients in leading markets, according to a press release.
"New York represents a momentous step for Mosaic; in this, our first year, we will underwrite more business from the U.S. than from all other countries combined," said co-founder and co-CEO, Mark Wheeler.
"An integral part of the value proposition for Mosaic's syndicated capital and consortia partners is our differentiated business model and focused access to pure specialty business from regional markets across the globe. This, combined with leading edge data and analytics, represents true competitive advantage."
SiriusPoint Forms Strategic Partnership with Climate-Focused Startup
SiriusPoint Ltd. (SiriusPoint), an international specialty insurer and reinsurer, recently purchased a significant ownership stake in Parameter Climate forming a strategic partnership with the full-service climate underwriting and distribution advisory firm.
Sid Sankaran, SiriusPoint CEO, commented, "With this partnership, SiriusPoint is investing in human expertise and data driven technology solutions to enable the transfer of climate risk to the insurance and capital markets."
"Parameter Climate's approach and their highly-experienced parametric team are providing a solution for the 'E' in ESG. We are delighted to be a part of that vision."
For Parameter Climate, founder and CEO Martin Malinow said, "We see a secular opportunity in helping to build a new market in climate risk transfer that will be integral to the continued growth and sustainability of the global economy."
"We are excited to partner with SiriusPoint on this opportunity – they bring the balance sheet capacity and financial resources for Parameter Climate to provide underwriting and distribution leadership to the growing climate market."
From global corporations looking to manage their climate exposures, to insurers and institutional investors wanting to create solutions to support ESG challenges, Malinow sees Parameter Climate playing a "key role in helping this diverse set of participants analyze, underwrite, package and distribute climate risk efficiently," according to a press release. &
Raquel Moreno is a staff writer with Risk & Insurance. She can be reached at
[email protected]