Risk & Insurance News + Notes: Allianz Reports Strong Performance in First 9 Months of 2021, Employer Vaccine Mandates Have Doubled Since August and More
PartnerRe Ltd. delivers profitable underwriting results for the third quarter of 2021.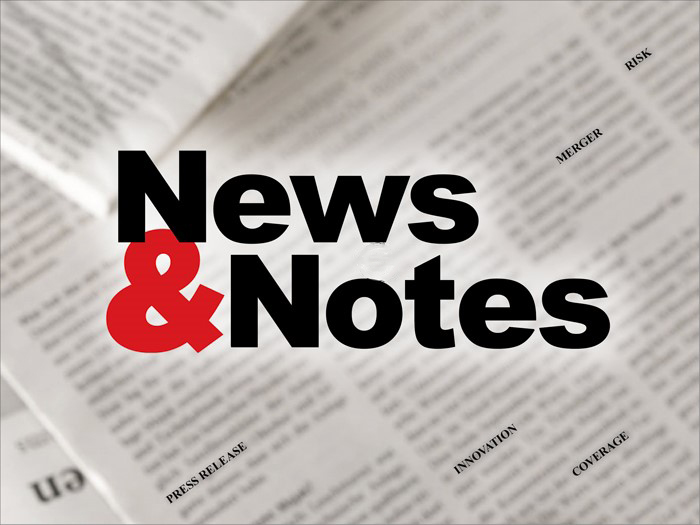 Allianz Reports Strong Performance in First 9 Months of 2021
Allianz recently posted its 2021 third quarter earnings results across the segments. The results included total revenues, operating profit, and shareholders' net income for the first nine months of the year across property and casualty, life and health, and asset management.
The group reported a 6.3% increase in total revenue from 2020 for a total of 110 billion euros. Operating profit totaling €9.9 billion for the first three quarters rose 27% from the same time in 2020.
In property and casualty, where total operating profits reached €4.1 billion by Q3, Allianz saw an improvement in the combined ratio by 2 points.
During his remarks on the P&C segment, Allianz chief financial officer Giulio Terzariol said that while the burdens of COVID have reduced over the span of the year, the "natural catastrophe burden was much higher in 2021 (3.7%) compared to 2020 (1.8%)."
With the effects of COVID and natural disasters balancing themselves out, Allianz Group has seen improved underlying performance thus far in 2021, leading to a positive combined ratio of 93.9%.
Terzariol commented, "I am proud of our ability to provide considerable financial support to our customers affected by the extreme weather events this year even while delivering a good operating performance."
"Our Property-Casualty franchise is strong and we continue to focus on underwriting discipline and productivity to remain on our growth and margin trajectory," he added.
Employer COVID Vaccine Mandates Have Doubled Since August, According to Gallagher Survey
A recent Gallagher survey showed more U.S. employers are now mandating COVID-19 vaccinations for those returning to the office (17%) compared to responses from an August survey (8%).
With fluctuating infection rates and increasing federal and state directives, many employers are adopting or considering new policies to protect the health of their employees and businesses, according to a Gallagher press release.
The survey found that more than two-thirds of employers (68%) are now encouraging vaccination. Among employers who offer vaccination incentives, nearly half (49%) provide time off to receive the vaccine and 10% are using financial incentives ranging from $50 to over $250.
Although the Delta variant has not delayed return-to-workplace for most employers who responded to the survey (74%), Gallagher saw a 9% uptick in employers requiring documented proof of vaccination or a negative COVID-19 test within 24 hours of entering the workplace.
More employers are also requiring all employees to wear masks (52%) rather than restricting masking rules to only the unvaccinated (14%).
Employers are still split on how to accommodate unvaccinated staff. Although unvaccinated employees are legally guaranteed the opportunity to request formal accommodations if their choice not to vaccinate is for reasons protected under human rights legislation, 56% of employers do not currently offer accommodations and 26% have yet to decide on an approach.
For employers who do provide accommodations for unvaccinated workers nearly 1 in 5 have made remote work an option (17%). Adjustments to employee roles and responsibilities is now offered by 6%, and unpaid leave is option among a small number of employers (5%).
CEO of Gallagher's benefits and HR consulting division William F. Ziebell said, "As we've seen, an organization's vaccination policy can be a polarizing issue.  Some employees may end up leaving due to a vaccination policy, while others may leave over safety concerns."
"Conversely, some employees may be attracted to an employer who mandates the vaccine as a sign that their personal values are aligned with the organization," he added.
According to Ziebell, employers need a plan for consistently and respectfully addressing the issue while also balancing employee attraction and retention needs.
"Communicating their policies and the reasoning behind them will help promote adherence and maintain a safe and productive business environment," Ziebell said.
PartnerRe Ltd. Reports Third Quarter and 9 Month 2021 Results
PartnerRe Ltd. reported a net income of $70 million available to common shareholders for the third quarter of 2021, compared to $206 million for the same period of 2020.
Net income available to common shareholder was $317 million for the first nine months of 2021, compared to income of $2 million for the same period of 2020, according to a press release.
PartnerRe president and CEO Jacques Bonneau commented, "Despite an active quarter for catastrophic activity, we delivered positive operating income during the third quarter of 2021, demonstrating the continued positive financial impacts of our portfolio optimization, especially on the current accident year attritional loss ratio."
"With a profitable underwriting result across all of our segments for the first nine months of 2021, and the strength of our capital and liquidity positions, we are well positioned for the renewal season," he said.
Looking forward to 2022, Bonneau finds the organization "poised to remain a valuable, responsive reinsurance partner" based on its strong capital base along with over $1 billion in third party capital assets under management.
Net premiums written were also up 12 percent for the quarter and 16 percent for the nine months, driven by growth in the P&C segment, for lines of business that experienced rate increases, and in the life and health segment for growth in the long-term protection business, according to a press release. &
Raquel Moreno is a staff writer with Risk & Insurance. She can be reached at
[email protected]
.