Predictive and Prescriptive Analytics Needed: How User Demands Are Driving Better RMIS Utilization
Each year, Redhand Advisors releases an expansive report on risk management information software, identifying the key trends that are driving the sector.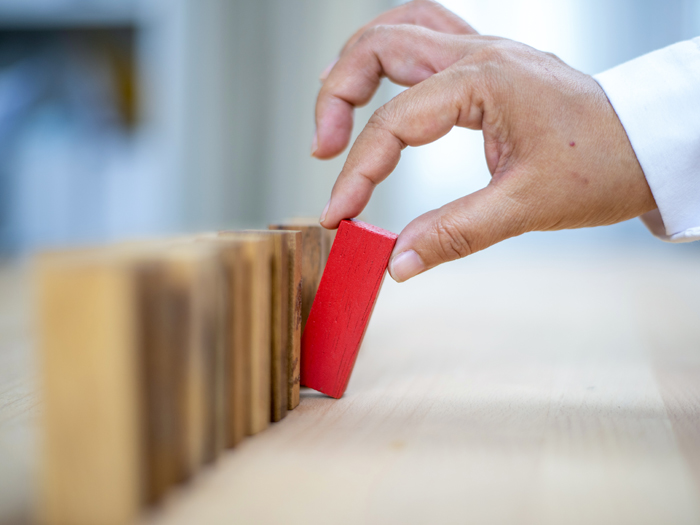 Released on May 1, Redhand Advisors' 2023 RMIS Report is a substantive overview of responses from 1,005 professionals, 84% of whom are located in North America. In terms of responsibilities, the largest group of respondents was in risk management (44%), followed by claims (15%), safety/loss engineering (9%), insurance (8%), executive management (5%), HR and technology (4% each).
Pat O'Neill, founder and president, Redhand Advisors, identified some key findings from the survey. First, there's growing demand for risk technology solutions, particularly among small to midsize organizations. Indeed, SMEs are adopting RMIS at a higher rate than ever before.
"We also are seeing a great deal of churn in the RMIS space," O'Neill said. Nearly one-third (30%) of respondents implemented their system within the past three years, which means they're either implementing RMIS for the first time or upgrading their vendor or system.
Additionally, O'Neill pointed out that organizations have become increasingly aware of the effectiveness of using technology to help manage their risks — and are willing to invest in it.
Overall, three in four respondents expect their annual expenditure on risk technology to increase 12% on average in 2023 — a 50% jump from the 8% increase reported last year. Nonetheless, effective utilization of risk technology is lagging.
"Finally, we're seeing increased demand for data analytics and broader risk management capabilities," O'Neill said.
As the industry has shown, there is a growing demand for analytics, artificial intelligence and machine learning in light of the fact that the majority of the users report not effectively using data and analytics. So what does this mean for the industry?
Data and Analytics
According to O'Neill, the growing demand for analytics in the insurance industry is driven by increased data availability and the needs for improved risk management, operational efficiency, cost reduction and regulatory compliance.
"Organizations that effectively leverage analytics can gain insights, make data-driven decisions and mitigate risks," he said. "That stated, however, only 46% of respondents indicated their systems are 'very' or 'extremely' effective with analytics. That's surprisingly low compared to responses about the effectiveness of other system capabilities."
This gap may be traced to a lack of data quality, governance and internal analytic expertise. And many organizations struggle to integrate data analytics into their business processes.
O'Neill pointed out that there's also a significant gap in client satisfaction with vendor analytics capabilities. The survey found analytics capabilities from RMIS vendors are generally viewed less favorably than other capabilities.
"Many risk managers feel frustrated by the limited capabilities and insights provided by their vendors, with some seeking new partners who can offer more advanced analytics solutions," O'Neill said.
To address these challenges, organizations need to invest in improving their data quality and governance, engaging skilled data analysts and integrating data analytics into their business processes.
Many companies are looking to adopt big data analytics, artificial intelligence and machine learning within the next three years, as shown by the chart below.
"The growing demand for analytics calls for transformative changes in how risk is managed, including business processes, talent acquisition, strategic decision-making, risk management and regulatory compliance," O'Neill said.
Looking Ahead
Some of the biggest concerns and issues facing the growth and expansion of the RMIS market as indicated in the survey suggest that organizations now rely on their RMIS more than ever; however, many feel they are underutilizing their RMIS; 43% indicate they rely too much on Excel.
"More than half the respondents reported their organization's use of risk technology is only moderately effective or worse; less than half indicated they utilize their RMIS well," O'Neill said. "The survey also found companies aren't using their RMIS to its full capacity, primarily due to cost, lack of resources and lack of training or knowledge of the system."
The following charts from the survey report detailed findings related to how respondents are using their RMIS:
As far as growth potential, integrated risk management is gaining popularity, and many organizations now use their RMIS and RiskTech solutions to manage non-traditional types of risks, including operational (61.4%), compliance (46%), strategic (32.4%) and third-party (30.9%) risks.
"This suggests organizations are adopting a more comprehensive approach to risk management, integrating various types of risk into a single system, across their operations, for better management and decision-making. In turn, vendors are responding and investing in these capabilities," O'Neill said.
And although Redhand Advisors did not specifically ask respondents about their goals for embracing the analytic capabilities of RMIS, O'Neill said, overall, the goals for organizations embracing analytic capabilities revolve around leveraging data to drive informed decision-making, improve operational efficiency and manage risks.
Some of these specific goals include:
Data-driven decision-making. Leveraging analytic capabilities allows organizations to make more informed decisions based on data and insights.
Improved operational efficiency. Analytics can help organizations identify inefficiencies, bottlenecks and areas for improvement within their operations.
Predictive and prescriptive analytics. Organizations are increasingly adopting predictive and prescriptive analytics to forecast future trends, anticipate demands and optimize resource allocation.
Fraud detection and risk management. Organizations are relying on analytics to detect fraudulent activities and manage risks effectively. 

&
Based in Minneapolis, Minnesota, Maura Keller is a writer, editor and published book author with more than 20 years of experience. She has written about business, design, marketing, health care, and a wealth of other topics for dozens of regional and national publications. She can be reached at
[email protected]
.