Risk & Insurance News + Notes: P&C Insurers See $5.6B Net Underwriting Loss by Q3 2021, NYSIF Announces Minority- and Women-Owned Business Participation Goal and More
The latest happenings in the news that could impact the insurance industry.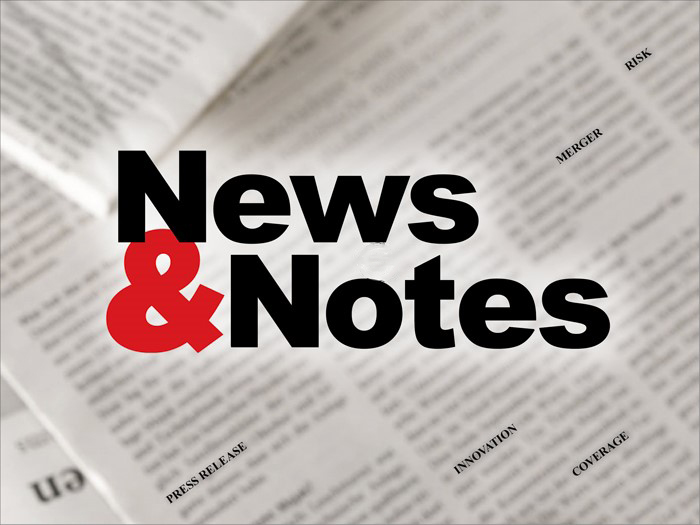 P&C Insurers See $5.6B Net Underwriting Loss by Q3 2021
Private U.S. P&C insurers saw a $5.6 billion net underwriting loss in the first nine months of 2021, as non-catastrophe losses returned to pre-pandemic levels, according to a report by Verisk and the American Property Casualty Insurance Association.
Despite the underwriting loss, the industry saw an increase in net income after taxes to $42.1 billion in the first nine months of 2021, from $35.2 billion a year earlier. The increase was fueled in part by premium growth and investment gains.
Insurers' overall profitability — as measured by annualized rate of return on average policyholders' surplus — rose to 6.0% by Q3 2021 from 5.5% a year earlier.
In the third quarter of 2021, insurers saw net income after taxes decline to $4.7 billion from $10.9 billion the year prior. The industry's operating income was $2.5 billion, down from $7.7 billion in third quarter 2020.
"Insurers are facing an extreme escalation in inflationary pressures that increasingly strained rate adequacy last year," said Robert Gordon, SVP, policy, research, and international, for APCIA, in analyzing the underwriting loss.
"While both net written and net earned premiums increased during the third quarter, incurred losses and loss adjustment expenses increased even more (by 17.8%)."
"Going into 2022, the insurance industry continues to face a wide range of challenges, from climate change to evolving cyber threats," said Neil Spector, president of underwriting solutions at Verisk.
"Those insurers with access to robust data from across the industry will be the best equipped for the constantly changing risk landscape," he added.
NYSIF Announces Minority- and Women-Owned Business Participation Goal
NYSIF, New York State's workers' compensation carrier, hosted its 12th Annual Minority- and Women-Owned Business Enterprises (MWBE) Investment Symposium where results of its annual MWBE participation goal were announced.
For state fiscal year 2020-21, NYSIF allocated nearly 44% of dollars paid to asset management firms and financial institutions to MWBE-certified firms.
In all, 54% ($1.9 billion) of the $3.6 billion in NYSIF's externally managed assets were under the management of MWBE firms, including 100% of NYSIF's equities portfolio, per a press release. These results exceeded the organization's established annual MWBE participation goal of 35% for state fiscal year 2020-2021.
"NYSIF's commitment to identifying opportunities for diverse MWBE firms is foundational to our strong support for New York businesses," said Gaurav Vasisht, executive director and CEO, NYSIF.
"As the state reemerges from the COVID-19 pandemic, NYSIF will redouble its efforts to utilize a variety of outreach programs in order to cultivate relationships with MWBE firms, boosting innovation and benefiting New York State employers."
Brown & Brown to Acquire Global Risk Partners Limited
Brown & Brown, Inc., Searchlight and Global Risk Partners Limited (GRP), entered into an agreement to acquire the assets of the GRP insurance operations. The transaction is expected to close in the second quarter of 2022, according to a press release.
Established in 2013 and headquartered in London, the GRP group includes retail broking, specialist MGA, network and Lloyd's businesses and reports annualized revenue of approximately $335 million.
Following the completion of the transaction, GRP will operate within the Brown & Brown retail segment and will continue to be led by Mike Bruce, global CEO of GRP.
"We believe that aligning companies with common values will lead to shared success. Mike Bruce and the team at GRP are like-minded individuals that have a disciplined focus on doing what is best for their customers, teammates and carrier partners," said J. Powell Brown, president and CEO of Brown & Brown.
"GRP's position as an industry leader in the U.K., their experience in international markets and insights into new revenue streams will allow us to further expand our international footprint and broaden the scope of our global capabilities," Brown added. &
Raquel Moreno is a staff writer with Risk & Insurance. She can be reached at
[email protected]
.