Mandatory COVID Vaccine for Workers Brings United Airlines to Court
Unvaccinated workers placed on furlough or laid off joined together in a class action against United Airlines after its mandatory vaccine mandate.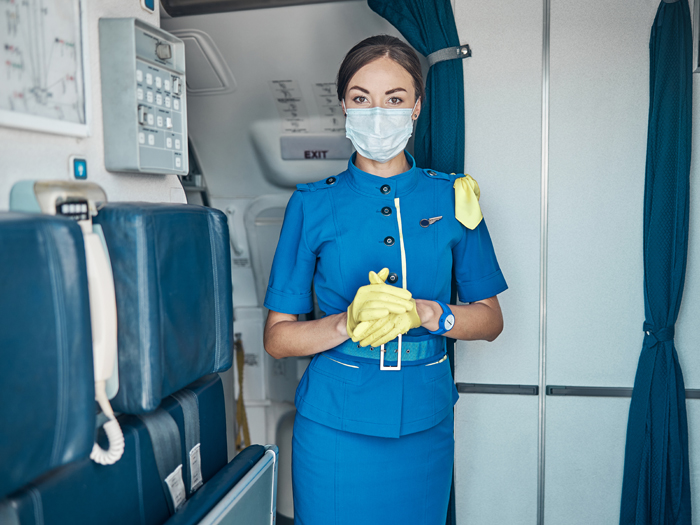 United Airlines, in an effort to protect its workers and customers from the ongoing coronavirus, put in place a mandatory vaccination policy for all staff, from pilots down to baggage claim workers. 
It reported that of its nearly 67,000 employees, more than 96% complied with the mandate and were vaccinated. 
In total, roughly 2,200 workers received exemptions on religious or medical grounds and were placed on unpaid leave. Two hundred employees were terminated for noncompliance. 
In March 2022, United Airlines did allow unvaccinated workers to return to their jobs, reporting a drop in COVID cases, hospitalizations and loosening of mask requirements. 
However, in January 2023, a class action lawsuit was filed against the airline by furloughed and fired employees, alleging wrongful termination. In their complaint, the employees demanded an additional $30 million from the company. 
The employees have made a case around United's alleged disregard for religious accommodations. They believe they were either fired or threatened with termination after the "airline refused to recognize their allegedly sincere religious objections to the company's order to receive a COVID-19 vaccine," according to reports. 
Those placed on furlough also noted the "constant fear of termination" weighed on them, which, they claim, the company "considered a reasonable accommodation." Further, they alleged that when they were able to return, they were greeted with a "toxic and hostile work environment," supposedly perpetuated by the mandates put in place. 
Objectively, vaccine mandates are lawful, subject only to religious exceptions required by Title VII of the Civil Rights Act of 1964 or medical exceptions required by the ADA. When it comes to employees who claim religious exemption, the American Bar Association reported, "Religious exemptions from vaccination mandates should be granted only for sincerely held religious beliefs and practices, not for suddenly held beliefs invented merely to avoid vaccination." 
Scorecard: The suit is still in its infancy, though it is not the first of its nature seen in the courts since the arrival of the pandemic. 
Takeaway: Reasonable religious accommodations from mandatory vaccines are valid. Yet, employers must be vigilant with their decisions, knowing that the death toll from COVID is nearing 7 million worldwide. & 
Autumn Demberger is the content strategist at Risk & Insurance®. She can be reached at
[email protected]
.