Legal Spotlight
A look at the latest decisions impacting the industry.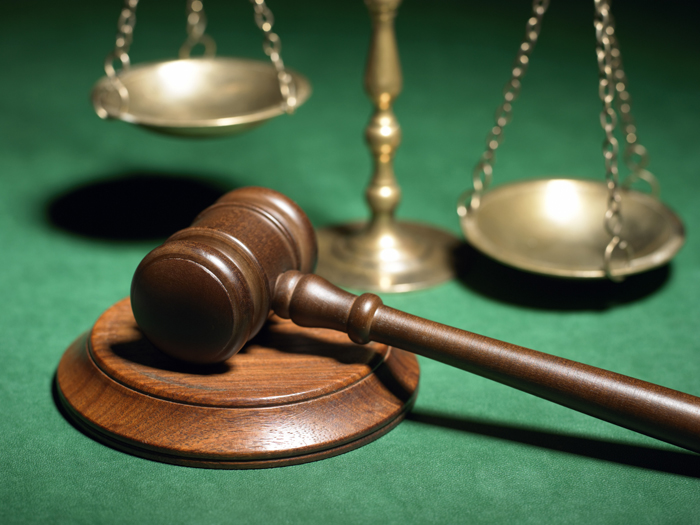 Legal Fees Must Be Returned
In the early 1990s, the O'Quinn law firm began representing women in a class-action lawsuit against breast-implant manufacturers.
As litigation continued, the firm began to allocate the general expenses associated with the lawsuits by deducting 1.5 percent of each woman's gross recovery, even though the contingent fee contracts did not provide for such a deduction and clients were not informed of the deduction.
In 1999, a group of former breast-implant clients filed suit against the firm, alleging they were improperly charged those expenses. A similar lawsuit was filed by other former clients in 2002, and it was later incorporated into the 1999 litigation.
National Union Fire Insurance Co., which had issued a primary Lawyer's Professional Liability policy, agreed to provide the firm with a defense, subject to a reservation of rights, and in 2001, the U.S. District Court for the Southern District of Texas, Houston Division, upheld the firm's right to a defense, but stayed the indemnity issue. The case was later closed.
The dispute entered arbitration, which ruled in 2007 that the law firm was liable for $41.5 million for breach of contract, attorneys' fees and interest, as well as forfeiture of $25 million of its $263.4 million fee for the underlying breast-implant litigation. The firm later settled the final award for $46.5 million in 2009.
The firm also settled with a group of insurers that had issued an excess professional liability policy in separate actions, except for Lexington Insurance Co., which was sued by O'Quinn seeking indemnification up to the limit of liability.
Lexington asked the court to dismiss the case, arguing that the policy excluded losses that consisted of fines; penalties; sanctions; reimbursement of legal fees, costs, or expenses; or "matters which may be deemed uninsurable under the law," which includes "the restoration of an ill-gotten gain," according to court documents.
The insurer also argued that O'Quinn's "improper billing practices" were not professional legal services, noting that the policy covers "only those acts which use the inherent skills typified by that professional, not all acts associated with the profession."
The court agreed that the billing practices do not require specialized legal knowledge and that the law firm had received a "profit or advantage to which [it] was not legally entitled." It dismissed the case.
Scorecard: The insurer did not need to pay up to the limits of its excess policy liability limits for the $46.5 million in damages and fees paid by the law firm.
Takeaway: Billing practices were not covered by the "professional legal services" policy issued by the insurer.
Millions Provided in D&O Coverage
Faced with six lawsuits seeking more than $1 billion in damages from the now-bankrupt MF Global Holdings, which is accused of improperly accessing customer money to cover trading losses, executives of the company sought defense coverage from D&O and E&O policies.
In April 2012, the U.S. Bankruptcy Court in the Southern District of New York set a "soft cap" of $30 million for insureds to use for defense. In May 2013, the insureds requested additional funds and eventually the court agreed to increase the cap to $43.8 million.
Later, the insureds asked the court to focus just on the D&O primary and excess policies, and eliminate the cap altogether. They argued the D&O proceeds should not be subject to bankruptcy court oversight or limitation.
And even though the judge found the amount of money spent so far for defense was "staggering, even before the first deposition has been taken," he agreed with that position.
In September, Judge Martin Glenn withheld only $2.5 million for self-retention and $13.06 million that is the amount of a possible claim against the D&O policies if it pays the indemnification of former CEO Jon Corzine, Bradley Abelow, former president, and ex-CFO Henri Steenkamp. That decision provides up to an additional $200 million in coverage.
Scorecard: Former executives of MF Global were given access to an additional $200 million for defense of stockholder lawsuits.
Takeaway: Insurance policies that provide exclusive coverage to directors and officers are not part of the estate for bankruptcy purposes.
Lawsuit Fires Blanks
Marion E. "Bud" Wells, the sole shareholder of SSO, a retail firearm and security safety store, and Rex McClanahan agreed in 2007 to be owners of BGS, which used to be known as Bud's Gun Shop in Paris, Ky.
All of its employees, including employee Matthew Denninghoff, were asked to execute noncompete agreements.
About that time, Wells began to liquidate his interest in SSO via a stock purchase agreement with Earley M. Johnson II. As part of the transaction, SSO assigned the federal and state trademark rights in the Bud's Gun Shop name to Wells, who licensed the rights back to SSO.
For a time, BGS and SSO shared a building, but in January 2009, BGS relocated to Lexington, Ky., opening its own retail store. SSO continued to supply product and fulfill orders for it, however, until April 2010.
At some point before January 2010, Denninghoff — who quit that month without notice and began working for SSO — "deliberately erased" his work email and other contents but "secretly kept" BGS's customer database, giving them to SSO, where his sister was a vice president, according to court documents.
SSO then opened a competing online firearms operation and sent mass promotional emails to BGS customers, according to court documents. BGS sued for misappropriation of trade secrets and breach of contract, among other charges.
SSO sought defense and indemnification under its commercial general liability policy with Liberty Corporate Capital Ltd. It claimed that BGS's accusation that it stole customer information that was used for emails fell under the "advertising idea" section of the policy.
It also argued that trademark infringement claims constitute "property damage."
Liberty Corporate Capital sought to dismiss the request for coverage, and the U.S. 6th Circuit Court of Appeals agreed.
Electronic data is not "tangible" property, and the use of customer database information did not involve advertising ideas, it ruled.
Scorecard: Liberty Corporate Capital did not have to indemnify or defend an insured accused of theft of trade secrets.
Takeaway: Because Kentucky law did not define "advertising idea," it must be interpreted "according to the usage of the average man."
The late Anne Freedman is former managing editor of Risk & Insurance. Comments or questions about this article can be addressed to
[email protected]