Legal Spotlight
A look at the latest court decisions impacting the insurance industry.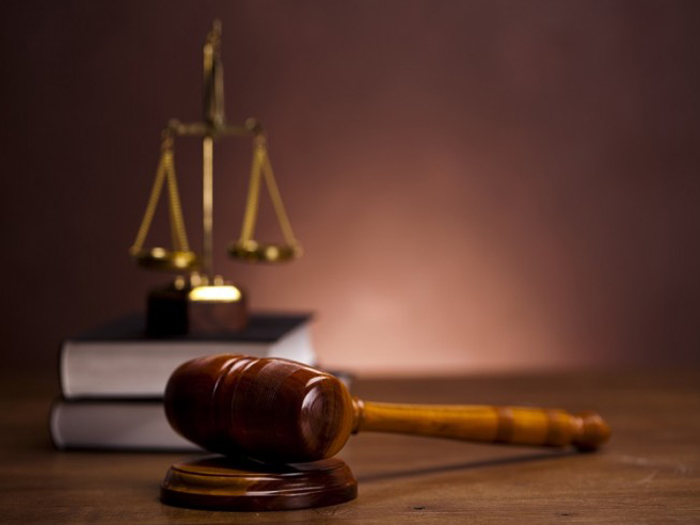 Batteries Included: Insurer Must Pay for Pollution Damages
Between 1982 and 2009, Exide Technologies Inc. rented property from The Wattles Co. to operate its battery manufacturing facility. After the tenants left, Wattles sued Exide for roofing and floor damages caused by sulfuric acid fumes and acid leaks released during the manufacturing process.
As of June 2016, Wattles was awarded $1.4 million in damages and more than $860,000 in attorneys' fees.
Exide turned to its insurer, Ace American Insurance Co., for coverage. Ace, however, claimed it had no duty to pay the claim. According to the insurer, Exide had proposed a pollution exclusion for the policy, but it was omitted from the final policy by mistake.
Both parties agreed the exclusion was intended, argued Ace. In addition, the damages done to Wattles' roof and floor fell under exclusions for general wear-and-tear — a by product of Exide's battery operations.
The Georgia federal court was unconvinced.
"The problem with Ace's reformation claim is that, at best, Ace has produced evidence that the parties to the Ace policy may have intended for it to include a pollution exclusion, but no evidence that they actually did so intend," the judge said.
"The fact that Exide's contamination of the premises — i.e., its pollution of the building — was an insured risk is dispositive."
He found Ace was not only liable for the entire loss exceeding a $2 million deductible up to Exide's $60 million policy limit, but Ace was also liable for losses stemming from Exide's defense of Wattles' underlying suit.
That amount, the judge determined, was still unclear, and he directed the parties to submit supplementary evidence concerning Exide's defense costs moving forward.
Scorecard: Ace American Insurance Co. can't rely on an alleged policy error to deny coverage of pollution damages.
Takeaway: The adage "It's the thought that counts" will not hold in court. A policy and its exclusions require explicit and detailed language.
Secondary Damages Not Excluded
Superstorm Sandy hit the Atlantic coast in 2012, bringing with it wind, storm surge and flood damage claims. In New York, property owner 7001 East 71st St. LLC returned after the storm to a single-story shopping center, where the owner found flooding and damages to the building's roof, ceiling and walls.
7001 East held a $3 million policy with Chubb Custom Insurance Co. and a $5 million policy with Continental Casualty Co. Repair estimates reached more than $14 million.
The property owner filed claims with both insurers for property damage and lost profits. The damages, 7001 East claimed, allowed for rainwater to enter the building through holes in the roof created by Sandy's severe winds. Chubb and Continental both denied coverage, pointing to flood exclusions in each policy.
In two separate hearings, 7001 East took the insurers to court.
The court looked at the damages done, finding flood and rainwater intrusion through the roof as the main two causes.
In Chubb's case: "These are separate and distinct losses caused by separate and distinct physical forces," said the court judge.
"Because a jury could find that rainwater and flooding caused damage to distinct parts of the shopping center, the policies' exclusions for flooding do not bar coverage for the parts of the shopping center damaged by rainwater."
The judge ruled that the water damages only extended from the holes in the roof, which were caused by wind. Therefore, Chubb was responsible for coverage, because its policy did not exclude wind damage.
Continental, however, had a wind exclusion in its policy and was not liable for the damages.
Scorecard: Chubb's policy contained a covered hazard — wind — which left the insurer responsible for flood damages. Continental's policy excluded both flood and wind, allowing the insurer to walk away.
Takeaway: Courts will take into account whether or not excluded damages are a direct result of a covered hazard. In such cases, the court looks to the primary cause of damages to determine coverage.
Insurer Not Responsible for Intentional Fraud
The owner of a hair salon in a Florida strip mall felt cheated. The tenant believed the mall owner, JG Gulf Coast Town Center, LLC, and the real estate manager, CBL & Associates Properties, fraudulently inflated the tenant's utility rates. Its energy bills went from $500 per month to almost $700.
A class action suit was brought against the owner and manager.
CBL and Gulf sought insurance coverage for the underlying action from its insurer, Catlin Specialty Insurance Co.
The insurer argued that, in its policy, it did not cover claims where a client intentionally and knowingly committed wrongful acts. Catlin had no legal obligation to pay any defense costs or damages incurred, according to the insurer.
CBL and Gulf argued they were entitled to insurance coverage because the underlying action involved alleged "negligent acts, errors or omissions in the rendering of professional services" — something explicitly covered by Catlin's policy. Each asked for declaratory judgment.
This policy clause came in to question. The court determined an action, error or omission must be negligent in conduct in order for the policy to apply, and because CBL and Gulf were not negligent in their actions but instead intentional, Catlin did not have to pay for the underlying suit.
"Because the only reasonable interpretation of the allegations in the underlying action sound in intentional conduct, and the policy does not cover such acts, Catlin's motion for judgment on the pleadings is granted and CBL defendants' motion for judgment on the pleadings is denied," said the court judge.
Scorecard: Catlin Specialty Insurance Co. does not have to cover the mall owner for a fraud suit.
Takeaway: Businesses must have a plan in place to minimize the risk of employees engaging in fraudulent activities. Insurers typically exclude coverage for such illegal actions.
Autumn Demberger is the content strategist at Risk & Insurance®. She can be reached at
[email protected]
.