Legal Spotlight
A look at the latest decisions impacting the industry.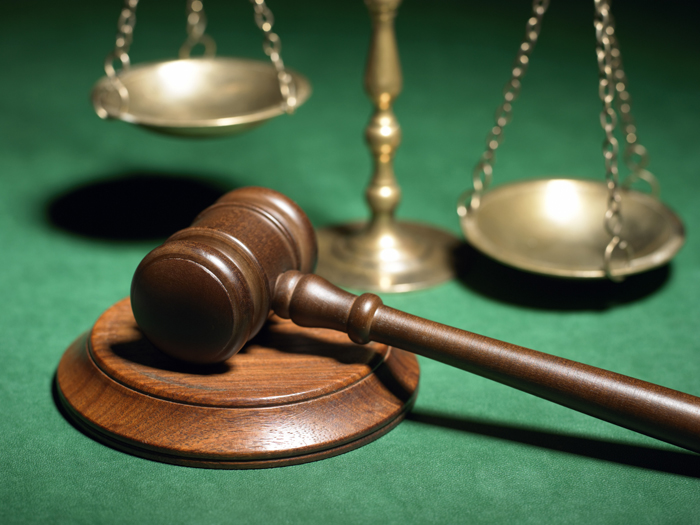 Court: Misrepresentation Voids Claim
An 18-year-old employee of Sky High Athletics in Nevada attempted to do a backflip when being trained as a trampoline instructor and broke his neck, leaving him a quadriplegic.
Sky High, which runs trampoline-lined fitness centers, filed a workers' compensation claim for the worker with Companion Property and Casualty Group, which agreed to provide benefits.
After an investigation, however, Companion discovered that, contrary to statements on the fitness center's application, employees routinely used the trampolines at the center. The application stated that employees were stationed at the front desk and dining area, and "they do not teach nor are they out on the trampolines," according to documents.
In November 2012, Companion sued Sky High, claiming it misrepresented information in its workers' compensation application, according to documents. Sky High countered that Companion knew employees used the trampolines because they had already paid benefits for such injuries. It filed counterclaims against the insurer for delaying payments to the employee.
After a trial in U.S. District Court for the District of Nevada, a jury decided on Sept. 21 that Sky High made a "negligent misrepresentation" to the insurance company, but ruled that Companion was also negligent in the case.
It ordered Sky High to pay $8 million in damages to Companion for making false statements, but decreased the amount by 40 percent, due to Companion's own negligence in the case.
That reduced the award to $4.8 million, which was further reduced to $3.49 million because of some setoffs in the case, according to published reports.
The brokers involved in the case were also sued by Companion, but reached a settlement prior to trial.
Scorecard: The fitness center must pay $3.49 million for misrepresentations in its workers' compensation insurance application.
Takeaway: False statements on insurance applications will void coverage.
Insurers Unable to Recoup $132.5 Million
On Sept. 12, 2008, Robert Sanchez, engineer of a passenger train owned by Metrolink and operated by Connex, ran through a red signal in the Chatsworth area of Los Angeles because he was distracted by text messages on his cell phone, according to a federal investigation.
The train collided with a Union Pacific freight train, injuring more than 100 people and killing 24, including Sanchez.
Lloyd's of London and other insurers paid out $132.5 million from excess railroad claims made policies issued to Metrolink and Connex, and other layers of excess insurance totaling $146 million, over a $4 million self-insured retention.
Subsequently, the insurers filed suit seeking reimbursement from Connex, and its parent company, Veolia Transportation Inc., claiming the policies excluded coverage for bodily injury "which the insured intended or expected or reasonably could have expected."
The insurance companies argued that the railroad had knowledge of "multiple violations" of its no-cell-phone-usage policy by train employees and that such a disaster "reasonably could have been expected," according to court documents.
In dismissing the case on Sept. 18, Los Angeles Superior Court Judge Elihu Berle said that argument was not sufficient under New York law, under which the case was tried.
The insurers' argument "fundamentally fails to meet the more stringent New York standard, which requires that a reasonable person in [the railroads'] position would know that the injuries and damage resulting from the Chatsworth accident would flow immediately and directly from [the railroads'] intentional acts."
He noted that neither Sanchez nor any other Connex engineer ever previously caused injury or damage because of a violation of the cell phone policy, and that Connex was not aware of the cell phone violation until the National Transportation Safety Bureau investigation.
At the same time, Berle dismissed a suit by the railroads against the insurance companies, arguing breach of contract, bad faith and fraud because the litigation was filed after a "policy release and agreement," which "released all of the claims [insurers] had against [the railroads] at the time."
The court ruled the claims in the lawsuit filed by the insurers fell within the scope of the agreement.
Scorecard: The insurers will not be reimbursed for $132.5 million in claims following the train crash.
Takeaway: An intentional act, even if it ultimately causes damage, is considered accidental under New York law unless the damage flows "directly and immediately from the act."
Insurers Need Not Defend in Spyware Case
On July 30, 2010, Crystal and Brian Byrd leased a laptop computer from Aspen Way, a rent-to-own franchisee of Aaron's Inc. On Dec. 22, 2010, an Aspen Way store manager came to repossess the computer, under the mistaken impression that the couple's account was delinquent.
The store manager showed Brian Byrd a picture taken with the computer's webcam that showed Byrd using the computer, and the Byrds later discovered that Aspen Way had installed spyware known as "Detective Mode" on the computer.
Detective Mode gave Aspen Way access to private emails, keystroke logs for user names and passwords, financial information and personal photos, according to court documents.
The Byrds filed a class-action lawsuit alleging a violation of the U.S. Electronic Communications Privacy Act (and some other claims that were later dismissed) against Aaron's and Aspen Way (collectively called Aspen Way) in May 2011.
They said their computer was accessed nearly 350 times and that the information was "transmitted via unencrypted email and forwarded to unknown persons and locations."
Aspen Way sought defense and indemnification from Hartford Fire Insurance Co. and three Liberty Mutual Insurance Corp. subsidiaries, which had issued primary and umbrella policies. All agreed to defend under a reservation of rights.
The insurers sought a court judgment that they need not defend Aspen Way, and on Sept. 25, the U.S. District Court for the District of Montana, Billings Division, ruled in their favor.
The court ruled that coverage was triggered in all of the policies by the allegations of "personal and advertising injury," which was defined as injury arising out of publication "of material that violates a person's right of privacy."
However, because a Recording and Distribution Exclusion precluded coverage for any "violation of a federal statute that prohibits the transmitting or distribution of material or information," the court ruled defense and indemnity was not covered.
The court also ruled the insurance companies did not owe a duty to defend Aspen Way in a Washington State lawsuit, which was settled in February 2015, when Aspen Way entered into a consent decree that required it to pay $150,000 to the state and agree not to install any such software, while not admitting any violations of the state's Consumer Protection Act and Computer Spyware Act.
Scorecard: The insurers need not pay to defend or indemnify Aspen Way. The Liberty Mutual subsidiaries may be due reimbursement of funds they paid for defense already, depending on further court proceedings.
Takeaway: Although Aspen Way argued the exclusion was ambiguous due to the phrase "arising directly or indirectly out of any action or omission," court rulings determined that a policy term is not automatically invalidated because it is found to be ambiguous.
The late Anne Freedman is former managing editor of Risk & Insurance. Comments or questions about this article can be addressed to
[email protected]