Legal Spotlight
A look at the latest decisions impacting the industry.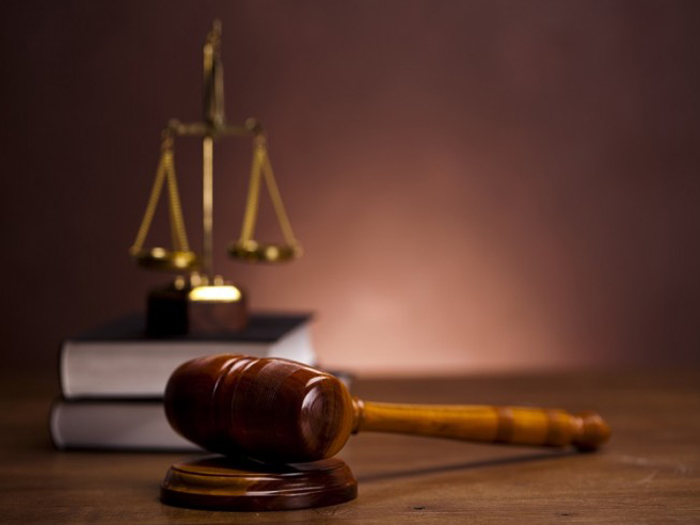 Junk Fax Damages are Insurable
The Illinois Supreme Court struck down a state appellate court ruling and held that damages under the Telephone Consumer Protection Act (TCPA) are remedial in nature and thus, are covered by insurance.
Standard Mutual Insurance Co. issued a commercial general liability and a primary businessowners' liability insurance policy to Ted Lay Real Estate Agency, which was sued by Locklear Electric Inc., after fax messages advertising the sale of a car wash were sent to about 5,000 fax numbers in 2006.
Locklear and a class of 3,478 people sought the TCPA-prescribed damages of $500 per violation, but lower courts ruled that such damages were excluded from coverage because punitive damages "are not insurable as a matter of Illinois law and public policy," according to court documents.
When the case was at the district court level, Locklear settled with Lay for $1.7 million plus costs, but agreed to "seek satisfaction of the judgment only from Lay's insurance policies."
The state's high court ruled that TCPA damages were not punitive, but instead were
"remedial and not penal," thus allowing them to be insurable.
"Although the monetary impact of a single unsolicited fax is minor, it is nevertheless a cost borne by the recipient and recognized by Congress as a compensable harm," according to the May 23 opinion.
The court remanded the case back to the appellate court for further arguments.
Scorecard: Standard Mutual Insurance Co. may need to cover the cost of a $1.7 million settlement from the TCPA class-action lawsuit.
Takeaway: The ruling that TCPA penalties are not punitive means insurers may be on the hook in other cases where statutory fines or penalties are imposed, affecting policies such as directors and officers, or errors and omissions.
Cigna Settles Disability Income Allegations in Five States
Cigna Corp. will pay up to $77 million to settle allegations raised by five state insurance departments about its disability income claims-handling practices.
"The state examinations showed that these three Cigna companies were lax and not using available information to appropriately process disability income insurance claims," said Pennsylvania Insurance Commissioner Michael Consedine, in announcing the settlement.
The companies were the Life Insurance Co. of North America, Connecticut General Life Insurance Co., and Cigna Health and Life Insurance Co. (formerly known as Alta Health and Life).
"The companies are now re-evaluating certain claims and have so far set aside $48 million in reserves in the event additional benefits need to be paid, as well as an additional $29 million in additional amounts for presently open claims," Consedine said.
The companies also agreed to pay fines and administrative fees of nearly $1.7 million.
The agreement, which applies to Pennsylvania, California, Connecticut, Maine and Massachusetts, also requires the Cigna companies to improve their claims-handling processes and establish a remediation program for "certain previously denied or adversely terminated claims," according to the Pennsylvania Insurance Department.
The issues arose in September 2009 when the Maine Superintendent of Insurance and the Massachusetts Commissioner of Insurance initiated market conduct examinations to determine whether claims practices complied with the claims settlement practices model act of the National Association of Insurance Commissioners.
Their regulatory concerns were then passed along to regulators in Connecticut, Pennsylvania and California.
Scorecard: Three Cigna Corp. companies will pay up to $77 million to settle regulatory concerns about their disability-insurance claims-handling practices, as well as fines and fees of nearly $1.7 million.
Takeaway: The regulatory cooperation among states may increase the pressure on insurers to make sure disability claims comply with contractual promises.
Insurer Loses Coinsurance Case
The U.S. 8th Circuit Court of Appeals reversed a district court and ruled Axis Surplus Insurance Co. was wrong in using a replacement cost valuation when determining a coinsurance provision.
The ruling means that Axis must pay Buddy Bean Lumber Co., an additional $575,000, in addition to the $100,000 interim payment it made previously. At issue was whether the coinsurance provision would be based on the actual cash value of the claim or the replacement cost value.
Buddy Bean had filed a $725,000 claim to recover the actual cash value of stolen electrical wire from its saw and planing mills in August 2010, according to the May 23 appeals court decision.
Axis initially made a $100,000 payment on the claim, but later declined to pay the entire amount because it determined the claim was subject to a large coinsurance penalty. Coinsurance divides risk between the insured and the insurer based on the amount of insurance purchased, relative to the value of the covered property, according to the court.
Buddy Bean's policy had a coinsurance provision that provided its mills were insured on a 90 percent coinsurance basis. Axis argued the replacement cost of the mills was $21 million, but agreed with the insured that the actual cash value of the mills was $4.1 million.
Since Buddy Bean filed a claim based on actual cash value, it argued that it met its policy limit of $3.8 million. Axis argued that, based on replacement cash value, it did not and thus, penalized the insured's claim in proportion to the shortfall.
The court agreed with the policyholder, ruling that "Buddy Bean's choice to purchase a type of expanded coverage was not intended to vitiate its basic coverage."
Scorecard: Axis Surplus Insurance Co. must pay the entire $725,000 claim, less two undisputed $25,000 deductibles.
Takeaway: The decision offers more financial protection for insureds who file actual cash value claims.
'Loser Pays' Judgment Stands
The Texas Supreme Court denied a request by New Hampshire Insurance Co. (NHIC) to reconsider a lower court ruling that required it to pay about $140,000 in court costs to Magellan Reinsurance Co. Ltd. The court costs were awarded to Magellan by a court in Turks and Caicos Islands after a dispute between the two insurers that began in 2006.
Under a reinsurance agreement between the two insurers, NHIC would receive premiums from policyholders and give them to Magellan, which would pay NHIC for losses under the policies, but maintain sufficient funds in a trust account to cover anticipated losses, according to court documents.
When Magellan did not replenish the account after withdrawals by NHIC, NHIC filed a petition in Turks and Caicos courts to "wind up" the business because it was "unable to pay its debts," according to court documents.
A trial court ruled NHIC had standing as a creditor to bring the suit and concluded that Magellan owed "a significant sum it could not pay." An intermediate appellate court disagreed, and that appeals court ruling was affirmed by the island's highest court.
Both appellate courts assessed court costs to NHIC, which Magellan sought to collect by filing a "notice of foreign judgment" against NHIC in Texas.
NHIC argued in Texas courts that the assessed costs were not a judgment based "on the merits of the case," as required by state law, but a trial judge disagreed in 2011.
In January, an appeals court also held that Magellan could enforce the judgment, and the Texas high court denied NHIC's motion for a rehearing in May.
Scorecard: Magellan Reinsurance Co. Ltd. can enforce a $140,000 judgment in Texas for court costs ordered by a Turks and Caicos Islands court.
Takeaway: The decision clarifies Texas law regarding international commerce.
The late Anne Freedman is former managing editor of Risk & Insurance. Comments or questions about this article can be addressed to
[email protected]
.