Legal Roundup: TikTok Sued for Child's Death, Surfside Condo Collapse Reaches Settlement and More
Nearly one year after the Champlain Towers South Condominium collapse in Surfside, Fla., a one billion dollar settlement has been made.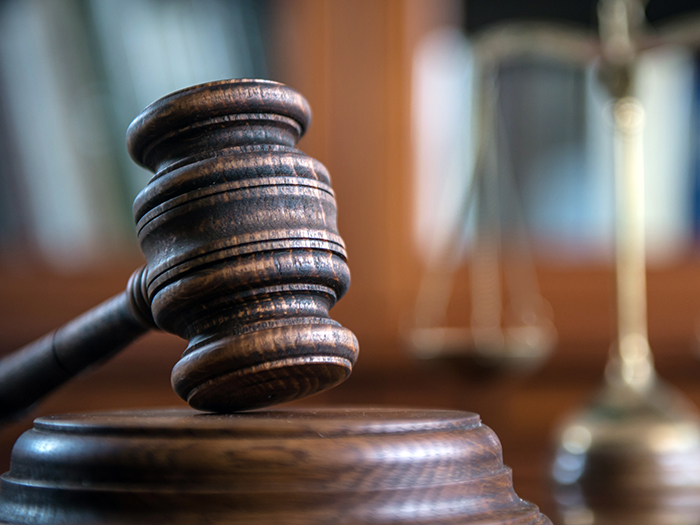 TikTok Accused of Child's Death
The case: Taiwainna Anderson, who claims her 10-year-old daughter Nylah died doing the viral "blackout challenge" has brought suit against the social media platform TikTok for wrongful death. The trend, which was popularized on platform, encourages people to hold their breath until they pass out.  According to court documents, Anderson is accusing TikTok of product liability and negligence. She blames "the platform's algorithms for exposing a young child to a dangerous challenge," according to NBC News.
Scorecard: The case has just been filed and has not reached a resolution.
Takeaway: TikTok claims that the blackout challenge predates its platform, according to NBC News. Earlier in 2021, a 12-year-old also reportedly died from the blackout challenge, and several other children fell victim to the viral challenge, according to court documents.
"In recent years, social media has become a growing source of panic for parents concerned about the rise of so-called challenges that can be dangerous for users," reported NBC News. The plaintiff seeks "sums in excess of the jurisdictional threshold in compensatory damages, punitive damages, delay damages, interest and allowable costs of suit," and demands a jury trial, according to the filing.
California Oil Spill Case Settled for $230M
The case: Following one of the worst California coastal oil spills in 2015, fishermen and property owners brought a class action suit against Houston-based Plains All American Pipeline in Santa Barbara Superior Court, according to the Associated Press.
In 2018, a jury found Plains guilty of knowingly making a false or misleading report, along with six additional misdemeanor charges. Over seven years, the case went through motions to dismiss, summary judgment, decertification, and pandemic delays. A jury trial was scheduled for June 2022.
Scorecard: Plains All American has reached a $230 million settlement, with $184 million going to fishermen and fish processors, and $46 million to coastal property owners.
Takeaway: In the agreement, Plains did not admit liability, and the settlement "still must undergo a public comment period and needs federal court approval," according to the AP.
At the time of the California spill, Plains was operating the pipeline from a control room in Texas and had turned off alarms that would have signaled a leak. "Federal inspectors found that Plains had made several preventable errors, failed to quickly detect the pipeline rupture and responded too slowly as oil flowed toward the ocean," reported the AP.
Nearly $1B Settlement in Surfside Condo Collapse
The case: Families and victims of the collapsed Champlain Towers South Condominium in Surfside, Florida sued "insurance companies, developers of an adjacent building and other defendants" in a wide-reaching civil case in Miami-Dade county Circuit court, according to The New York Times. The building collapse occurred on June 24, 2021 and killed 98 people. Initially, plaintiffs "agreed on a tentative settlement of more than $55 million with three defendants in a wrongful-death lawsuit," in March 2022, according to CNN.
Scorecard: Families of the deceased victims have now reached a $997 million settlement to compensate them for the loss of life, according to the Times.
Takeaway: The settlement, reached at a court hearing, surprised the presiding judge. Michael A. Hanzman was quoted in the Times saying, "I'm shocked by this result — I think it's fantastic." Judge Hanzman had previously approved an $83 million settlement for property loss but compensation for families of the deceased had not yet been announced. "How the money will be divided among the relatives of the 98 victims will be determined in the coming weeks," reported the Times.
SCOTUS Upholds Amazon Win
The case: In 2011, software company PersonalWeb Technologies sued Amazon for patent infringement in the Eastern District of Texas, according to court documents. In 2014, PersonalWeb voluntarily dismissed its claims.
However, Amazon reserved its right to challenge the claim in future proceedings. In 2018, PersonalWeb sued several Amazon customers for infringement. The tech giant intervened and won that round. After a series of appeals, the case landed in front of the U.S. Supreme Court.
Scorecard: SCOTUS has declined to hear the case and has "upheld a win for Amazon.com Inc and Amazon-hosted websites," according to Reuters.
Takeaway: During the case's voyage through the court system, "a federal appeals court found in 2020 that PersonalWeb Technologies could not bring follow-on lawsuits against several Amazon Web Services (AWS) customers, citing a patent doctrine that dates back to 1907," reported Reuters, referring to Kessler v. Eldred, a case that the court hadn't cited in almost 70 years.
That precedent "blocks a patent owner who unsuccessfully sues a manufacturer from suing a customer for infringement over the same product," reported Reuters. Defendants in the case included AWS customers Patreon, BuzzFeed, and Vox Media. &
Jared Shelly is a journalist based in Philadelphia. He can be reached at
[email protected]