Legal Roundup: Startup CEO Pleads Guilty to Financial Fraud, Airline Accused of Violating Rest Rules and More
Virgin Airlines has been accused of violating the state of California's rest laws, which prevent flight attendants from being overworked.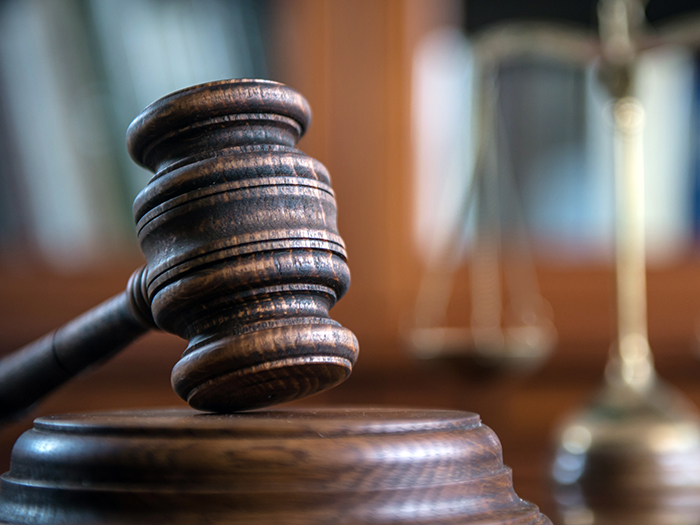 Former Antifraud Startup Head Pleads Guilty to Fraud
The case: The U.S. Attorney for the Southern District of New York indicted Adam Rogas, CEO of cyber fraud prevention company NS8, charging him with securities fraud.
Rogas was arrested in Las Vegas "after prosecutors alleged he doctored NS8's bank statements to inflate revenues by tens of millions of dollars," according to Reuters, which reported that Rogas was accused of "lying about the company's finances to solicit $123 million in investments."
Scorecard: Rogas has accepted a guilty plea in Manhattan Federal Court, and agreed to forfeit $17.5 million he got from the scheme.
Takeaway: "U.S. Attorney Damian Williams said Rogas had been held accountable for being 'the proverbial fox guarding the henhouse' by defrauding investors 'while claiming to be in the fraud prevention business,'" reported Reuters. Meanwhile, the SEC has filed a parallel civil suit against Rogas. After the criminal case was announced, NS8 fired 200 employees and filed for bankruptcy.
Federal Appeals Court Rejects Exxon Mobil
The case: Attorneys General in New York and Massachusetts sued Exxon Mobil in 2015 and 2016, claiming that the company "committed consumer or securities fraud by misrepresenting its knowledge of climate change," according to court filings.
A complex series of suits, countersuits and appeals ensued, eventually reaching the federal level.
Scorecard: The 2nd U.S. Circuit Court of Appeals in Manhattan has rejected Exxon Mobil's request to dismiss complaints brought by New York and Massachusetts.
Takeaway: The federal court explained that "Exxon could not sue Massachusetts' Attorney General Maura Healey in federal court because it was pursuing the same case in Massachusetts state courts. It also said Exxon's federal case against New York Attorney General Letitia James was moot after she decided not to appeal a state judge's December 2019 dismissal of her lawsuit against the company following a non-jury trial," according to Reuters.
Exxon Mobil faces "many lawsuits claiming it tried to boost public sentiment, profit and its stock price by downplaying how its fossil fuel products affected climate change and how climate regulation affected its business," reported Reuters.
Airlines Seek to Nix Rest Rules in California
The case: A class of flight attendants sued Virgin America (now owned by Alaska Airlines), claiming that "that Virgin violated California law by assigning them to work continuous duty periods authorized by federal law, while failing to provide them with duty-free meal and rest breaks as required by the California Labor Code," according to court documents, which noted that "California law generally requires employees to receive a meal or rest break every three-and-a-half to five hours."
Virgin argued that federal ADA guidelines pre-empted California laws. The case, initially argued in California District Court, eventually reached the 9th District Court of Appeals, which held that airlines do need to comply with state rest break regulations, according to the Associated Press.
Scorecard: The airline industry has escalated the case to the U.S. Supreme Court.
Takeaway: To comply with California law, airlines would need to hire additional pilots and flight attendants.
"Airline officials are terrified by the prospect of facing a patchwork of state rules that they say would add complexity and cost to their operations," according to the AP.
An airlines-backed consulting firm estimates that compliance "would cost the industry between $3.5 billion and $8.5 billion a year," reported the AP, and a more likely scenario would involve closing California employee bases and adding uncertainty to staffing in busy airports including Los Angeles and San Francisco.
Meatless Burger Wars: Impossible Foods Targets Rival Startup
The case: Impossible Foods filed a patent infringement lawsuit against rival Motif Foodworks in the U.S. District Court for the District of Delaware, alleging that the startup copied "its technology for imitating the taste of real meat," according to Reuters.
Both products use heme, a protein molecule, in their plant-based beef. "Impossible Foods asked for an undisclosed amount of money damages and a court order blocking Motif's sales of the allegedly infringing burger," Reuters wrote.
Scorecard: The case has recently been filed and has not reached a resolution.
Takeaway: Motif, based in Boston, recently announced that it raised $226 million in a second funding round. Reuters reports that "A Motif spokesperson called the lawsuit 'nothing more than a baseless attempt by Impossible Foods to stifle competition' and said it would fight the claims." &
Jared Shelly is a journalist based in Philadelphia. He can be reached at
[email protected]
.