Legal Roundup: Snapchat Car Crash Lawsuit Filed, LA Fitness Sues Insurers Over COVID Losses and More
The latest court filings and cases that will have an impact on the risk management and insurance industry.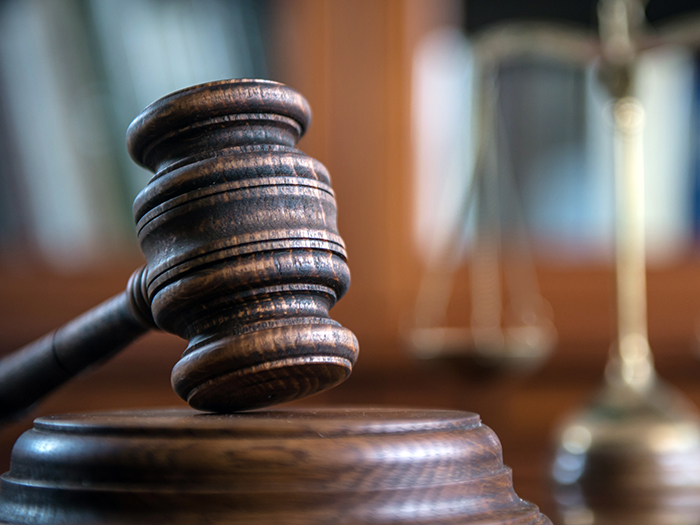 Snapchat Sued Over Speedometer Filter's Role in Teen Car Crash
The Case: Snapchat's parent company Snap has been sued over one of its filters.
Essentially, the filter shows how fast a person is running or driving. In 2017, three teenagers were killed in a car crash while using the app, reportedly hitting top speeds of 120 mph.
The Verge reports: "Two of the victims' parents sued Snap for wrongful death, saying its combination of an opaque achievement system and speed filter enticed users to drive at unsafe speeds. The parents claimed many teenagers believed — and that Snap knew they believed — they'd get a secret achievement for hitting speeds of 100 miles per hour."
Snap argued that it did not have such an achievement and is protected by Section 230 of the Communications Decency Act because it is regarded as user-generated content.
Scorecard: The Ninth Circuit Appeals Court ruled recently that the case can proceed. It had previously been dismissed in 2020.
Takeaway: Section 230 protects tech companies from the bearing responsibility for the content users post on their platforms.
With backlash against Big Tech from both political parties, Section 230 has been the subject of much debate recently. The Verge breaks it down succinctly: "Critics argue that its broad protections let powerful companies ignore real harm to users. On the other hand, some lawmakers incorrectly claim that it only protects 'neutral platforms' — a term that's irrelevant to the law."
Borgata Drops Case Against Rival Atlantic City Casino
The Case: The Borgata Hotel, Casino & Spa in Atlantic City sued the operators of Ocean Casino Resort for allegedly stealing secrets and poaching executives. Ocean emerged from the aftermath of the spectacular failure of the $2.4 billion Revel Casino, which sold in 2018 for $200 million.
The Associated Press reports that Borgata "accused its rival Ocean of poaching a half-dozen of its top marketing executives in an attempt to 'cripple' it by using secret details about its best and most profitable customers."
They also said one former Borgata executive took a cellphone with critical information stored on it.
Scorecard: Borgata dropped its lawsuit in early May. MGM Resorts, which owns Borgata, said in a statement that "Ocean has agreed to honor Borgata's restrictive covenants, including its non-compete, non-solicitation and confidentiality provisions that are designed to protect Borgata's trade secrets."
Takeaway: Competition is fierce in many industries. From tech to gaming, companies are in a war for talent and frequently hire from competitors. When, exactly, it becomes poaching and secret sharing is a fine line.
Bagel Bites Sued For Not Having Real Cheese; Kraft Heinz Denies Allegation
The Case: People in Wisconsin know their cheese, and resident Kaitlyn Huber believes that Bagel Bites are not made with real cheese.
She sued Kraft Heinz on April 29 for false labeling.
The New York Post reports that the company vehemently denied the charges, saying in a statement that the snacks are "made with delicious, high-quality ingredients that our fans know and love… We proudly stand by the food we make, and are focused on bringing great products to market. The lawsuit lacks any merit, and we will strongly defend our brand."
Scorecard: The case has recently been filed and has not come to a resolution.
Takeaway: These types of lawsuits are more common than you might think. For example, Canada Dry was sued over use of the phrase "made from real ginger" — and even removed the messaging from its labels.
LA Fitness Sues 11 Insurers for $500 Million Over Pandemic Losses
The Case: Popular gym chain LA Fitness has sued Zurich American Insurance Co., Travelers Property Casualty Co. of America, AIG Specialty Insurance Co. and eight other insurance companies over losses sustained during the COVID-19 pandemic.
Scorecard: The case has recently been filed and has not come to a resolution.
Takeaway: Like other COVID business loss cases, this centers on the term "physical damage" because business interruption coverage is typically attached to property policies.
LA Fitness argues that its property was, indeed, damaged due to virus contamination.
Law360 reported its argument: "The fact that more than 1,200 staff members tested positive for the virus is direct proof that the virus physically damaged and was 'deposited' on the surface of exercise equipment transiting through the air and ventilation system."
The gym is facing an uphill battle as similar cases have not been successful. &
Jared Shelly is a journalist based in Philadelphia. He can be reached at
[email protected]