Legal Roundup: Drug Companies Near Opioid Case Settlement, TikTok Ban Suspended and More
The latest court filings and cases, from drug companies nearing a landmark opioid case settlement to the successful halting of a TikTok ban.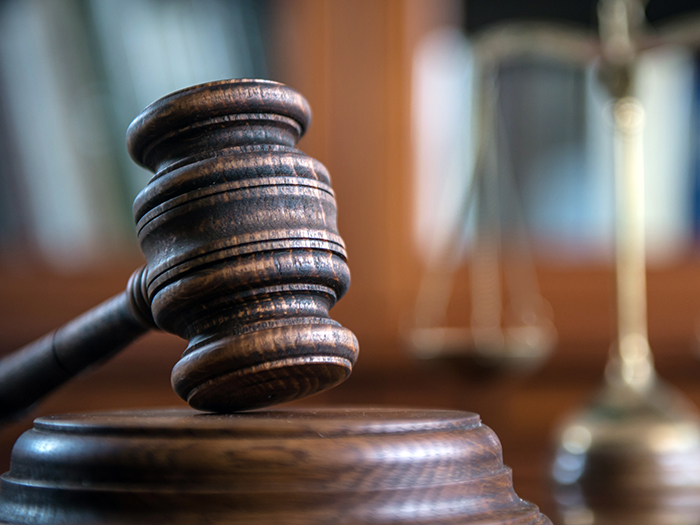 Influencers Successfully Stop TikTok Ban
The case: Three TikTok influencers sued to reverse a Trump administration order that would have effectively banned the popular app in the United States.
Creators Doug Marland, Cosette Rinab and Alec Chamber each have more than 1 million followers on the growing social media platform and use it to generate income. They argued that banning TikTok would destroy their businesses.
The Washington Post reports: "TikTok was set to be effectively banned in the United States on Nov. 12 after President Trump issued an executive order in August stating it was a national security threat due to its parent company's ties to China. The Commerce Department laid out the specifics of that ban in September, setting initial measures that would have removed TikTok from U.S. app stores, and more serious measures that would have prevented Internet businesses in the country from working with TikTok."
Scoreboard: The creators prevailed and TikTok will remain available for downloads. Federal Court Judge Wendy Beetlestone of the Eastern District of Pennsylvania granted a temporary injunction to stop the planned ban. In her decision, she said the creators would lose their ability to earn revenue and engage with their millions of fans.
TikTok is still expected to sell its U.S. business to satisfy worries about China stealing data from the social platform's 500 million users.
Oracle and Walmart are leading contenders, and plan to form a new entity called TikTok Global sold from its parent company ByteDance. That would bring data for the TikTok's 80 million American users to American servers — and away from potential Chinese hackers or government officials.
Takeaway: Increased consumer awareness of data privacy issues is putting pressure on technology companies — especially social media platforms — to protect data and keep it from falling into the hands of bad actors. Strained international tensions add another layer of complexity. Tech companies can best protect themselves through transparency.
Canada Dry Sued Over "Real Ginger" Claims
The case: For years, Canada Dry touted that its Ginger Ale was "made from real ginger." A Vancouver man named Victor Cardoso took issue with the claim after drinking the soda to help relieve his stomach pain.
In January 2019, he filed a class-action lawsuit for deceptive labeling and false advertising, claiming the soda company misled the public about the actual amount of ginger present in the beverage and any associated health benefits. His attorneys found that each drink contain only trace amounts — less than 0.05 milliliters — of processed ginger root concentrate.
Scorecard: Yahoo reports that the case settled for $218,000 in February.
"In a decision issued just last week, a judge from the Supreme Court of British Columbia ruled that both Cardoso and another plaintiff from Alberta will each receive $1,500. The attorneys, who spent over $220,000 researching and litigating the case, will be given $100,000 in fees and disbursements. The rest of the money will go to the nonprofit Law Foundation of British Columbia," they wrote.
Takeaway: Ginger Ale has removed the phrase "made from real ginger" from it's label. Food and beverage manufacturers should ensure that any ingredient or health claims satisfy regulatory guidelines, and that there is sufficient evidence to support them. A savvy consumer base will take issue with claims that are misleading, even if not outright false.
Drug Companies Near $26 Billion Settlement Over Opioids
The case: A group of approximately 3,000 U.S. counties and cities sued Johnson & Johnson, McKesson, Cardinal Health and AmerisourceBergen for their roles in the deadly opioid epidemic.
Scorecard: The drug companies and the plaintiffs have reached a tentative $26 billion settlement.
The Washington Post reports that the settlement "will funnel money to communities devastated by an addiction crisis that claims more than 70,000 lives in America every year. That death toll continues to rise even as it is overshadowed by the coronavirus pandemic."
The companies also agreed to create a $2 billion legal fund "a move designed to ward off accusations that the lawyers would be siphoning away money that communities desperately need," the newspaper reported.
Takeaway: The case comes on the heels of Oxycontin maker Purdue Pharma agreeing to an $8 billion settlement in a similar case. Although both settlements are large, they are not history making.
The Washington Post reports: "Though the $26 billion deal is a blockbuster at first glance, it does not approach the 1998 settlement between states and major tobacco companies, which totaled more than $206 billion over 25 years. The tobacco companies operated with much bigger profit margins at the time than drug companies do now." &
Jared Shelly is a journalist based in Philadelphia. He can be reached at
[email protected]