Legal Roundup: San Francisco Restaurant Secures COVID Coverage Win, Cambridge Analytica Lawsuit Update and More
A group of Apple Watch users have sued the company, claiming racial bias and discrimination when it comes to its blood oxygen feature.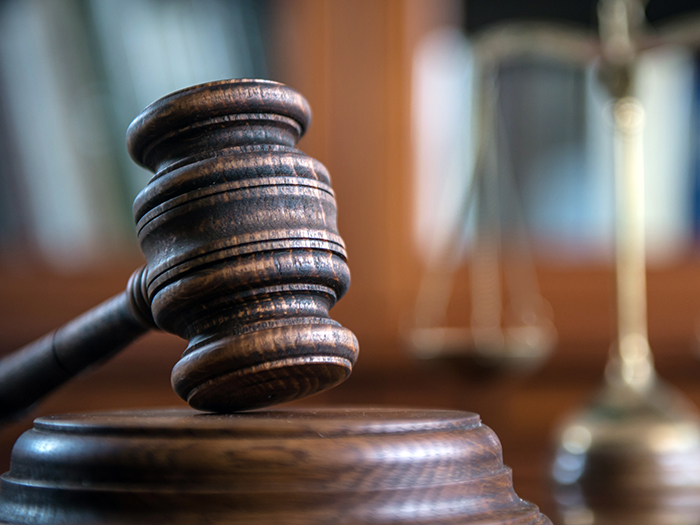 San Francisco Restaurant Gets Rare COVID Coverage Win
The case: The owners of John's Grill in San Francisco sued Hartford Insurance for denying a business interruption claim resulting to COVID-19 lockdowns, according to NBC Bay Area. The restaurant was closed for eight months. A lower court dismissed the case which then went to the California Appeals Court.
Scorecard: Hartford Insurance and John's Grill settled the case for an undisclosed amount.
Takeaway: This case represents a rare victory for a small business forced to close during the pandemic. Many were declined business interruption claims by insurers who repeatedly said their terms did not cover communicable diseases like COVID-19.
In almost every case, the insurance companies emerged victorious, however there have been a few exceptions. For example, an appellate court ruled in favor of New Orleans' Oceana Grill in a case against Lloyd's of London, saying that the restaurant's property policy covered business-income interruption losses caused by COVID-19 shutdown orders.
MINI Worker Sues Over Being Fired for Burger King Sandwiches
The case: Ryan Parkinson was fired from his job at a MINI plant for allegedly leaving the site to get lunch.
"Mr. Parkinson was first sacked after his supervisor filed an incident report claiming he 'disappeared' during an overtime shift on 17 June 2018. The supervisor said Mr. Parkinson had not asked for permission to leave and returned with a meal from Burger King," according to the BBC.
A similar incident happened in May 2019, and Parkinson was eventually fired in November 2019. Parkinson claimed he was going to the parking lot to collect sandwiches during his break — and that the parking lot was considered part of the worksite. Parkinson sued recruiter GI Group for unfair termination. He also sued for race discrimination, race-related harassment and victimization.
Scorecard: Parkinson was awarded £16,000 by a tribunal. The claims of race discrimination, race-related harassment and victimization were dismissed.
Takeaway: The BBC reports that the tribunal "found there was genuine confusion in Mr. Parkinson's mind about what was 'on site' or not, and that this was not 'sufficiently or reasonably' investigated by his employer before sacking him. The tribunal ruled Mr. Parkinson's dismissal over the two May 2019 trips was 'procedurally and substantively unfair.'"
Facebook to Pay $725 Million in Cambridge Analytica Lawsuit
The case: A class of Facebook users sued parent company Meta, alleging that its users' personal information were fed to Cambridge Analytica.
U.S. News & World Report reported that "the case sprang from 2018 revelations that Cambridge Analytica, a firm with ties to Trump political strategist Steve Bannon, had paid a Facebook app developer for access to the personal information of about 87 million users of the platform. That data was then used to target U.S. voters during the 2016 campaign."
Scorecard: Meta agreed to pay $725 million to settle the case.
Takeaway: The Cambridge Analytica scandal led many users to distrust the social network's data security. For that and other reasons, the company's stock suffered greatly in 2022. Meta says it has since bolstered and revamped its approach to privacy.
Apple Watch Users Allege Racial Bias in Blood Oxygen Feature
The case: Alex Morales and a class of Apple Watch users have sued the company, claiming that its blood oxygen measurement feature is not as effective on people with darker skin.
Forbes reports: "Some studies have shown its pulse oximeter technology can give deceptively high oxygen saturation results for people with darker skin. This is a side effect of how the tech works, by monitoring the amount of reflected light from an LED that emits red and infrared light waves."
Scorecard: The case has recently been filed and has not come to resolution.
Takeaway: The lawsuit faces an uphill battle. Forbes reports that obese people see inaccurate results, and that Apple explicitly says that the blood oxygen feature should not be used for medical purposes. It also reports that the "pulse oximetry is used across the wearables market, and in healthcare devices. Its issues and limitations are in no way specific to the Apple Watch." &
Jared Shelly is a journalist based in Philadelphia. He can be reached at
[email protected]
.