Legal Roundup: Lloyd's Must Pay New Orleans Restaurant for COVID-19 Damage, SCOTUS Rejects Roundup Appeal as Lower Court Rules in Favor of Bayer and More
New Orleans restaurant scores appellate win after taking Lloyd's of London to court for failure to pay for damages related to COVID-19 closures.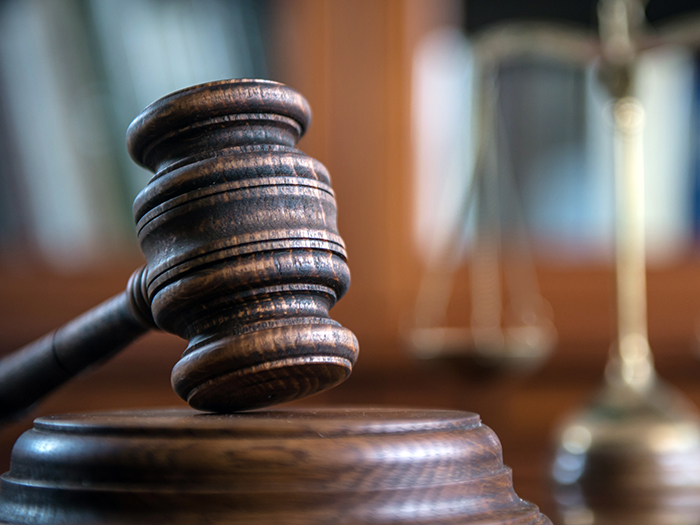 Lloyd's Must Pay New Orleans Restaurant for COVID-19 Damage
The case: The owners of New Orleans' Oceana Grill took Lloyd's of London to court, claiming that the underwriter failed to pay for damages related to COVID-19 closures.
"Lloyd's argued that contamination due to COVID-19 did not constitute 'direct physical loss or damage' and filed a motion for summary judgment, which the trial court denied. After a bench trial, the trial court denied Oceana's petition for declaratory judgment," according to court documents.
Oceana escalated the judgment to Louisiana's Fourth Circuit Court of Appeal.
Scorecard: In a 3-2 split, the appeals court reversed the bench verdict, finding that the "all-risk property policy covered business-income interruption losses caused by COVID-19 shutdown orders," according to Reuters.
Takeaway: This is "the first appellate win for an insured business," Reuters reported.
"Two of the panel's judges found the policy's requirement of 'direct physical loss or damage' was ambiguous as applied to a temporary suspension of operations, and read it in favor of the insured restaurant," per Reuters.
Attorneys for Lloyd's termed the decision "an outlier" and plan to appeal.
SCOTUS Rejects Roundup Appeal as Lower Court Rules in Favor of Bayer
The case: Lawsuits claiming that Roundup causes cancer have been playing out in the lower courts, and one made it to the docket of the U.S. Supreme Court.
At the circuit court level in Oregon, Larry & Gayle Johnson sued Monsanto (later acquired by Bayer), claiming that Roundup caused Larry Johnson's non-Hodgkin's lymphoma. Another case in California awarded $25 million in damages to Edwin Hardeman. Bayer asked the U.S. Supreme Court to dismiss the case.
Scorecard: The Oregon appellate court ruled that Roundup was not the cause of Johnson's cancer, according to Reuters; in the nation's highest court, SCOTUS rejected Bayer's request, leaving in place the lower court ruling.
Takeaway: The Oregon case represents the fourth consecutive time that Bayer was triumphant in court, according to Reuters.
Glyphosate, the active ingredient in Roundup, has been the catalyst for "mass litigation in the United States brought mostly by residential gardeners claiming the weedkiller caused their cancer," Reuters reported, noting that Bayer "has spent billions of dollars to settle close to 100,000 Roundup cases."
Drivers File Class-Action Antitrust Against Uber & Lyft
The case: Three drivers for Uber and Lyft filed an antitrust suit in San Francisco Superior Court, claiming that while they were treated as independent contractors, the rideshare companies "have not truly given them independence and are trying to avoid giving drivers the benefits and protections of employment status while setting restrictions on the way they work," according to The New York Times.
The plaintiffs say Uber and Lyft are "engaging in anticompetitive practices by setting the prices customers pay and limiting drivers' ability to choose which rides they accept without penalty."
Scorecard: The case has recently been filed and has not reached a resolution.
Takeaway: Plaintiffs seek class-action status in the case. The drivers argue "that if they are classified as independent contractors, then Uber and Lyft are interfering with an open market by restricting how they work and how much their passengers are charged," according to the NYT.
"Experts said the complaint would be a long shot in federal court, where judges typically use a 'rule of reason' to weigh antitrust claims against consumer welfare. Federal courts often allow potentially anticompetitive practices that arguably benefit consumers," per the NYT.
Novartis Loses MS Drug Patent Appeal
The case: Novartis, which manufactures the multiple sclerosis treatment Gilenya took Chinese company HEC to court for patent infringement after it filed a generic version with the FDA.
A bench trial resulted in a ruling in favor of HEC, but Novartis appealed the decision, and the case was reheard in the U.S. Court of Appeals for the Federal Circuit in Delaware, according to Reuters.
Scorecard: The appeals court reversed its own decision, ruling in favor of Novartis.
Takeaway: "A split panel with two of the same judges reversed the decision," according to Reuters. Gilenya's patent expires in 2027. "Novartis reported nearly $2.8 billion in Gilenya sales last year, making it the Swiss company's third-highest-selling drug," reported Reuters. &
Jared Shelly is a journalist based in Philadelphia. He can be reached at
[email protected]
.