Legal Roundup: Purdue Pharma Pleads Guilty in Federal Case, Marijuana Delivery Law Court Challenge and More
The latest court filings and cases that will have an impact on the risk management and insurance industry.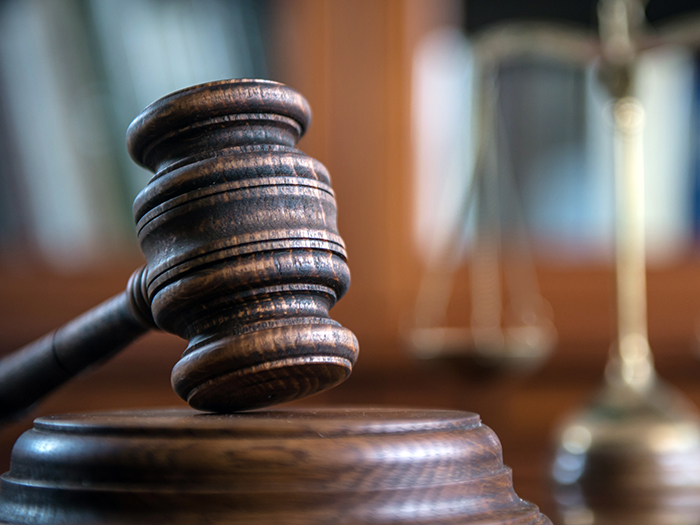 OxyContin Maker to Plead Guilty to Federal Charges, Pay $8 Billion
The Case: Purdue Pharma, makers of the powerful opioid OxyContin, were accused of helping to start an opioid epidemic by hiding the harmful effects of the drug.
Company owners and executives — including members of the wealthy Sackler family — face criminal prosecution.
Scorecard: Purdue Pharma will plead guilty to federal criminal charges and settle the case for more than $8 billion.
The Associated Press reports: "The company will plead guilty to three counts, including conspiracy to defraud the United States and violating federal anti-kickback laws."
It also reported that the "Sacklers will lose all control over their company, a move already in the works, and Purdue will become a public benefit company, meaning it will be governed by a trust that has to balance the trust's interests against those of the American public and public health."
The Sackler family said it acted "ethically and lawfully" and a company representative said Purdue accepts full responsibility for misconduct.
Takeaway: The AP called the settlement the "highest-profile display yet" of the government attempting to hold drug makers accountable for the opioid epidemic that has killed nearly 500,000 people since 2000.
Walmart Sues U.S. Government Over Opioid Rules
The Case: Retail giant Walmart — which has offered in-store pharmacies for years — has sued the federal government, claiming that rules regarding the sale of prescription drugs are unclear.
PBS called it a "pre-emptive strike" against the government — which is "expected to take civil action against the world's largest retailer, seeking big financial penalties, for the role its pharmacies may have played in the crisis by filling opioid prescriptions."
Walmart claims its pharmacists couldn't have possibly usurped the authority of licensed doctors who wrote prescriptions for dangerous opioids.
Scorecard: The case has just been filed and has not reached a resolution.
Takeaway: Where does the buck stop in the opioid crisis? Who is ultimately responsible for delivering drugs that are harmful and addictive into the hands of consumers? Those questions are central to this case and will be debated in numerous lawsuits swirling out of the opioid epidemic.
L.A. Pot Delivery Law Challenged in Court
The Case: Two trade groups and a marijuana delivery service filed a lawsuit to challenge Los Angeles' pot delivery license process. They allege that new rules postpone the availability of licenses despite license sales being available in California in January 2018.
The Chicago Tribune reports: "Under the changes, those licenses would only be available to so-called social-equity operators — people, many of color, who were arrested or convicted of a marijuana-related offense or lived in neighborhoods marked by high marijuana arrest rates."
The owner of Ganja Goddess delivery service called it a "death blow" due to the long wait time until 2025.
Scorecard: The case has just recently been filed and has not yet come to a resolution.
Takeaway: Legalizing marijuana means cities and states must navigate its administration. In Los Angeles, that's been a murky process.
The AP reports: "The lawsuit marks the latest sign of turbulence in Los Angeles' troubled marijuana market, which was once expected to be a world-leading cannabis economy. Instead, illegal sales continue to thrive while legal businesses struggle with hefty taxes, limited licenses and dense regulations that they say choke growth."
Case Over Pregnant Broadway Star and a Shuttered Production Are Dropped
The Case: After a Broadway musical's lead star became pregnant, the production closed — leading to a court battle between its producer and Lloyd's of London.
The production, Shuffle Along, or The Making of the Musical Sensation of 1921 and All That Followed, closed in 2015 after star Audra McDonald became pregnant at age 45. At issue was whether the pregnancy counted as an "accident" or "illness" under its insurance policy.
The New York Times reports: "The show, as is common in productions led by stars, had purchased insurance to cover the possibility that McDonald would be unable to perform due to an accident or illness; Lloyd's denied coverage, saying a pregnancy was neither an accident nor an illness. The show claimed it had suffered damages in excess of $12 million, which was its capitalization costs."
Scorecard: The case was dropped after both parties "filed a one-paragraph stipulation in New York State Supreme Court, declaring the case 'discontinued,' " according to the Times. The discontinued case came after years of fighting over McDonald's health and other matters.
Takeaway: The categorization of pregnancy as a disability or illness has long been a sticking point for employers as they try to determine their contractual and regulatory obligations to pregnant employees. The definitions of pregnancy, disability and covered illness are likely to be determined by judges' interpretations of policy language on a case by case basis.   &
Jared Shelly is a journalist based in Philadelphia. He can be reached at
[email protected]
.