Legal Roundup: Obamacare Faces the Supreme Court (Again), Ice Cube Sues for Trademark Infringement and More
The latest court filings and cases that will have an impact on the risk management and insurance industry.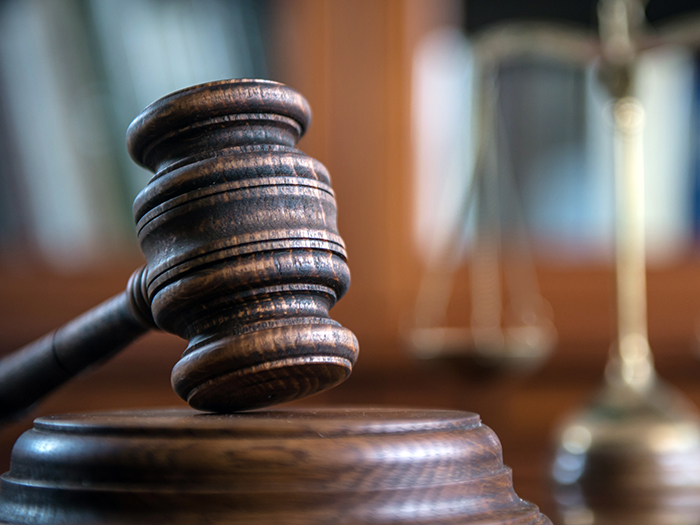 Supreme Court Upholds Obamacare
The Case: Republican-led states brought a case to the Supreme Court in an effort to throw out Obamacare.
The Associated Press reports: "With a more conservative Supreme Court that includes three Trump appointees, opponents of Obamacare hoped a majority of the justices would finally kill off the law they have been fighting against for more than a decade."
Scorecard: By a 7-2 vote, the justices left the 2010 Patient Protection and Affordable Care Act intact.
Takeaway: This dismissal is the third in a series of high court attempts to overturn Obamacare.
Despite congressional attempts to repeal the law, as well as multiple court challenges aimed at gutting it, the Affordable Care Act appears here to stay.
Justice Clarence Thomas wrote in a concurring opinion: "Whatever the act's dubious history in this court, we must assess the current suit on its own terms. And, here, there is a fundamental problem with the arguments advanced by the plaintiffs in attacking the act — they have not identified any unlawful action that has injured them. Today's result is thus not the consequence of the court once again rescuing the act, but rather of us adjudicating the particular claims the plaintiffs chose to bring."
Case Dismissed: Rapper vs. Robinhood
The Case: The Robinhood stock trading platform has been sued by rapper Ice Cube who alleged that the use of his image and lyrics in its Robinhood Snacks newsletter was damaging to his reputation and violated trademark law.
Scorecard: A U.S. District Court judge in California dismissed Ice Cube's claim that Robinhood used his image to promote its products without his consent.
Takeaway: Judge Laurel Beeler ruled that Ice Cube could file an amended complaint within 21 days.
Beeler's dismissal order stated that Ice Cube's complaint "did not plausibly plead that Robinhood's use of his identity suggested his endorsement of Robinhood's products."
Sean Hardy, an attorney for Ice Cube, told Yahoo Finance, "This is a simple procedural motion and we're confident our amended pleading will resolve any questions."
Delaying the End of Affirmative Action?
The Case: Students for Fair Admissions argued that Harvard University's efforts to enhance the chances for Black and Latino applicants has penalized Asian Americans.
Vox reports: "The plaintiff in Students for Fair Admissions v. President & Fellows of Harvard College presents its lawsuit as a bid to vindicate the rights of Asian American applicants to Harvard — though Harvard rejects the overwhelming majority of undergraduate applicants, the rejection rate among Asian Americans is especially high. But the implications of this suit go far beyond Harvard or the lawsuit's implications for people of Asian descent."
Scorecard: A decision has been delayed on the potentially historic case that could end affirmative action. The U.S. Supreme Court has requested that the Department of Justice weigh in on the complaint brought against Harvard University, effectively putting off the decision.
Takeaway: With three new conservative appointees to the court, the makeup of the judicial branch has changed in a way that would ostensibly benefit opponents of affirmative action.
"If the court had outright accepted the challengers' petition, it would have immediately added another major case to the justices' calendar for the 2021-22 session, which already includes abortion rights and gun regulation controversies," as reported in CNN.
Privacy Suit Against Google Back in Court
The case: Shareholders accused Google's parent company Alphabet Inc. of fraudulently concealing security vulnerabilities, including in its failed Google+ social network, according to Reuters.
The state of Rhode Island led the lawsuit, which was filed after a 2018 article in the Wall Street Journal reported that Google concealed the exposure of private data for nearly 500,000 Google+ users "in part because of fears that doing so would draw regulatory scrutiny and cause reputational damage."
Scorecard: The case has been "returned to U.S. District Judge Jeffrey White in San Francisco, who had dismissed it in February 2020," according to Reuters.
Takeaway: The court noted that the securities fraud suit "raised a 'strong inference' that Alphabet's then-chief executive Larry Page and his successor, Sundar Pichai, knew about the bugs and an internal memo on security issues but intentionally concealed the information from investors," as reported by Reuters.
This case is one of many that aim to impose regulatory accountability on Google, as well as other big tech companies.
Circuit Judge Sandra Ikuta accepted the shareholders' argument that Alphabet stayed silent to "buy time." In her opinion, she referenced the Facebook scandal in which the social media giant leaked user information to third-party data collector Cambridge Analytica. &
Jared Shelly is a journalist based in Philadelphia. He can be reached at
[email protected]