Legal Roundup: MLB Teams Sue Insurers, Latina Women Targeted in Work-From-Home Scheme and More
The latest court filings and cases that will have an impact on the risk management and insurance industry.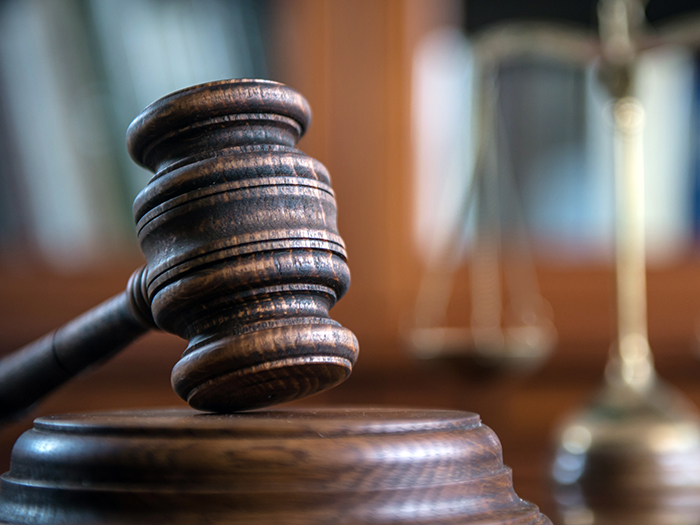 Major League Baseball and Its 30 Teams Sue Insurers
The Case: Baseball in 2020 was very different from previous seasons. Spring training was cut short. Teams played 60 games rather than 162. No fans were in the stadiums for almost the entire season.
COVID-19 cost franchises and the league millions in lost revenue — and now they're suing their insurance companies for not covering those losses.
The Associated Press reports: "The league claims to have lost billions of dollars on unsold tickets, hundreds of millions on concessions, tens of millions on parking and millions more on suites and luxury seat licenses, in-park merchandise sales and corporate sponsorships. It also cites over a billion dollars in local and national media losses, plus tens of millions in missed income for MLB Advanced Media. It says all of those losses should be covered by their policies."
The article cites AIG, Factory Mutual and Interstate Fire, and Casualty Company as defendants.
Courts have been consistent in determining that virus exclusions in insurance policies are legitimate. They have also consistently ruled that COVID-19 business losses are only covered if the business suffers physical property damage. The league and teams appear prepared and have already laid out a property damage argument.
"The presence of the coronavirus and COVID-19, including but not limited to coronavirus droplets or nuclei on solid surfaces and in the air at insured property, has caused and will continue to cause direct physical damage to physical property and ambient air at the premises," the case reads, according to the Associated Press.
"Coronavirus, a physical substance, has attached and adhered to Plaintiffs' property and by doing so, altered that property. Such presence has also directly resulted in loss of use of those facilities."
Scorecard: The case has just recently been filed and has not come to a resolution.
Takeaway: The MLB is just the latest entity to argue that viral contamination constitutes physical damage. By now, they have the benefit of precedent to determine what has or has not worked so far in court. If they win, it will create a stronger foundation for insureds making the same case going forward.
Chick-fil-A Alleges Poultry Price Fixing
The Case: A fast-food giant claims that it fell victim to a price-fixing scheme. Chick-fil-A has sued chicken suppliers alleging that they illegally colluded to artificially inflate prices on billions of purchases.
"The federal suit, filed Friday in Illinois, claims that when Chick-fil-A committed to buying antibiotic-free chicken in 2014, the suppliers colluded 'to share and coordinate confidential bidding and pricing information,' " the New York Post reports.
Scorecard: The case has just recently been filed and has not come to a resolution.
Takeaway: Chick-fil-A appears to be just the latest company to sue over alleged price fixing in the poultry industry. Nearly 40 similar lawsuits have been filed recently. One case was resolved in October when Pilgrim's Pride settled claims of price fixing and  restraining competition for $110.5 million — a hint to where the Chik-fil-A case might head.
Lawsuit: Predatory Work-From-Home Scheme Targeted Latinas
The Case: The federal government has sued Moda Latina BZ over alleged false promises regarding the work-from-home program it targeted to Latina women.
Through advertisements on mainly Spanish-speaking TV channels, the company promised that people could make up to $500 per week selling makeup, perfume, and other products. The government alleges that those promises were not accurate.
"To get in on the working-from-home arrangement, the commission said, would-be sellers had to pay an enrollment fee of up to $299 that included a start-up kit with perfumes or other goods," according to New York Times.
"The company's telemarketers told consumers that they would turn a profit of several hundred dollars, but the kits included items that were either counterfeit or cost much more than those sold at department stores, officials said,"
Scorecard: The case has just recently been filed and has not come to a resolution. Moda Latina did not respond to requests for comment from the New York Times.
Takeaway: If the company's promises are indeed proven false, that's predatory behavior that could come with stiff penalties.
Woman Sues Lab Over COVID Tests
The Case: Dana Kares has sued Infinity Diagnostic Laboratories in Ventnor, N.J. for its COVID-19 testing.
The Press of Atlantic City reports that Kares is accusing the lab of duping thousands "out of $75 each by knowingly providing antibody blood tests for the coronavirus but advertising them as 'rapid' tests that could detect the virus."
It is seeking class-action status. The plaintiffs want the lab to refund previous tests and pay for new tests.
Kares' case will certainly have ammunition, as the FBI raided the facility on December 4.
Scorecard: The case has just recently been filed and has not come to a resolution.
Takeaway:  The case highlights how crisis creates opportunity for fraud. Infinity will not be the last defendant accused of exploiting people's COVID-19 concerns to bolster their business.  &
Jared Shelly is a journalist based in Philadelphia. He can be reached at
[email protected]