Legal Roundup: Judge Rules for Drug Distributors in $2.5B Opioid Case, 3M Adds $300M to Belgian PFAS Settlement and More
Claims to hold pharmaceutical drug distributors responsible for the opioid epidemic in a West Virginia county have been rejected in U.S. district court.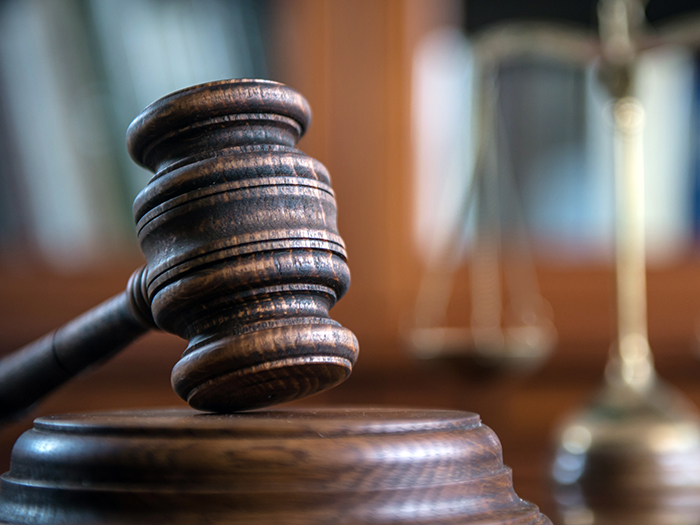 Judge Rules for Drug Distributors in $2.5 Billion Opioid Case
The Case: The City of Huntington and Cabell County in West Virginia sued McKesson, AmerisourceBergen, and Cardinal Health for $2.5 billion in federal court, claiming the companies were responsible for the prescription drug epidemic in their areas.
The companies shipped over 51 million opioid pills to the region between 2006 and 2014, according to Reuters.
The companies said they were simply fulfilling legal prescriptions.
Huntington and Cabell said those actions fueled drug addiction and overdoses.
Scorecard: U.S. District Judge David Faber rejected the claims by Huntington and Cabell.
"Faber said the companies did not cause any oversupply of opioids, saying doctors' 'good faith' prescribing decisions drove the volume of painkillers they shipped to pharmacies," according to Reuters.
Takeaway: The ruling is at odds with many similar cases.
For example, Oklahoma recently reached a $250 million settlement with AmerisourceBergen, and Cardinal Health.
One of the highest verdicts came recently, according to Reuters: "The distributors, along with drugmaker Johnson & (J&J) (JNJ.N), last year agreed to pay up to $26 billion to resolve the thousands of lawsuits brought against them by state and local governments around the country."
Huntington and Cabell declined to join larger cases.
3M Adds $300 Million to Belgian PFAS Settlement
The Case: 3M found itself embroiled in litigation after "forever chemical" PFAS was found in the soil and water near its plant in Zwijndrecht, Belgium.
Also, "high levels of the chemicals were found in local residents' blood," according to Star Tribune.
Belgium recently halted all PFAS production. The chemical has been linked to health problems and does not break down in the environment.
Scorecard: 3M originally struck a deal with the government of Flanders, Belgium for $300 million — and in July agreed to add another $300 million.
The funds will go towards remediation efforts.
The Star Tribune reports: "The settlement ends current litigation 'and provides certain releases of liability for 3M while recognizing that the government retains its authority to act in the future,' the release said."
Takeaway: 3M may still have more to pay in this matter, according to Bloomberg.
Flemish officials say the deal does not release 3M from responsibility for human health damage arising from the contamination.
$1.6 Million Settlement by Franchisee in McDonald's Manager Harassment Suit
The Case: The U.S. Equal Employment Opportunity Commission sued Coughlin Inc., the owner of 10 McDonald's franchises.
At a franchise in Randolph, Vermont, a manager allegedly "harassed male and female workers over a five-year period, including grabbing and biting their buttocks and breasts and making lewd comments. The manager was fired in 2019 after a male employee's parents told police that the manager had hit him in the genitals, according to court filings," per Reuters.
Scorecard: Coughlin is settling the case with the EEOC and state of Vermont for $1.6 million. Coughlin agreed to overhaul its anti-harassment policies but denied wrongdoing," Reuters reported.
Takeaway: It's imperative that companies provide a safe workplace for employees. The settlement is believed to be the largest in state history involving sexual harassment.
Cable Company Held Responsible for Death of 83-Year-Old Woman
The Case: Roy Holden killed 83-year-old Betty Thomas one day after fulfilling a service call while employed by Charter Communications.
It led to a case in a Texas courtroom with lawyers for the Thomas family arguing that "systemic failures of the company's pre-employee screening, hiring and supervision practices" led to Thomas' death, according to Ars Technica.
The company said those practices were sufficient and that Holden alone was responsible for the murder.
Scorecard: A Dallas County Court jury awarded Thomas' family $375 million in compensatory damages.
Takeaway: Charter plans to appeal. In a statement, the company said: "The responsibility for this horrible act rests solely with Mr. Holden, and we are grateful he is in prison for life. While we respect the jury and the justice system, we strongly disagree with the verdict and plan to appeal." &
Jared Shelly is a journalist based in Philadelphia. He can be reached at
[email protected]
.