Legal Roundup: Judge Rules Amazon Can Restrict Parler, Convicted Opioid Executive Pays $5 Million and More
The latest court filings and cases that will have an impact on the risk management and insurance industry.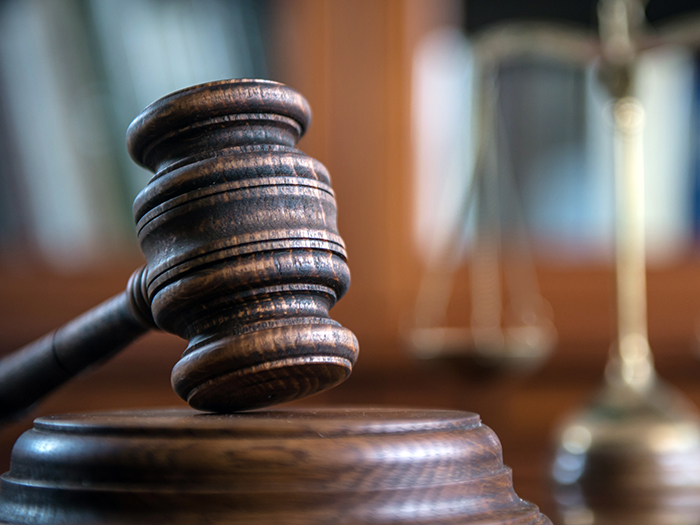 Judge: Amazon Doesn't Have to Restore Parler Service
The Case: After the recent attack on the Capitol, social media service Parler was dropped by Amazon Web Services, effectively making it inaccessible to users. Parler — a Twitter-like service catering to right-wing users — subsequently sued.
According to USA Today, Parler argued "that Amazon had breached its contract and abused its market power" and that "[former President Donald] Trump was likely on the brink of joining the platform, following a wave of his followers who flocked to the app after Twitter and Facebook expelled Trump."
Amazon kicked Parler off its system as "a 'last resort' to block Parler from harboring violent plans to disrupt the presidential transition. The Seattle tech giant said Parler had shown an 'unwillingness and inability' to remove a slew of dangerous posts that called for the rape, torture and assassination of politicians, tech executives and many others," USA Today reported.
Scorecard: A judge sided with Amazon, saying it won't have to restore service to Parler. USA Today reports: "U.S. District Judge Barbara Rothstein in Seattle said she wasn't dismissing Parler's 'substantive underlying claims' against Amazon, but said it had fallen short in demonstrating the need for an injunction forcing it back online."
Takeaway: Parler's removal from AWS comes after Trump was kicked off various social media sites including Twitter. This likely isn't the last lawsuit to emerge from the bans — and certainly not the last fight between big tech companies and those who claim those companies have too much power.
Viacom Sues Insurer Over COVID Losses
The Case: ViacomCBS filed a breach of contract lawsuit against Great Divide Insurance Company.
It says the insurer failed to cover losses on its expansive Television Production Portfolio Policy providing more than $55 million in various coverages.
The Hollywood Reporter explained the discrepancy with this example: "When ViacomCBS chose, for example, to delay the Kids' Choice Awards and then hold the event virtually, it looked to its insurer for losses incurred. Great Divide asserted that the Kids' Choice Awards was completed and aired and so nothing was owed."
Scorecard: The case has recently been filed and has not reached a resolution.
Takeaway: There's no denying that the pandemic has hurt the entertainment industry.
Productions have shuttered, movie theaters have closed, and major projects have been delayed. The Hollywood Reporter said Viacom is "the latest and perhaps biggest entity in entertainment to go to court against an insurer to recover losses in the wake of the COVID-19 pandemic." The outcome of the case could set precedent for other entertainment companies going forward.
Jailed Opioid Exec to Pay N.J. $5 Million
The Case: In 2017, the state of New Jersey sued former pharmaceutical executive John N. Kapoor, saying "his company bribed healthcare professionals to write improper prescriptions for a powerful opioid," according to NorthJersey.com.
He is alleged to have "directed and approved a campaign that fraudulently marketed the sublingual fentanyl spray Subsys, which is 50 times stronger than heroin" through his company Insys Therapeutics, the newspaper reported.
Scorecard: Kapoor settled the case for $5 million. He is already serving a five-year federal prison sentence for orchestrating a conspiracy to bribe doctors to prescribe his company's medication and lying to insurance companies.
Takeaway: It's the latest in a battle between governments and Big Pharma over the opioid epidemic. Just recently, the Tennessee state Supreme Court ruled that opioid manufacturers and distributors are subject to the same laws as drug dealers.
Meanwhile in late 2020, Purdue Pharma pleaded guilty to federal criminal charges of hiding the harmful effects of OxyContin, settling the case for more than $8 billion.
Bayer Investors Sue Over Stock Price Drop Tied to Roundup Legal Cases
The Case: A group of investors are suing Bayer in German court, stating it "should have warned of the risk of lawsuits over the Roundup weedkiller when Bayer acquired Roundup maker Monsanto," according to Reuters.
Plaintiffs who claim that Roundup caused their cancer have successfully sued the company. Since the first Roundup case ended in August 2018, Bayer shares are down 45%.
The company said that its due diligence process in buying Monsanto was appropriate and vows to defend itself.
Scorecard: The case has recently been filed and has not reached a resolution.
Takeaway: Mergers and acquisitions can be messy and have a long tail of repercussions. &
Jared Shelly is a journalist based in Philadelphia. He can be reached at
[email protected]