Legal Roundup: Boeing Settles Justice Department Investigation, Ticketmaster to Pay Fine for Alleged Criminal Activity and More
The latest court filings and cases that will have an impact on the risk management and insurance industry.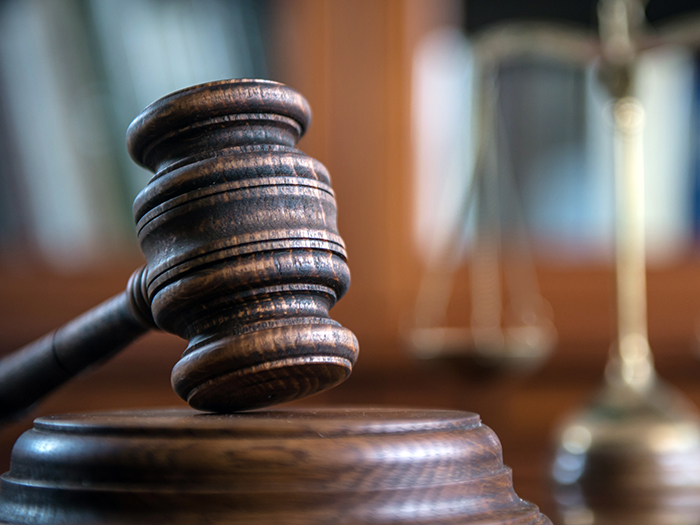 Boeing Settles 737 MAX Crash Investigation For $2.5 Billion
The Case: When two Boeing 737 MAX airplanes crashed just months apart, it led to a criminal investigation by the Justice Department. It alleged that two Boeing employees deceived aviation regulators about safety concerns and failed to cooperate with a grand jury investigating the matter.
Scorecard: Boeing agreed to settle the case for $2.5 billion.
"The settlement includes a nearly $244 million fine as well as almost $2.3 billion in compensation to airline customers and families of the 346 people who perished in two MAX crashes," according to the Wall Street Journal. Boeing also agreed to enhanced compliance programs and to cooperate with other investigations — including those by foreign governments.
Takeaway: The settlement adds to the nearly $20 billion price tag for Boeing over the MAX crashes. The incidents led to expensive planes being grounded as well as damaged relationships with consumers and suppliers. The latest settlement allows Boeing to keep something valuable: federal contracts.
The Wall Street Journal reports: "The plane maker was charged with one count of conspiracy to defraud the U.S. But it will avoid prosecution on that charge — allowing it to stay eligible for federal contracts—as long as it avoids legal trouble for a period of three years."
Tennessee Supreme Court: Opioid Makers Can Be Sued Like Drug Dealers
The Case: A group of 47 counties in Tennessee sued major opioid makers and distributors in 2017. They asked that the companies be subject to the Tennessee Drug Dealer Liability Act, which "allows 'innocent third parties' of illegal drug dealing to sue drug dealers for damages," according to the Knoxville News Sentinel.
Scorecard: The Tennessee state Supreme Court ruled that opioid manufacturers and distributors are, indeed, subject to that law.
The Knoxville News Sentinel reports: "The court ruled that opioid makers and distributors cannot shield themselves from the law by arguing they make and sell legal drugs approved by the Food and Drug Administration and, therefore, cannot be labeled illegal drug dealers."
The opinion states that "the drug companies allegedly manufactured and distributed highly addictive opioids in quantities too large to be medically justified," and that the companies "knew that some of the opioids were being distributed without a prescription and thus were illegal drugs."
Takeaway: Expect cases from lawyers representing babies who have been born as opiate addicts. "Prosecutors themselves can't sue under the act on behalf of their communities but instead can "represent the 'innocent third parties also named in those suits — babies born addicted to opiates," according to the Knoxville News Sentinel.
Ticketmaster to Pay $10 Million Fine for Alleged Criminal Activity
The Case: Ticketmaster faced federal charges alleging that employees and executives tampered with a competitor through its computer systems.
The Wall Street Journal reports: "Federal prosecutors said Ticketmaster executives and employees used login credentials for another company — identified as a UK-based online-ticketing platform that allowed artists to sell tickets before general sales — in a coordinated effort to 'choke off' the company's business."
Ticketmaster said it fired the employees in 2017.
Scorecard: Ticketmaster agreed to pay $10 million to help resolve the charges.
Takeaway: The incident is just the latest in a series of allegations that have damaged Ticketmaster's reputation. In the 1990s, popular rock band Pearl Jam tried and failed to boycott the company over high fees that raised prices for fans.
More recently, Ticketmaster and parent company Live Nation faced scrutiny from the New York Attorney General's office over complaints regarding COVID-19 refunds for postponed shows.
The Wall Street Journal cited yet another issue: "The company earlier this year settled with the U.S. Justice Department over its ticketing practices, following allegations that Live Nation had tried to strong-arm concert venues into using Ticketmaster. Live Nation said in January it strongly disagreed with the Justice Department's allegations."
Shareholder Suit Opposing ViacomCBS Merger Can Proceed
The Case: A group of Viacom shareholders sued Shari Redstone, chairman of ViacomCBS Inc., and president of its parent company, National Amusements.
They claimed Redstone's personal ambitions of being a media magnate (like her late father Sumner Redstone) led her to "accept a deal they believed was $1 billion less than had been bargained in prior merger talks," according to The Wrap.
Scorecard: A Delaware Chancery judge has allowed the case to proceed, rejecting ViacomCBS's request to dismiss.
Takeaway: It's the latest drama at the top of one of the world's most powerful media companies.
The Wrap reports: "A feud between Shari and Sumner Redstone dominated their relationship for years prior to his death in August 2020 at age 97. When Sumner was in his 80s, he tried to buy out his daughter and said that she was not qualified to lead National Amusements, which Sumner had inherited from his father.
In December 2018, a judge declared Sumner incapacitated and in need of a guardian to protect his interests, widely reported to have happened through the efforts of Shari. Father and daughter later reconciled." &
Jared Shelly is a journalist based in Philadelphia. He can be reached at
[email protected]