Legal Roundup: Hacking Suit Settles for $190 Million, Veteran COVID Death Suit Finds Justice and More
The latest court filings and cases that will have an impact on the risk management and insurance industry.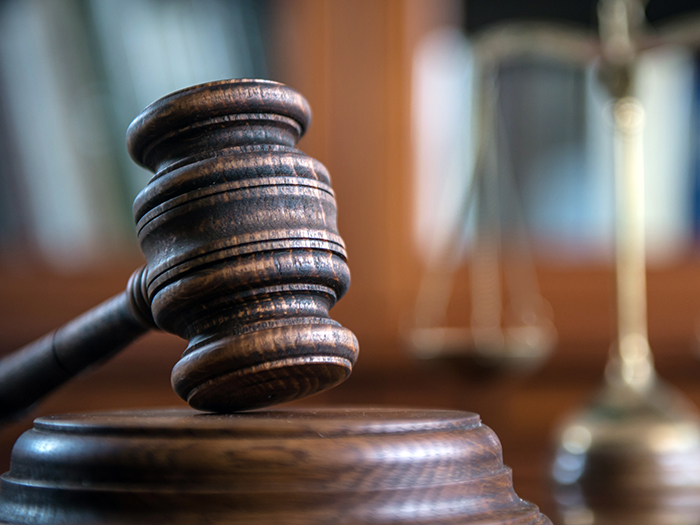 Capital One Settles Hacking Lawsuit for $190 Million
The Case: In 2020, Capital One customers filed a data breach class action suit after a hacker exposed the personal information of over 100 million people back in 2019.
Also named in the suit was Amazon, because data was stored in the cloud via Amazon Web Services.
The case was filed in the U.S. District Court in Alexandria, Virginia.
Scorecard: Capital One is settling the case with a $190 million payout, according to the New York Times.
Takeaway: The settlement covers 98 million customers, reports the Times.
Capital One denies liability but wants to resolve the suit "in the interest of avoiding the time, expense and uncertainty of continued litigation," according to the filing quoted by the Times. For its part, Capital One promises to boost cybersecurity measures in the future.
Family Sues Urban Oil & Gas for Tank Explosion Fatality
The Case: The family of a 14-year-old girl who was killed in an oil tank explosion has brought suit against Urban Oil & Gas and its insurer "for not monitoring conditions at the tank site, not properly maintaining the tank, not fencing off the tank site and not putting up warning signs," according to the Associated Press.
Zalee Day-Smith was allegedly sitting on the tank, located near her mother's house in Ragley, Louisiana when the explosion occurred.
Scorecard: The case was recently filed and has not reached a resolution.
Takeaway: The incident has spurred state regulators to enact new rules that "require operators to surround sites with fences at least 4 feet (1.2 meters) high, with a gate that's locked when the sites are unattended," according to the AP.
N.J. Veterans COVID-19 Death Case Settled for $53 Million
The Case: The State of New Jersey faced a class action suit filed on behalf of 119 veterans who died of COVID-19 while at state-run homes.
Two of the facilities, in Paramus and Menlo Park, "reported some of the highest COVID-related death tolls in the nation."
The families of the deceased accused the state of gross negligence and incompetence over its handling of the pandemic, according to NJ.com.
Scorecard: The State of New Jersey has agreed to pay out $52.9 million to the families of the 119 residents.
Takeaway: The virus was responsible for over 200 deaths at the two facilities, and at the time, the state sent in emergency assistance from the Dept. of Veterans Affairs and National Guard.
"Both facilities are under ongoing federal investigation," reports NJ.com. On average, the bereaved families will receive nearly half a million dollars each.
"The out-of-court resolution comes despite a broad immunity granted to the New Jersey nursing homes early in the pandemic." &
Jared Shelly is a journalist based in Philadelphia. He can be reached at
[email protected]