Legal Roundup: Apple Accuses Startup of Stealing Trade Secrets, ESPN Sued for Violation of Free Speech and More
The latest court filings and lawsuits with a broader impact on the insurance and risk landscape.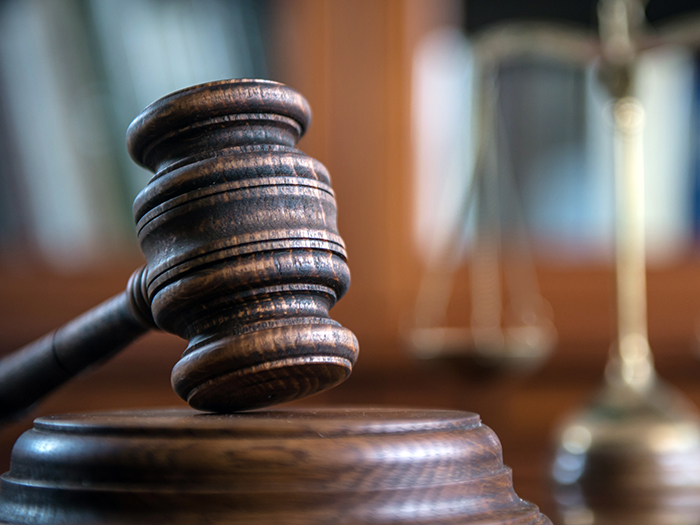 Apple Accuses Startup of Poaching Employees, Stealing Secrets
The case: Apple has filed an intellectual property suit in the U.S. District Court of Northern California against Rivos, claiming that the "stealth" technology startup stole computer chip trade secrets by hiring more than 40 former Apple engineers, according to Reuters.
Apple alleges that "at least two former Apple engineers took gigabytes of confidential information with them to Rivos," per Reuters reporting.
Scorecard: The case was recently filed and has not reached a resolution.
Takeaway: The technology in question is SoC, or system on chip, composed of "integrated circuits that include several computer components in a single chip, including central processing units and graphic processing units," Reuters reported.
Apple spent years developing the chip, and the technology in rival hands could accelerate competition. The complaint seeks to block Rivos employees from using the allegedly stolen technology and award Apple an undisclosed amount in damages.
Rivos was founded specifically to create its own SoC chip, according to court documents.
WA Settles with Opioid Distributors for $518M
The case: Washington State sued McKesson, Cardinal Health and AmerisourceBergen in King County Superior Court, accusing the "companies of failing to prevent prescription pills from being diverted for illegal use," according to Reuters.
The jury trial began in November 2021. Washington chose to go to trial rather than join a multi-state settlement, from which it would have received $417.9 million.
Scorecard: The case has settled for a total of $518 million, one of the largest in state history. "McKesson will pay $197 million, while AmerisourceBergen and Cardinal will each contribute $160.5 million to the settlement," Reuters reported.
Takeaway: The state initially sought $38.2 billion in court, so the settlement amounts to far less but is higher than the proceeds from the multi-state settlement. Washington will use the money to fund public health initiatives.
If the settlement is finalized, payouts will be spread over a period of 17 years. The state plans to go to trial against Johnson & Johnson this fall.
ESPN Sued for Violation of Free Speech
The case: ESPN broadcaster Sage Steele is suing her employer in Connecticut Superior Court, alleging that "the company violated her right to free speech when they 'sidelined' her for making controversial comments on a podcast," according to NBC News.
In the suit, Steele alleges that ESPN took "retaliatory actions on inaccurate third-party accounts of Steele's comments, and concededly did not immediately review the actual comments or the context in which they were made."
According to NBC, Steele made disparaging comments about the COVID vaccination policy at ESPN, and also questioned the racial identity of former President Barack Obama while she was a guest on former Chicago Bears quarterback Jay Cutler's podcast.
ESPN, owned by Disney, suspended Steele, but, she contends, as soon as they received the complaint and letter from her lawyer, "they promptly offered her the assignment of co-hosting coverage at The Masters Tournament in a blatant admission of liability and an obvious scheme to try to dodge responsibility," according to the filing.
Scorecard: The case was recently filed and has not reached a resolution.
Takeaway: Steele claims that she was forced to make a "humiliating public apology," according to the suit. She maintains that "she did nothing wrong and is protected by the First Amendment because she appeared on the podcast as a private citizen, on her day off and made it clear she was not speaking on behalf of the company," reported NBC News.
The suit notes that Connecticut law prohibits employers from disciplining workers for engaging in constitutionally protected speech, either on or off the job. Steele seeks punitive and compensatory damages.
NortonLifeLock Ordered to Pay $185M in Patent Dispute with Columbia University
The case: In 2013, trustees of Columbia University accused NortonLifeLock, then known as Symantec, of patent infringement in the U.S. District Court in Richmond, Virginia.
Columbia claimed that Norton's "antivirus software and other security products [infringed] six patents related to intrusion-detection systems," according to Reuters. The case went to a federal court of appeals, which reinstated Columbia's claims.
While four of the patents were resolved, two remained contested and went before a jury in Richmond's District Court.
Scorecard: The jury found that NortonLifeLock violated Columbia's patent rights and must pay $185 million.
Takeaway: The jury found that Norton "infringed the patents willfully, which could lead a judge to boost Columbia's award to as much as $555 million," Reuters reported. Columbia had shared patents with Symantec while collaborating on government grant applications.
"The jury also ruled that two Columbia professors should be listed as inventors on a Norton patent related to decoy technology for baiting viruses," according to Reuters. NortonLifeLock plans to appeal. &
Jared Shelly is a journalist based in Philadelphia. He can be reached at
[email protected]
.