Legal Roundup: ABBA Files Trademark Infringement Suit, Bayer Wins Second Case and More
The band ABBA files a trademark infringement suit on Abba Mania, a British cover band currently performing ABBA songs.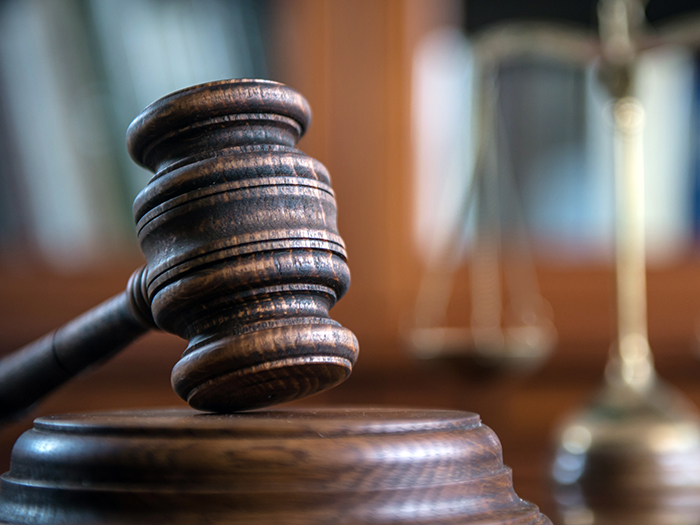 Bitcoin's Alleged Founder Wins $54 Billion Fortune in Miami Court
 The case: An Australian computer scientist who claims to be the founder of Bitcoin brought a civil case against the family of his late business partner, David Kleiman.
Craig Wright has indicated that he is "Satoshi Nakamoto, the pseudonym used by the person or persons who developed Bitcoin," according to CNBC. "At stake was half of the 1.1 million Bitcoin mined and held by Satoshi, a cache currently worth around $54 billion."
Scorecard: A federal jury in Palm Beach, Florida "sided with Wright and declined to award any of the Bitcoin to Kleiman's estate," reports CNBC.
Takeaway: The true identity of Nakamoto has been a mystery for years, and critics remain skeptical that Wright is behind the invention of Bitcoin. Wright has said that he would prove his ownership of the cryptocurrency if he won in court, and that he would donate much of it to charity.
Bayer Wins Second Roundup Case
The case: Donnetta Stephens sued chemical manufacturer Monsanto (acquired by Bayer) in claiming that Roundup weed killer was responsible for her non-Hodgkin's lymphoma.
Stephens sued for negligence and failure to warn of the dangers associated with Roundup use. The trial was held virtually to accommodate the plaintiff's poor health, age, and to avoid potential exposure to COVID-19.
Scorecard: The jury found that Bayer's Roundup weedkiller was not the cause of Stephens' cancer, reports Reuters.
Takeaway: This is the fifth Roundup case argued in front of a jury, and the "second trial victory over claims the popular herbicide causes cancer," according to Reuters. Bayer's previous win took place in October 2021 when "a California jury found that the herbicide was not a substantial cause of a child's rare form of non-Hodgkin's lymphoma," writes Reuters.
The first three cases were decided in favor of plaintiffs, who were awarded tens of millions of dollars. Bayer, now appealing those verdicts, "has spent billions of dollars to settle around 96,000 Roundup cases" out of approximately 125,000.
ABBA Lawsuit Targets Abba Mania Cover Band
The case: Swedish pop band ABBA has filed a trademark infringement suit against Abba Mania, a British cover band that's touring the world performing ABBA hits.
The case, filed in the Southern District of New York in Manhattan, accuses "Abba Mania's managers of 'parasitic and bad-faith conduct' by trading off ABBA's goodwill and cachet in promoting Abba Mania," according to Reuters.
ABBA wants Abba Mania to stop using its current name, and says the cover band has ignored repeated requests to do so.
Scorecard: The case was recently filed and has not reached a resolution.
Takeaway: Tribute bands are nothing new. Yet, ABBA has suggested that the copycat band add the word TRIBUTE to its name to allay confusion, but the recommendation seems to have fallen on deaf ears.
The suit "comes amid a U.S. tour for Abba Mania, which calls itself 'The Original Tribute from London's West End!' " reports Reuters.
Caltech Sues Samsung for Patent Infringement Following Win vs. Apple, Broadcom
The case: The California Institute of Technology has brought suit in the Eastern District of Texas against tech manufacturer Samsung for infringement of multiple Wi-Fi patents.
This case comes on the heels of Caltech's $1.1 billion victory over Apple and Broadcom "after finding that Wi-Fi chips used in hundreds of millions of iPhones and other devices infringed its patents," according to Reuters.
Caltech asserts that Samsung Galaxy phones, tablets and watches use "chips that infringe five of its data-transmission patents, in addition to other Wi-Fi-enabled Samsung products including televisions and refrigerators."
Scorecard: The case was recently filed and has not reached a resolution.
Takeaway: While Caltech's suit against Apple and Broadcom was successful in Los Angeles federal court, the tech companies have appealed the verdict, according to Reuters. Caltech, which also sued Microsoft for similar infringements, seeks an award in the Samsung case that's similar to the Apple/Broadcom result. &
Jared Shelly is a journalist based in Philadelphia. He can be reached at
[email protected]
.