Legal Roundup: Apple Appeals Infringement Case, Roundup Suit Heads to the Supreme Court and More
The latest court filings and cases that will have an impact on the risk management and insurance industry.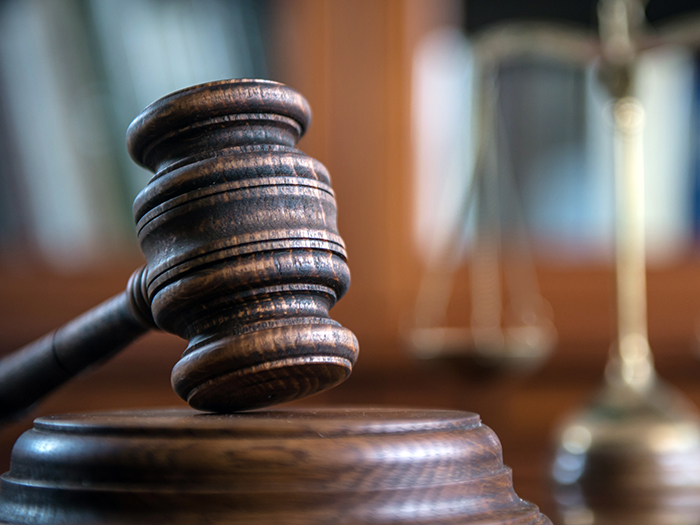 Apple Appeals Infringement Case
The Case: Apple filed a copyright infringement suit against tech startup Corellium in U.S. District Court in the Southern District of Florida. Corellium's software product creates a simulated iPhone environment that allows researchers to detect vulnerabilities, according to Reuters.
Scorecard: After a Florida judge ruled in favor of Corellium, Apple has now filed an appeal of the copyright case, Reuters reports.
Takeaway: Apparently, there's more to this case than just copyright infringement. Following a failed acquisition of Corellium, Apple claimed that "Corellium infringed Apple's copyrights in iOS and circumvented its security measures in violation of the federal Digital Millennium Copyright Act ("DMCA")," as per court documents.
Apple keeps a tight lid on its software, and Corellium's product made it much easier for cybersecurity researchers to discover flaws and material that could pose a threat to others. For example, the FBI was able to crack "the phone of a mass shooter who killed several people in San Bernardino, California," writes Reuters.
A Whale of a Logo
The Case: Two clothing manufacturers are in court over a smiling whale logo.
New England retailer Vineyard Vines has filed a trademark infringement and dilution lawsuit against Mountaintops Inc. and Lakeshirts Inc. in U.S. District Court for the District of Maine.
Vineyard Vines accuses the manufacturers of "knowing and intentional mimicry," and asks that the court block the use of the whale design, "to order the defendants to surrender all the clothing goods they have that depicts the alleged imitation design, so Vineyard Vines can destroy the merchandise; and to require an accounting of all profits the defendants derived from the sale of the whale shirts and award that amount of money to Vineyard Vines, along with other monetary damages," according to Seacoast Online.
The Press Herald notes a few differences between the two designs. "The alleged copycat whale has water squirting out of its blowhole, for example, and the eye, smile and overall shape of the whale are slightly different."
Scorecard: The case has recently been filed and has not reached a resolution.
Takeaway: This is one of several trademark infringement cases filed by Vineyard Vines over the years. Previously, the retailers went after Patrick's by the Sea in Bar Harbor, Maine. According to Seacoast Online, "that case was dismissed after more than three months passed without the defendant being served documentation of the lawsuit."
Mountain Tops has not yet been served documentation of the suit. Meanwhile, the clothing company reports that it has immediately removed items in question from its shelves.
Bayer Escalates Roundup Suit to Supreme Court
The Case: A 2016 lawsuit brought by Edwin Hardeman in the U.S. District Court, District of Northern California alleged that use of the pesticide Roundup led to the development of cancer. The class action accused Monsanto (later acquired by Bayer) of negligent and wrongful conduct.
The New York Times reports that "Mr. Hardeman used Roundup to control weeds and poison oak on his property for 26 years. He learned he had non-Hodgkin's lymphoma in 2015."
That case was decided in favor of the plaintiff, but Bayer continued to appeal the verdict in an effort to save billions of dollars in legal costs, according to Reuters.
Scorecard: Bayer has filed a petition with the U.S. Supreme Court in an effort to overturn the lower court's decision.
Takeaway: This appears to be the last chance for Bayer to prove its innocence, saying "that the cancer claims over Roundup go against sound science" and federal product clearance, reports Reuters.
Bayer plans to continue to sell the popular pesticide, despite a host of lawsuits targeting Roundup. Bayer does intend to "replace glyphosate in weedkillers for the U.S. residential market with other active ingredients," per Reuters. &
Jared Shelly is a journalist based in Philadelphia. He can be reached at
[email protected]
.