Injured Worker Voice Lacking in Treatment Guidelines
Without input from injured workers it's unclear whether the treatment of occupational illnesses and injuries achieves the most favorable outcomes possible.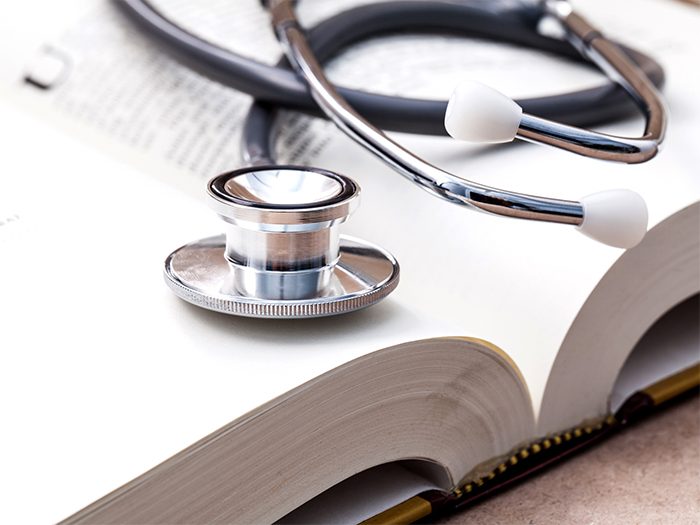 Injured worker input is missing from the development of treatment guidelines widely used for medical and case management of workers' compensation claims.
Expert clinician researchers working to produce a RAND Corp. report found the shortcoming when analyzing the technical quality and clinical acceptability of the Official Disability Guidelines (ODG). Workers' comp payers widely use ODG's products, published by MCG Health, for claims adjusting and medical management purposes, such as utilization review.
ODG is not the only medical treatment guideline that has lacked the injured worker perspective, and it's not the first time researchers have cited lacking injured worker input into guideline development.
Overall, RAND's report gave ODG favorable ratings, "despite notable limitations to the methods used to develop the guidelines." The report addressed claims payers, policymakers and clinicians considering implementation of ODG. It states that the U.S. and Australian clinical experts who evaluated ODG's work found that "most of the guideline content related to common occupational disorders was valid."
Forty-one of 47 topics RAND researchers reviewed were ruled to be clinically valid with a high degree of confidence, said Phil LeFevre, managing director at ODG. The other six topics were neither positive nor negative, he added.
"So they were overwhelmingly positive and the conclusion of the RAND Corp. was that they recommended adopting ODG."
Researchers conducted the report for a large Australian workers' comp insurer. Following the results, the insurer adopted the use of ODG, LeFevre said.
U.S. insurers, third party administrators and managed care organizations use the same ODG guidelines.
Without input from injured workers, however, it remains uncertain whether patients suffering occupational illnesses and injuries achieve the most favorable clinical and occupation outcomes possible.
"A really good guideline is going to hear people out," including workers' perspectives, said Teryl K. Nuckols, M.D., health services researcher at RAND.
"The voice of the person getting the care is absolutely fundamental," she said. "Imagine if you were sick or injured and people were developing guidelines about how to take care of people like you and they never talked to anybody like you."
A 2011 study cited by RAND and conducted by the National Academies of Sciences, Engineering and Medicine recommended improving medical guidelines by including a current or former patient and a patient advocacy group representative in the guideline development process.
"Imagine if you were sick or injured and people were developing guidelines about how to take care of people like you and they never talked to anybody like you." — Teryl K. Nuckols, M.D., health services researcher, RAND
Obtaining the advice of individual workers is difficult, LeFevre said. They typically are not educated on medical literature and medical evidence, and their interest is often limited to their specific injury claim. It's a challenge faced by all guideline developers, not just ODG, he said.
"While we are open and encourage [public input, including feedback from injured workers] it just doesn't come in," LeFevre said. "That was one of the things RAND felt might be a good way to improve ODG going forward, perhaps not understanding the reality of the situation that patients don't typically have the knowledge base with respect to evidence-based medicine or the interest to submit qualified feedback."
ODG reaches out to medical organizations for feedback but does not actively solicit worker input.
ODG does, however, encourage case managers and claims adjusters to share its evidence-based treatment guideline recommendations with injured workers so they understand the expected interventions for their specific injuries and the length of expected recovery time.
"That really sets the claim up for success from the start," and provides opportunity for worker input at the claim level, LeFevre said. "Realistically, that is the only place you are going to find they are interested and want to play a role."
ODG also believes data on time away from work provides a good proxy for injured worker input. The data offers an objective, numeric measure reflecting the effectiveness of treatment regimens called for by the guidelines, LeFevre said.
"So we think we incorporate what is best for the injured worker by getting them back to pre-injury status and function and using return to work as a proxy for that," LeFevre said
ODG does not intend to change its current practice of mostly reaching out to medical organizations for public feedback on its guidelines, LeFevre said.
Finding an interested workers' comp patient to participate on a guideline development committee should not be difficult, Nuckols said. It would be best to find one who is thoughtful and experienced a significant medical condition.
"There is no reason that various guideline developers in workers' compensation can't do that," she said.
That does not mean patients should have their way in guideline development when their suggestions are not appropriate, Nuckols added.
"But we should hear their voices," she said. "The purpose of health care is to make people better, so we should be listening to what peoples' definition of better is."
Another ODG weakness RAND's report cited is inadequate information about the methodology applied to identify and synthesize evidence. Strengths, on the other hand, included an expansive scope, clearly documented recommendations, frequent updating and extensive clinician input.
Roberto Ceniceros is a retired senior editor of Risk & Insurance® and the former chair of the National Workers' Compensation and Disability Conference® & Expo. Read more of his
columns and features
.