From Builder's Risk to Environmental Liability, Insurance Is Key to the Future of Brownfield Redevelopment
As brownfield redevelopment gains momentum, insurance products are adapting to meet the specific needs and challenges of these endeavors.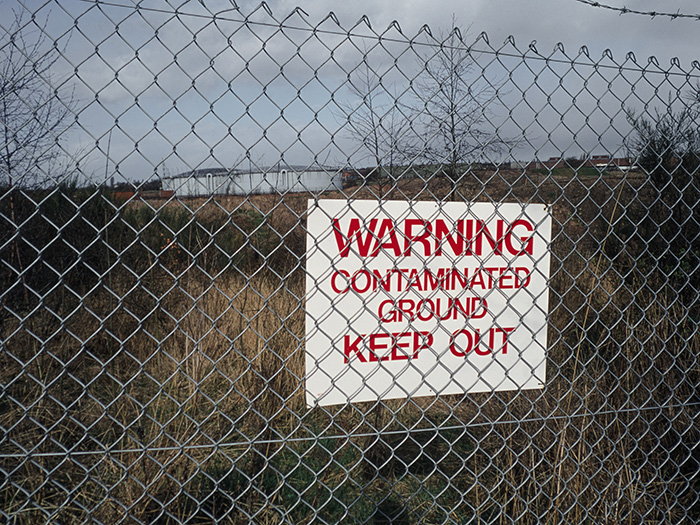 Environmental justice is one of the major driving forces in the rehabilitation of idle industrial sites. Such brownfield redevelopment is being championed by the Environmental Protection Agency (EPA), as well as several states.
In April of this year, for example, the New Jersey Environmental Justice Law, signed by the governor in 2020, went into effect. Under the regulations (N.J.A.C. 7:1C-1.1 to 10.3), New Jersey became the first state to require permit denials if an environmental justice analysis determines a new facility will have a disproportionately negative impact on overburdened communities when compared to neighboring communities.
As a result, brownfields have become more favorable for development, which is driving demand for comprehensive risk management for environmental liability.
"Stranded or contaminated sites are being remediated and put back to use in many ways," said Veronica Benzinger, national practice leader with Aon Environmental Risk Group. "That can be mixed use commercial and residential, but also schools or hospitals or parks. The objective is to create jobs while reducing crime and blight." Such initiatives are being advocated and subsidized by the federal government, including grants, loans and tax credits.
Potential Bumps in the Road
There are additional tailwinds for brownfield redevelopment, said Christopher Spiridis, national construction projects leader with Aon Environmental Risk Group. "Higher interest rates and costs for materials and labor make all projects more expensive, but the tax incentives may make rehabilitation more advantageous."
There is some interest in rehabilitating former manufacturing sites as new industrial operations, but that is not yet a major factor.
"We hear a lot about the reindustrialization of America and about the need to repair or replace crumbling infrastructure," said Benzinger. "We may be on a path to brownfield redevelopment for those, but we are not seeing a lot of it yet."
The acceleration of and investment in brownfield redevelopment is a long-term trend, said Benzinger. "This is part of the environmental, social and governance revolution in the corporate and public sectors. The federal government, per the EPA site, has made available more than $2 billion for brownfields, but it has taken on a life of its own outside of political cycles. There were robust efforts under different administrations going back to the 1980s. It's definitely taken hold."
Spiridis cited Long Island City, Queens, across the East River from Manhattan, as an example: "My father worked in that neighborhood as an electrician for Local 3. What was an industrial area is now looked upon as an opportunity zone. We are seeing the same thing in former industrial zones around Chicago and other cities."
The Response of Insurance
Specific to insurance, Spiridis said his group is placing an increasing number of property and casualty wrap policies. "Projects are lasting five to 10 years," he explained, "and there is considerable uncertainty around costs that far out.
"Whether it's a general liability wrap or a two-line wrap including workers' compensation, the wrap is seen as a vehicle to contain costs and give some visibility into the future," he added.
Builder's risk is more complicated.
"We have been seeing a hardening market for quite some time, especially in areas exposed to natural catastrophe," Spiridis said. "Pricing has been rising as insurers offer less capacity. In many cases, clients are investing in case studies to determine probable maximum loss."
There is an added cost to conduct that research, but it may be able to lower total costs by allowing more precise coverage.
Owners and/or contractors protective professional indemnity (O/CPPI) is also a big part of the discussion, Spiridis added. That is especially true when owners or general contractors hire smaller, specialized firms that may not be able to afford broader protection on their own.
"Environmental liability is the third segment of the tower," Benzinger said. "Often, that gets added to the GL wrap. It will ensure that contractor pollution liability will be available." In that line, there is lots of new capacity from both existing and new underwriters.
Insureds still ask about cost-cap or environmental stop-loss coverage, Benzinger noted, however, "product availability is limited, since two major carriers that were offering it exited the business."
Although that door closed, Aon helped open another last year as it helped develop TetraCap, a guaranteed fixed-price remediation program for engineering firm Tetra Tech.
"Beazley writes that for us on a bespoke form," Benzinger said. "It is heavily underwritten. Each project has to run through many traps to support the guaranteed cost.
"Interested parties can contact us [via] Tetra Tech. They do not need to be a current Aon or Tetra Tech client, however it is a proprietary Tetra Tech offering," not available outside of their program.
While there may not yet be a large market in returning former industrial sites to manufacturing, there is a small but growing market in removing and reselling shuttered process facilities, including refineries and chemical plants. Most often, the units are either refurbished and reassembled for operations at another site or sold for parts and the cleared land then resold.
In some cases, the complex is redeveloped with new operators and other tenants. In any case, the due diligence for safe and profitable purchase, disassembly, shipment and site resale is immense.
International Process Plants (IPP), based in Princeton, N.J., is one of the most active firms in the business of process-plant resale. The company buys and sells assets all over the world, but it only buys land in North America and Europe, said Ross Gale, the company's vice president and director of acquisitions.
When any potential redeveloper is contemplating a site, the first steps are Phase I and II environmental site assessments (ESA) to identify existing or potential contamination liabilities. All phases of the ESA are specified by the EPA and the ASTM International.
Phase I includes a site visit and an extensive records search. Phase II involves soil and groundwater sampling.
"Phase II will identify areas of concern," Gale said. "If we proceed with a land purchase, we will structure the indemnifications accordingly. It's a very involved process.
"When we are working with the manufacturers, they know the operations and history of the site. We create a plan together. Often, a remediation fund is established by the seller. Sometimes that is part of the purchase price."
Most transactions include a mix of funding, indemnifications and insurance. That mix varies greatly according to the type of contamination.
"We purchase insurance to ensure that we are not exposed beyond our indemnifications," Gale said. "We go in with our eyes wide open. We know that the underwriters are going to look at our data. Sometimes they ask for more testing." &
Gregory DL Morris is an independent business journalist currently based in New York with 25 years' experience in industry, energy, finance and transportation. He can be reached at
[email protected]
.