Insurer Does Not Have to Pay More for Suits Against a Research Center that Mishandled Human Remains
Biological Resource Center of Illinois was raided by the FBI on suspicions that it mishandled donated human remains for scientific research. Ten lawsuits soon followed.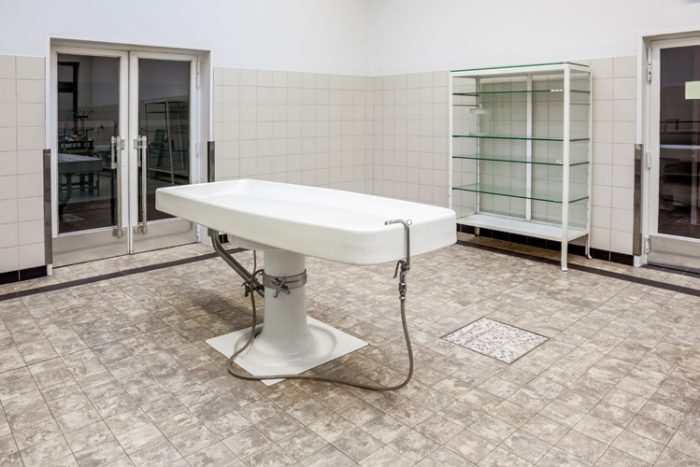 In a macabre story that again proves how interesting insurance can be, Hiscox prevailed in its policy dispute with an anatomical donations company.
The story launches with a December 2013 FBI raid on Biological Resource Center of Illinois (BRCI). The company operates a "non-transplant" anatomical donation business. That is, it deals in human remains to be used for scientific uses.
Driving the raid were suspicions from the families making donations that BRCI wasn't using the body parts for appropriate purposes and had desecrated the remains in some cases.
Ten families filed suit and under the terms of a professional liability and general liability policy Hiscox wrote, the insurer spent more than $2 million in BRCI's defense. BRCI and Hiscox then came into conflict over policy language, which stated, "the limit of liability for professional liability is $2 million for 'each claim' and $3 million in the aggregate for all claims."
Hiscox argued BRCI's mishandling of body parts constituted one claim. BRCI argued the 10 lawsuits were separate claims and the $3 million aggregate should apply.
The court ruled the policy language was clear and unambiguous. Quoting the policy, the court said: "All claims based upon or arising out of any and all continuous, repeated or related wrongful acts or accidents committed or allegedly committed by one or more of the insureds shall be considered a single claim."
The district court pointed to previous rulings under Illinois law: "If policy provisions are clear and unambiguous there is no need for construction and the provisions should be applied as written."
BRCI argued that the 10 cases "challenge different anatomical donations involving different gifting documents executed at different times by different persons involving different witnesses and made under different circumstances."
But the court rejected that logic: "Each of the underlying cases alleges a specific course of wrongdoing: BRCI's unauthorized mishandling and/or sale of body parts. In any meaningful sense of the word, these alleged acts of wrongdoing are 'related.' "
Scorecard: Hiscox was able to limit its expenditures on the BRCI defense to the $2 million-plus it had already spent prior to the dispute with BRCI.
Takeaway: A court ruled that Hiscox's policy language was clear and unambiguous on what constituted a single claim under a professional liability and general liability policy. &
Dan Reynolds is editor-in-chief of Risk & Insurance. He can be reached at
[email protected]