SolePro Broker Steve Love Recognized as a 2022 Workers' Comp Power Broker
Steve Love, CEO, SolePro
Founder and CEO of the brokerage, Mid Atlantic Insurance Group, and SolePro CEO Steve Love earned high praise when one client described him as a "workers' comp visionary." 
Love has been in the insurance industry since he was 23 years old. Throughout his career, he has started five companies and five specialty programs, including his own brokerage, which he sold to another company in 2015. 
"He really is an entrepreneur," one client said of Love's creativity. "He's actually worked with the carrier to develop something new; a different way to solve a problem."  
He even created his own workers' comp Insurtech platform that offers clients an alternative to working with an assigned risk pool. And he's helped carriers build platforms that offer quotes in real time. 
"(We) can go on there and get quotes in real time, and it's very user friendly and easy to use from a service perspective," another client said. 
This year, Love helped one client expand into Pennsylvania. The client praised Love's work ethic, saying that he often works nights and weekends to help them out.
"He doesn't ever seem to sleep," the client said. "If I ever had an obscure question, I would go to him for the answer. I mean, he has built his brokerage on workers' compensation." 
"They bend over backwards to make sure everybody's happy at the end of the day," another client added. "They're very user friendly and customer centric."  
2022 Workers' Compensation Power Broker Winners 
---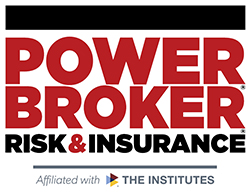 What is a Power Broker? 
A Risk & Insurance Power Broker® is an individual who stands out among their peers for the exceptional client work they delivered over the past year. While brokers play many key roles in the insurance industry and risk profession, a Power Broker® award recognizes problem solving, customer service and industry knowledge. 
Our goal is to broadly recognize and promote outstanding risk management and customer service among the brokerage community. 
Who selects the winners? 
Power Brokers are selected by risk managers based on the strength of the testimonials they provide to a team of 15 Risk & Insurance editors and writers.