Reiff & Associates Broker Skylar Wilman-Saylor Recognized as a 2020 Entertainment Power Broker
Skylar Wilman-Saylor, Senior Account Manager Reiff & Associates, LLC
Skylar Wilman-Saylor with Reiff & Associates LLC knows that the personal touch is what helps a top broker keep their edge.
"I spend a lot of time developing close relationships with my underwriters," she explained in her Power Broker® application.
"I ask a lot of questions and I listen, listen, listen. I have learned that I have to give a little to get a little, be willing to compromise, and niceness counts for everything."
Nic Marshall of Maven Films worked with Wilman-Saylor on a particularly difficult challenge in the E&O space this year, and said she could not overstate how much she appreciated Wilman-Saylor's work.
Marshall said Wilman-Saylor "goes out of her way always" and that "she always manages to get it done somehow." Marshall further complimented Wilman-Saylor's consistently positive personability and her responsiveness.
For another company that focuses on putting on live events, Wilman-Saylor has taken the time to work with it during pre-production to ensure its "out-of-the-box" ideas have coverage.
This helps her client fully realize some of their wild ideas.
"There is always a way to get things done with a little extra work, time and patience," Wilman-Saylor said.
"I let each client know I am a part of their team and they can reach out to me for anything, even non-insurance related issues."
2020 Entertainment Power Broker Winners and Finalists
---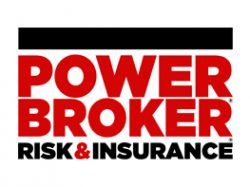 What is a Power Broker?
A Risk & Insurance Power Broker® is an individual who stands out among their peers for the exceptional client work they delivered over the past year. While brokers play many key roles in the insurance industry and risk profession, a Power Broker® award recognizes problem solving, customer service and industry knowledge.
Our goal is to broadly recognize and promote outstanding risk management and customer service among the brokerage community.
Who selects the winners?
Power Brokers are selected by risk managers based on the strength of the testimonials they provide to a team of 15 Risk & Insurance editors and writers.