Newfront Broker Matt Somma Recognized as a 2022 M&A Power Broker
Matt Somma, Vice President, M&A Transaction Risk, Reps and Warranties, Newfront
Matt Somma's role as a deal maker was forged during his career as an in-house M&A attorney, and as a Reps and Warranties Insurance (RWI) underwriter. RWI has become a fundamental feature of M&A deals in recent years, resulting in a booming RWI market.
As vice president, M&A transaction risk, reps and warranties at Newfront, Somma has embraced this increased need for RWI in M&A activity and showcased his prowess as a deal maker.
"Matt was instrumental in guiding my internal team and our outside counsel around insurance-related matters in a significant M&A transaction that we closed this past summer," said Chris Skarupski, senior vice president, corporate development at BigCommerce.
"Matt identified risks, led discussions with the broader team to educate the key stakeholders around those risks, proactively came up with creative solutions to address those risks, and involved subject matter experts on a timely basis."
Somma's approach to client service is simple: understand the client's business and get ahead of the answer to the next question and the next.
"Given Matt's diverse background … [he] was able to provide a unique depth of service to us that I believe would be difficult to find in other brokers," said Ryan Chen, senior director and associate general counsel at Affirm.
2022 M&A Power Broker Winners and Finalists
---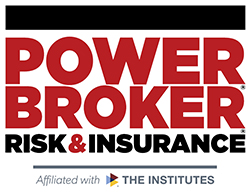 What is a Power Broker?
A Risk & Insurance Power Broker® is an individual who stands out among their peers for the exceptional client work they delivered over the past year. While brokers play many key roles in the insurance industry and risk profession, a Power Broker® award recognizes problem solving, customer service and industry knowledge.
Our goal is to broadly recognize and promote outstanding risk management and customer service among the brokerage community.
Who selects the winners?
Power Brokers are selected by risk managers based on the strength of the testimonials they provide to a team of 15 Risk & Insurance editors and writers.