Newfront Broker Dan Lindell Recognized as a 2022 Technology Power Broker
Dan Lindell, Senior Vice President, Senior Account Executive, Newfront
Insurers have been no less skeptical than securities regulators when it comes to special purpose acquisition companies, or SPACs.
A financial executive at a sensor-technology company that undertook a complex SPAC transaction last year expected a struggle to get D&O coverage. Dan Lindell, who was recommended by a law firm, made the process seem relatively smooth, the executive said.
"He had a good grasp of what the business was about and was able to articulate that to the insurers he was talking to."
The end result was not only crucial coverage that paved the way for the deal. Lindell also negotiated an installment plan for paying premiums, the executive said.
Lindell wrangled another kind of flexibility for a biotech client awaiting key results from a clinical trial. If the trial results are disappointing, the renewal could be a challenge, the executive said.
To mitigate the risk, the company asked Lindell if the current D&O policy could be extended. Lindell was able to make it happen despite a tightening market, a critical win for the client.
"Comfort" is another word clients use when discussing Lindell.
"I lose sleep on certain things," said an executive at a financial services company with a fintech subsidiary. "But working with Dan and his firm, I know they have my best interests in mind."
2022 Technology Power Broker Winners and Finalists
---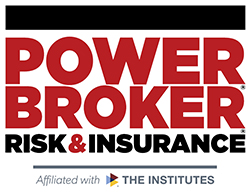 What is a Power Broker?
A Risk & Insurance Power Broker® is an individual who stands out among their peers for the exceptional client work they delivered over the past year. While brokers play many key roles in the insurance industry and risk profession, a Power Broker® award recognizes problem solving, customer service and industry knowledge.
Our goal is to broadly recognize and promote outstanding risk management and customer service among the brokerage community.
Who selects the winners?
Power Brokers are selected by risk managers based on the strength of the testimonials they provide to a team of 15 Risk & Insurance editors and writers.